60 Millions de Consommateurs, a popular French health magazine, has recently analyzed dozens of different e-liquids and reported a significant improvement in manufacturing.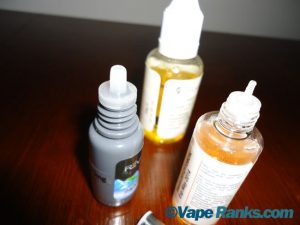 Quality control has been one of the few legitimate concerns regarding electronic cigarettes and e-liquid. With no manufacturing guidelines in place and virtually no regulations, vapers have had to rely on the good faith and honesty of producers when buying electronic cigarettes and other vaping supplies. Health experts have repeatedly stated that implementing proper quality standards is vital both for public health and the progress of the vaping industry, but decision makers have always been more interested in finding ways of banning electronic cigarettes or at least taxing them to cover budget holes.
The good new is that despite the regulatory void in quality control, the industry seems to have made great progress on its own. French magazine 60 Millions de Consommateurs recently analyzed 30 different e-liquid brands and found that the vast majority of them corresponded with the ingredients and doses specified on the labels. With only one exception, all the e-liquids contained the amount of nicotine displayed on the bottle as well as accurate proportions of propylene glycol and/or vegetable glycerin, the two main e-liquid ingredients.
A more in-depth analysis of e-liquid ingredients is obviously needed to ensure they are safe for consumption, but proper labeling is undoubtedly a big step forward.
Despite the positive result of their analysis, the editors at 60 Millions de Consommateurs expressed some concerns regarding the use of attractive flavors in e-liquids. Apart from the usual unsubstantiated claims that tasty flavors like chocolate, caramel or fruits could draw children to electronic cigarettes and later push them to smoking, they seemed particularly worried about the use of vanilla flavoring in almost all of the tested e-liquid samples, including tobacco. Apparently this presents a big risk of turning minors into nicotine addicts, as vanilla is highly appreciated by young consumers.
There is yet no evidence that electronic cigarettes act as a gateway to smoking, as evidenced by several scientific studies which show the opposite is true. The number of both adult and minor smokers has declined since the introduction of e-cigarettes.
It's important to note that 60 Millions de Consommateurs is the same magazine that in 2013 published a highly controversial study about e-cigarettes containing significant levels of carcinogens. These findings were contested by several scientists and eventually proven incorrect.
Source: Science et Avenir