It was a long time coming, but French e-cigarette manufacturers, suppliers and distributors have joined forces with the French National Agency for Standardization (AFNOR) to create the world's first official quality standards for electronic cigarettes and e-liquid.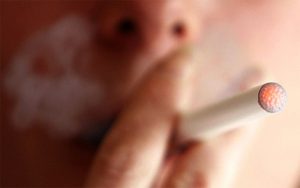 With growing consumer concerns regarding the safety of electronic cigarettes (fueled mainly by exaggerated or simply false media reports) and Governments considering steep e-cigarette taxes and even outright bans, it looks like e-cigarette stakeholders are finally prepared to take the necessary steps to ensure their products are as safe and reliable as they can be, instead of just riding the money train, hoping the good times last forever.
It's now clearer than ever that despite their popularity, electronic cigarettes are still very vulnerable to a variety of factors, the most frightening of which is propaganda. If the collapse of big European markets like Italy and Spain has taught us anything it's that without a proper framework the e-cigarette revolution can fail under huge pressure from authorities and the media. Vapers can stand up for their rights, but it also falls to manufacturers and distributors to make sure their products are of an unquestionable quality.
As the world's second largest electronic cigarette market, after the United States of America, with 1.5 million regular users, and around 3 million casual vapers, France has taken a very important step in the right direction, by publishing the world's first two quality standards for e-cigarettes and e-liquid. The country's top manufacturers, suppliers and distributors have worked closely with AFNOR, the National Agency for Standardization to create a framework that they hope will raise the public's confidence in vaping.
"These standards will lead to disappearance of poorly manufactured products and reduce inappropriate use, to facilitate the use of these products to replace smoking, which is currently the world's leading cause of premature," said Professor Bertrand Dautzenberg, a renowned pulmonologist and tobacco specialist, who also acts as president of the AFNOR committee for standardization on electronic cigarettes and e-liquid.
The first standard, called XP D90-300-1, refers to the quality of the hardware. It aims to prevent overheating, chemical hazards and accidental explosions, as well as guarantee impact resistance. Prof. Dautzenberg told French TV station TF1 that it includes a variety of requirements, such as a maximum cut-of time of 10 seconds on all vaporizers to prevent overheating, coating tests to ensure toxic and allergenic substances are not used, seven tests to ensure the device does not pose a risk of explosion or other bodily harm, as well as design guidance to guarantee accident-free refilling. Regarding impact resistance, the French scientist mentioned a test during which the e-cigarette is dropped to the ground from 1.5 meters to make sure the e-liquid does not leak into the battery chamber.
The second quality standard, XP D90-300-2, refers to the manufacturing and labeling of e-liquid. It requires the use of pharmaceutical grade ingredients and high-quality food flavorings, and prohibits the use of a variety of known carcinogenic and toxic substances, medicine or energizing stimulants, and preservatives. The bottles must be free of of any materials that can release molecules harmful to human health, like bisphenol A, and must come with clear and informative labeling, including a complete list of ingredients and warnings. E-liquid containers have to be equipped with high-quality safety caps and dropper heads.
"The goal is to respond to consumer concerns and to have a reasonable list of requirements, without curbing innovation, " Professor Dautzenberg said about the two quality standards.
The AFNOR quality standards are only optional, but Bertrand Dautzenberg is sure that over 80% of French manufacturers and distributors will adopt them voluntarily in six months time, as they contain key requirements of the European Tobacco Directive scheduled to take effect in January 2016.
This is only the beginning of a long process to ensure the quality of e-cigarette manufacturing and distribution. AFNOR is currently working on a third quality standard regarding the emissions in exhaled vapor. The requirements will be made public in June 2015.