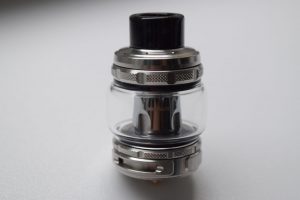 I never thought I'd see a tank named after the thing animals eat out of. Well, apparently the word "trough" has multiple meanings, one of which is "a channel used to convey a liquid". I'm guessing that's what Wismec was going for, but still, not the most inspired name for a sub-ohm tank. Anyway,...
Read More...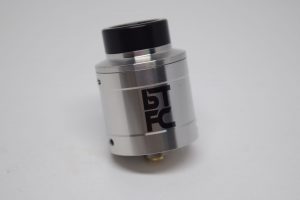 Following the successful collaboration with Mike Vapes on the Intake RTA, the people at Augvape are keeping the collab. trend going, this time teaming up with VapnFagan for a 25mm RDA...
Read More...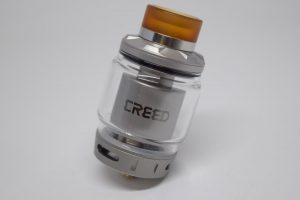 The GeekVape Creed is an innovative RTA that introduces three different removable sleeves for the build deck, each of which is supposed to offer a different vaping experience. This is definitely something I haven't seen before, and seeing the diagrams of how the system is supposed to work left me...
Read More...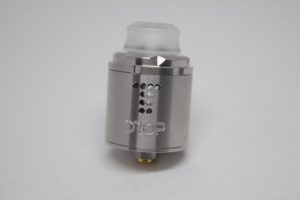 Following the massive success of the original Drop RDA, Digiflavor and Brian from The Vapor Chronicles (TVC) YouTube Channel recently came out with a single coil version called the Drop Solo. It retains the same qualities that made the Drop 24 so popular, like the unique stepped airflow...
Read More...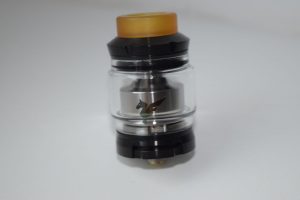 The Wismec Bellerophon is a single-coil RTA featuring an innovative build deck that allegedly enhances flavor and makes coil replacement a lot easier. If the name sounds familiar, it's because this atomizer is named after the famous hero of Greek mythology who tamed the winged horse Pegasus and...
Read More...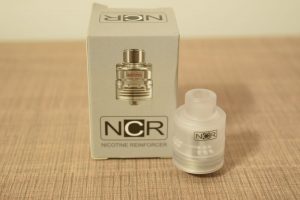 The NCR Nicotine Reinforcer RDA is one of the most innovative atomizers I've ever seen, but it's also a perfect example of why innovation isn't necessarily a good thing. This is basically a coil-less RDA which replaces the usual metallic heating element with one made of aluminum nitride (AIN), a...
Read More...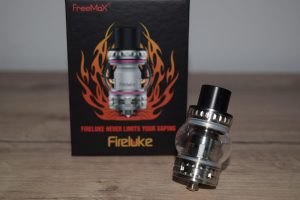 Ever wish you could vape on a miniature gumball machine? Well, thanks to the new Freemax Fireluke sub-ohm tank, now you can. But there is more to this device than a bubble glass tube, so I would definitely not refer to it as a simple novelty piece. Performance-wise, the Fireluke has been compared...
Read More...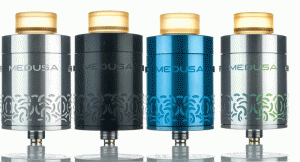 The GeekVape Medusa Reborn, or Medusa v2, is being marketed as an RDTA, but some people, myself included, regarded more as an RDA with a really deep juice well that can hold up to 3.5 ml of e-liquid. The original Medusa had its share of fans, but it did have some design flaws that put off a lot of...
Read More...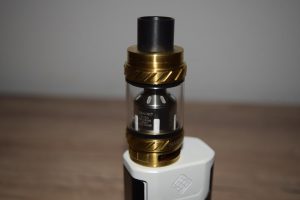 Following the massive success of its TFV4 and TFV8 sub-ohm tanks, SMOK decided to go even bigger and this year launched the mother of all cloud-chasing tanks, the SMOK TFV12 Cloud Beast King. I think the name pretty much says it all, but if this is you're unfamiliar with the TFV family of tanks,...
Read More...