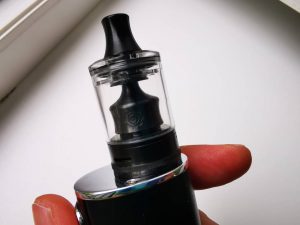 With pod systems dominating the vaping market these days, it's rare that you see rebuildable mouth-to-lung (MTL) atomizers anymore, let alone a truly innovative one. That's what makes the Cog RTA by Wotofo and popular YouTube reviewer Suck My Mood (SMM) so special - it's a stylish MTL RTA with a...
Read More...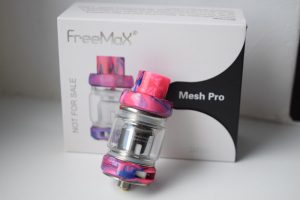 FreeMax may not be at the top of the food chain in the vaping industry these days, but they were once one of the most highly-regarded atomizer manufacturers in the business, so it comes as no surprise that their new Mesh Pro sub-ohm tank is the first to feature triple mesh coil-heads for extreme...
Read More...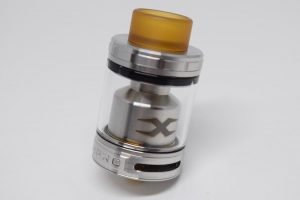 Like many other Chinese companies, Shenzen-based EHPRO started off making clones of popular atomizers, but eventually came out with their original designs. Their first big hit was the Billow, a single-coil RTA that got a lot of praise from the international vaping community. After putting out...
Read More...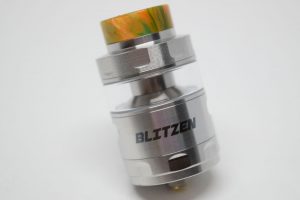 GeekVape is one of the oldest and most respected atomizer manufacturers in the business, so when they decide to market one of their creations as "the ultimate RTA" people tend to take notice. The GeekVape Blitzen is a 24mm RTA that's supposed to strike the perfect balance between great vapor...
Read More...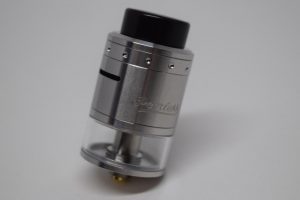 If you loved the GeekVape Peerless RDA (Special Edition), but wished you could use it for longer without constantly having to drip juice into it, the new Peerless RDTA...
Read More...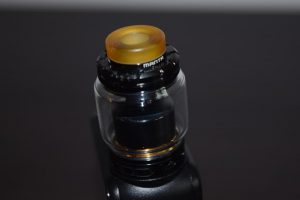 The Advken Manta is a 24 mm RTA that comes with two different glass tubes and features an innovative side airflow design to give users a more flavorful vape. I had personally never heard of Advken prior to this review, but having gotten to use their clever little RTA, it's definitely a company I'll...
Read More...
Breaking into the crowded vaping industry is pretty tough for a new company, but I think Tigertek has the right approach - innovation. Their new Springer X RDA is unlike anything I've ever seen before. It basically offers a screw-less alternative to the regular RDA build deck, instead relying on...
Read More...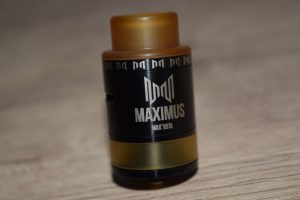 The Oumier Maximus Max is a 24-mm RDTA featuring adjustable airflow control, a square Velocity-style build deck and an ingenious top-filling system. But the thing that really caught my attention was the price of this atomizer. It costs under $20, which is pretty sweet for an advanced RDTA. I would...
Read More...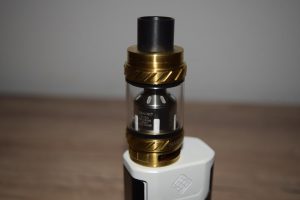 Following the massive success of its TFV4 and TFV8 sub-ohm tanks, SMOK decided to go even bigger and this year launched the mother of all cloud-chasing tanks, the SMOK TFV12 Cloud Beast King. I think the name pretty much says it all, but if this is you're unfamiliar with the TFV family of tanks,...
Read More...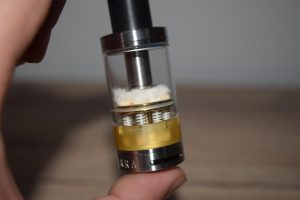 Vaping technology is evolving at such a rapid pace that we see new and innovative things come out virtually every day. I have been fortunate enough to be able to try and test many of these new and amazing devices, but in all my years as a vaper, I don't think I've ever seen anything quite like the...
Read More...