Five Pawns E-Liquid Review
Around six years ago, when gourmet e-liquids started gaining popularity, Five Pawns was the brand everyone was talking about. It introduced these complex, flavorful e-liquids, the presentation was on point and the California-based company quickly established itself as the no. 1 premium e-liquid manufacturer in the US. And while not as dominant as it once was, due to the incredibly high competition in the e-liquid sector, Five Pawns is still considered one of the best e-liquid brands in the world. So when the company contacted me about doing a review of some their juices, I just couldn't say no.
A Look at the Contents
There are very few companies that even come close to Five Pawns in terms of presentation. The 60ml glass dropper bottles come individually packaged in this cylindrical cardboard boxes featuring the brand's elegantly-designed label. Apart from the usual elements, like name, ingredients, nicotine content and warnings, warnings, they also come with a flavor profile, batch number, bottling date and even the signature of Five Pawns founder Rodney Jerabek.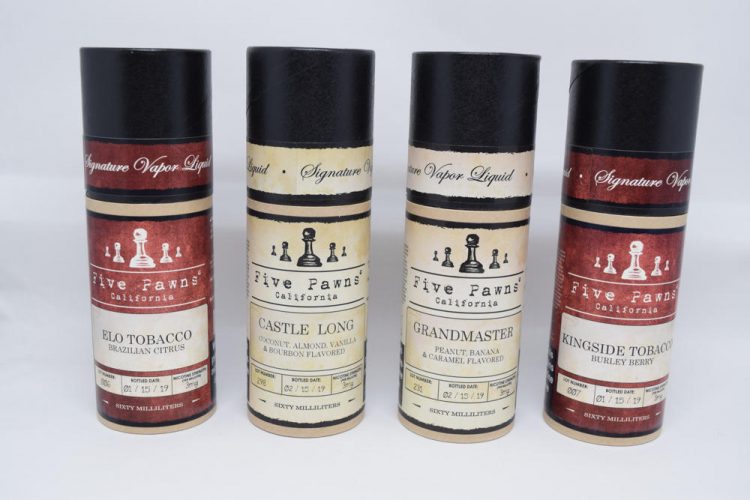 While this attention to detail in terms of packaging may not seem that important to a lot of people, it's actually a big part of the longstanding success of Five Pawns. First impressions are important, and when you're up against literally thousands of other e-liquid companies, having a product that stands out counts for a lot.
Flavors
Five Pawns has been around for nearly seven years now, and they've got quite a collection of e-liquids for vapers to choose from. Sadly, I only got to test four of them for this review – two of their most popular flavors from the classic line, and two tobaccos from their Red line – but they were enough for me to get an idea of the overall quality of Five Pawns e-juice. I really would have loved to try iconic flavors like Gambit and Queenside just to see what all the hype around them is about, but who knows, maybe one day…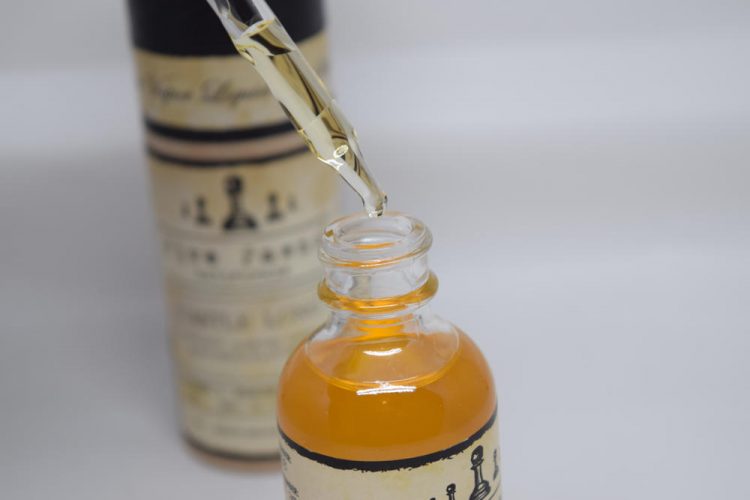 Before we get into the flavors, I want to point out that I vaped all four juices with the same device, the excellent Renova Zero pod system. It's not the most advanced vape mod out there, but I just felt like these e-liquids were better suited for low-wattage, mouth-to-lung vaping. I also tried them in the VooPoo UForce T2 tank, for comparison, but I felt that flavor-wise, there wasn't a huge difference. That said, let's check out the flavors:
Grandmaster – According to the flavor profile on the Five Pawns website, Grandmaster is a "well-balanced taste of smooth, creamy, rich peanut butter and banana cream is drizzled with velvety caramel, creating a multi-layered and savory symmetry".
I personally feel that both peanut butter and banana vapes are very difficult to pull off, so having both flavors in this juice, well, let's just say I was a bit skeptical about Grandmaster. Taking a whiff of the juice, I got a very strong banana flavor along with something sweet, but no peanut butter, so I assumed that this was another case of banana just overpowering all the other flavors. However, Grandmaster is proof that you should never really go by smell alone when choosing an e-liquid.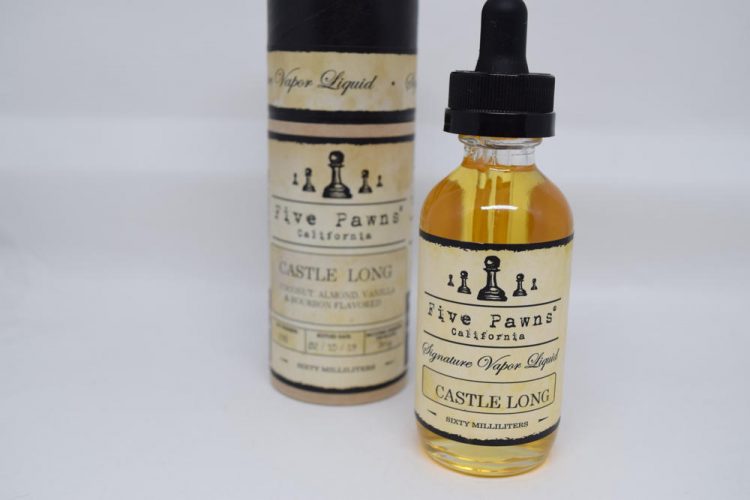 Vaping Grandmaster, you get a very strong banana flavor on the inhale, but the peanut butter really dominates the exhale and leaves a creamy aftertaste in your mouth. I didn't really get much of that of that caramel, though, In fact, I wouldn't even call this a dessert vape, because it's just not very sweet. It is a very rich and creamy vape though, just not one I see myself vaping all day, because it's a bit too rich for my taste.
Castle Long – Five Pawns describes this flavor as "a combination of the dark, refined spirit of Kentucky Bourbon, accented with toasted coconut, roasted almond, Madagascar vanilla bean, and laced with a caramelized brown sugar", which is actually pretty accurate.
Castle Long is probably the most popular Five Pawns e-liquid ever, and for good reason. It's very rich and creamy, but the same can be said about Grandmaster. What really makes it stand out is the complexity, the way all the layered flavors come together to create a truly unique taste. Personally, I hand't tried a toasted coconut vape before, but after trying Castle Long, I feel like have been missing out on something special. I'm not a huge fun of coconut, but I really feel like it a really big part of what makes Castle Long special.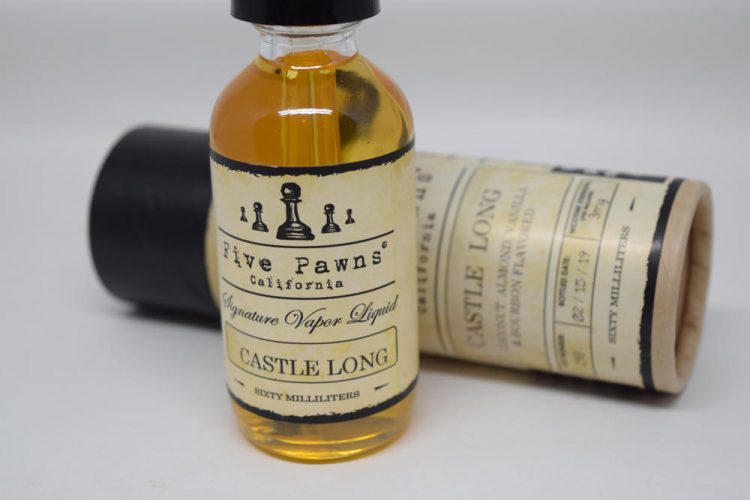 The toasted almond and the vanilla are very strong on the inhale, but the tasted coconut really shines on the exhale. I didn't get that Kentucky Bourbon taste mentioned in the official description, but I'm not big on liquor so that was probably for the best. While slightly sweeter than Grandmaster, this really isn't a very sweet vape either. I would have preferred a bit more of that brown sugar, but still, it's a very enjoyable vape.
Kingside Tobacco – Burley Berry  – This is definitely not your regular tobacco vape. It's apparently meant to emulate the taste of the Burley tobacco leaf, with hints of barley, hops, and berries to complement the dry, smooth tobacco taste.
To be completely honest, Burley Berry tastes as funny as that description sounds. Called me old fashioned, but the combination of tobacco and berries just doesn't work at all for me. There's really nothing wrong with the flavors, they're both very clean, but I don't think they go well together at all. And it's not like there's just a hint of berry somewhere in the background, it's actually just as strong as flavor as the tobacco.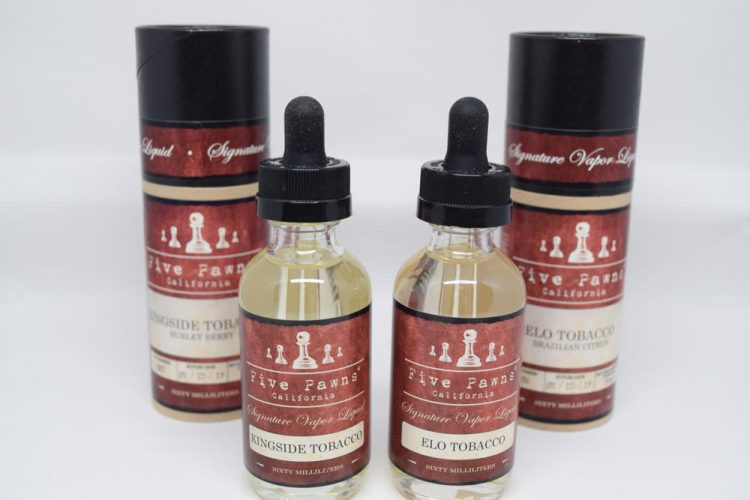 I guess Five Pawns deserves some credit for trying something completely new and unusual, but taste-wise, I'm not a fan of Burley Berry.
Elo Tobacco – Brazilian Citrus – This is another tobacco-fruit combination that I personally haven't seen before. According to the Five Pawns website, Brazilian Citrus "contains hints of citrus accompanying rich, smooth, earthy, and naturally sweet tobacco flavors".
Having first tried Kingside Tobacco, I wasn't really expecting this much from this juice. Tobacco and fruits doesn't really sounds like match made in flavor heaven, but Brazilian Citrus turned out to be a lot better. The tobacco flavorings used for this juice are more mellow compared to the Burley in  Kingside Tobacco, and you only taste them on the exhale. So you get a fresh, juicy lemon taste on the inhale, which then transitions into a mellow Virginia tobacco. The juice is also slightly sweeter than Burley Berry, and I've always preferred sweetened tobaccos over dry ones, so that was definitely a plus.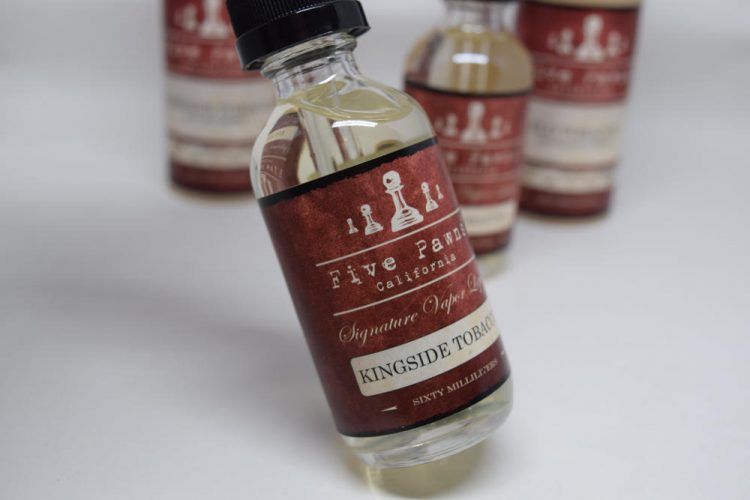 Overall, I wouldn't say I'm crazy about Brazilian Citrus, but I've been vaping it for almost a week now and it has definitely grown on me. If you're looking for a different take on tobacco, I recommend giving it a try. It's not for everyone, though.
Conclusion
So out of the four e-liquids I received for this review, Castle Long is my favorite, with Grandmaster coming in second, followed by Brazilian Citrus and lastly, Burley Berry, which didn't appeal to me at all. Looking at the Five Pawns website, there are so many other delicious-sounding e-liquids available, but I didn't get to choose them. I would probably never had gone for a tobacco/berry combination, that's for sure.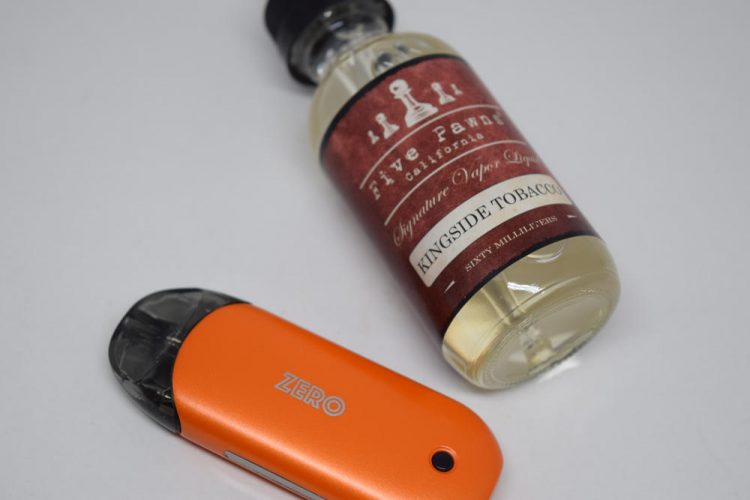 As a whole, I'd say the juices were ok, not the best I've ever vaped, but I definitely get why Five Pawns is described as a premium brand. Even if I didn't enjoy vaping all the juices, I didn't get any nasty chemical taste, the flavors were well-balanced, and again, the packaging is probably the best on the market, along with that of Black Note. At $27.50 per 60ml bottle, it's slightly more expensive than the average e-liquid, but this is handcrafted juice made in small batches, so you should expect to pay a premium for that.