OBS Cube-X Kit Review
Having been vaping for almost a decade now, I've seen pretty much every vaporizer design since the cigalike, so nothing really surprises me anymore. At least that's what I thought before I saw the OBS Cube last year. I never got a chance to try one for myself, but man was that thing a beauty or what! Luckily, I managed to get my hands on the new OBS Cube-X, which is essentially just like the original just with an eternal 18650 battery. Let's have a look:
A Look at the Contents
The new OBS Cube-X comes in a black and yellow cardboard box with a cool-looking picture of the device on the front, and a list of kit contents, some technical specifications and company contact information on the back.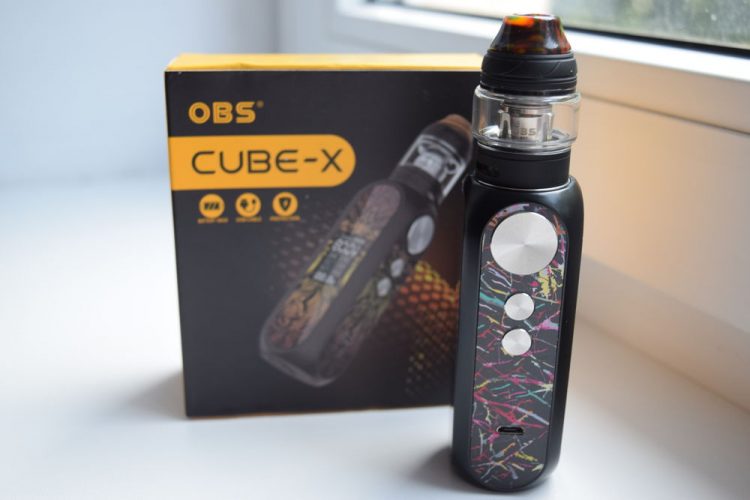 Inside the packaging you'll find the compact Cube-X mod sitting next to the included OBS Cube tank, a spare glass section, some replacement o-rings, a spare coil-head and a micro-USB cable for charging. In terms of included accessories, it's pretty much your average vape kit, it has everything you need and nothing more.
Design and Build Quality
The gorgeous design was the main selling point of the original OBS Cube and it remains the main strength of this newer model. There's just something about this beveled square shape with that oversized fire button that I just find super cool. Anyway, the point is that if you liked the first Cube and the Cube Mini, you're going to love this one as well.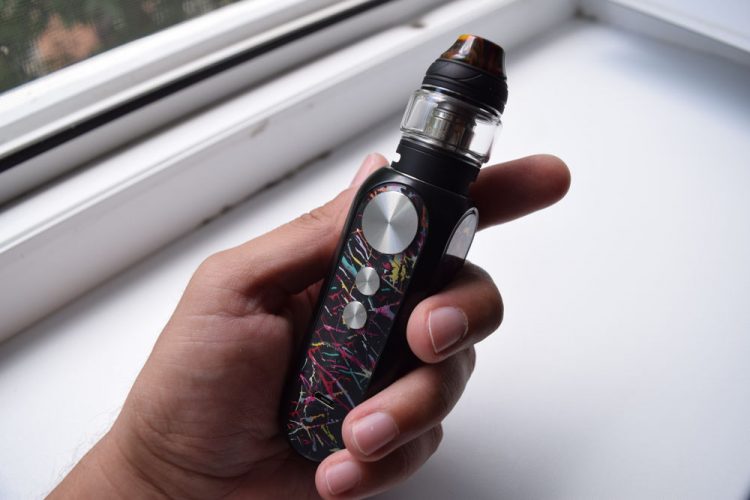 The OBS Cube-X mod measures 88.5mm x 30.5mm x 30.5mm and weighs around 120 grams without an 18650 battery inserted. It's not quite as small as the Cube Mini, but it's still very compact even for a single-battery box mod. I have small-ish hands and I still think it's very comfortable to hold and use, and once you insert a battery into it the weight feels just right. It's just one of those mods that you find yourself fiddling with even when you're not vaping just because it looks so nice.
At the top of the Cube-X mod, we have a classic 510 connection with protective stainless steel plate screwed on. The plate prevents you from accidentally scratching the paint by screwing an atomizer too hard, and it actually accommodates attys up to 28mm in diameter, although I personally think 26mm ones actually look best. That's funny. because the included OBS Cube sub-ohm tank is actually a 24mm, and it looks a bit on the small side.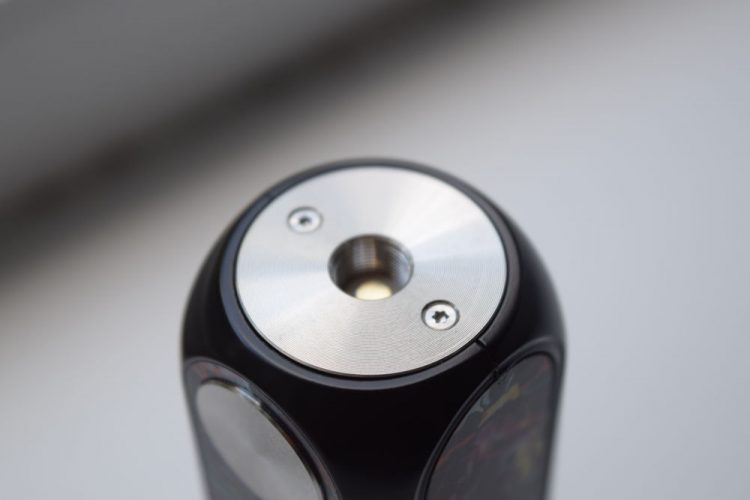 The Cube-X mod comes in a variety of artistic patterns with names like Rainbow Candy or Lost Temple, as well as more conservative options like plain black, chrome or gunmetal. They all have their own appeal, so it's a matter of personal taste, but I'm really digging my Rainbow Candy one. Anyway, they all come with plastic film on all four sides, and I recommend keeping them on for as long as possible to prevent scratching.
One one of the four sides of the mod you'll find the now classic Cube-style buttons, an oversized, metallic fire button, and two smaller power adjustment buttons. They all flush with the mod, but they are actually slightly raised so it's easy to find them with your thumb. Now metallic buttons usually have a bit of rattle to them but not in this case, at least not the unit I was sent for review. The buttons feel solid yet smooth to the touch and are actually quite comfortable to use.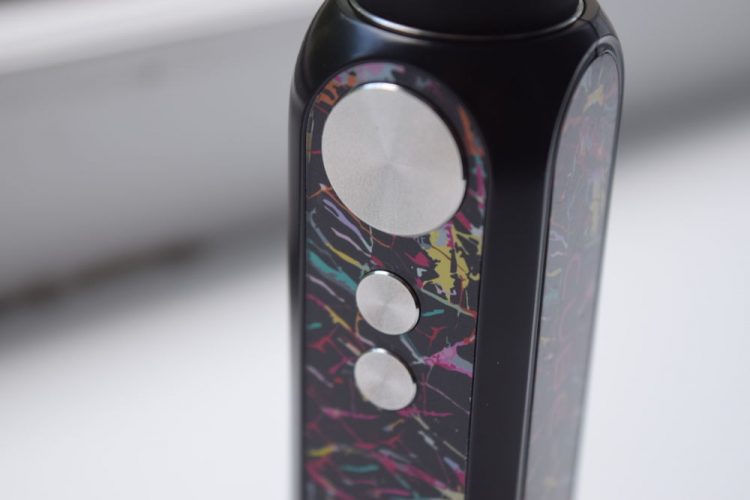 On a different side of the Cube-X mod we have a decent-size LED display which is quite bright and features a variety of information, from the wattage and battery indicator, to the resistance of the atomizer, as well as sub-parameters like voltage, puff counter and puff timer. It's a nice screen, although not as impressive as some of the color ones we've seen on other mods, like the Modifined Draco or Smoant Charon Mini.
Finally, on the bottom of the OBS Cube-X we have the small battery door. It has this small knob that you're supposed to pull back to have the battery door pop out, but it only works when there is a battery already inside. If the battery bay is empty, you have to pull the door up with your fingernail. It's really not a big deal, as the battery door is easy enough to open either way.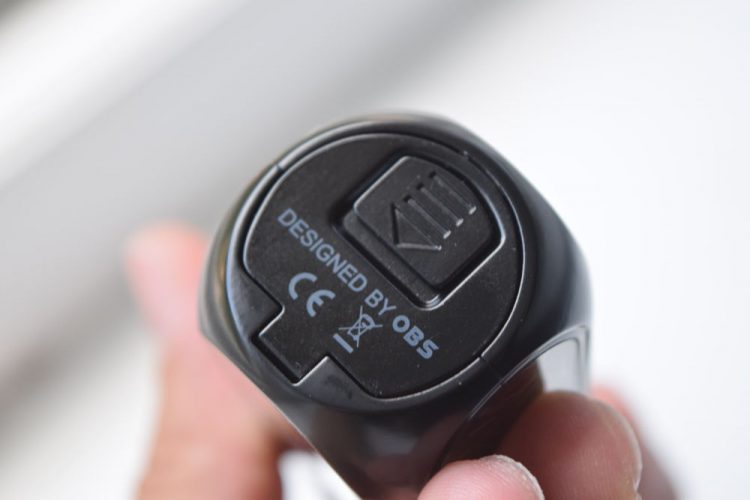 All in all, the Cube-X feels like a very high-quality device and the design is just as elegant and appealing as that of the original OBS Cube.
Battery Life and Performance
Usually I would go over the menu system and navigation of an advanced mod before moving on to battery life, but in this case that's not necessary. You see, calling the OBS Cube-X an advanced vape mod is a bit of an exaggeration considering that it only works in variable wattage mode and has basically no features other than an automatic system that locks the '+' and '-' buttons every time you press the fire button. To unlock them, just press either the '-' or '+' three times in rapid succession. So if you're looking for advanced options like temperature control or custom power curves, this isn't the mod for you.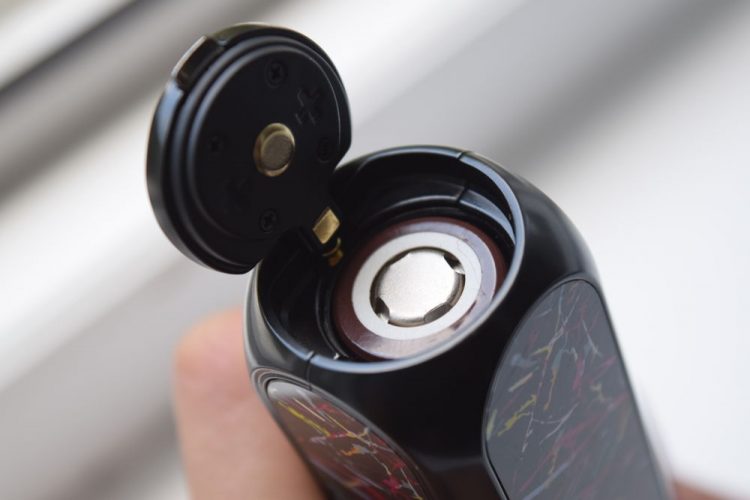 Battery life obviously varies on the type of battery you're using – I've been running mine with an LG HG2 – how much you usually vape and, most importantly, the power output. The Cube-X pumps out up to 80W, which is standard for a single-battery device, but running it at max output will most likely eat through the battery in four – five hours. Anyway you cut it, if you plan on using this mod with the included Cube tank and either of the the coil-heads it comes with, you're probably not going to get a full day of use out of it. That's not a con, it's just a fact that applies to all single-battery mods used at high wattage output.
I've been using my review sample as a backup, as I always carry at least two mods with me everywhere I go, and I've been getting almost a day's use out of it, vaping at around 65W. Again, this was as a backup device, if you plan on using it exclusively, you need an extra battery or at least charge the one you're using every chance you get.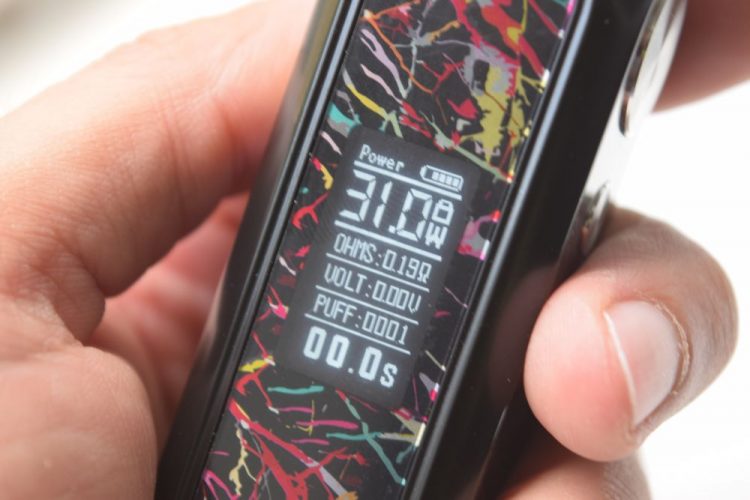 In terms of performance, the OBS Cube-X is good enough. It's not as fast as a VooPoo Drag, or as feature-rich as the Drag 2, but it does work well. Pressing the fire button triggers an almost instant response from the battery, power output feels pretty accurate, although I haven't done any technical testing, resistance reading is fairly precise and I haven't encountered any technical issues.
The Cube-X may be a bare-bone vape mod with a slick design, but at least it does what it does well enough.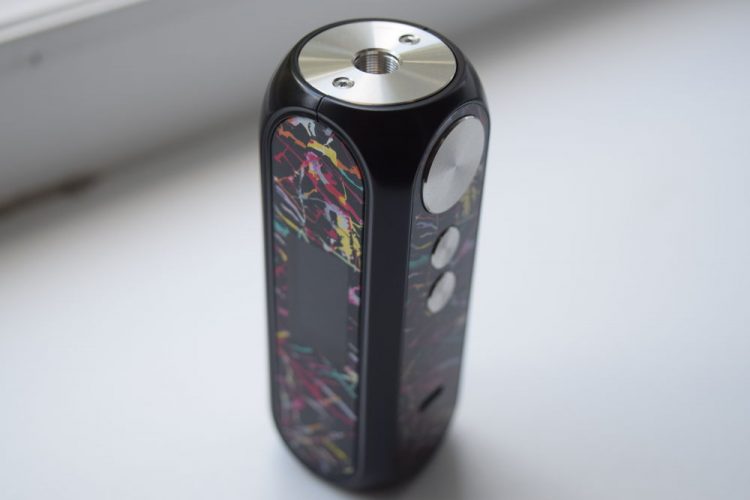 The Cube Tank
The OBS Cube tank isn't anything to write home about, to be honest. It's not a bad sub-ohm tank by any means, but like the Baby Beast tank that SMOK relied so heavily upon, it's just a generic atomizer designed to be bundled in a kit. Apart from its large resin drip tip, there's really nothing special about it.
The Cube tank is 46mm tall and 24mm in diameter, is made primarily of stainless steel, and holds 4ml of e-liquid with the pre-installed bubble tank and 2ml with the included cylindrical glass section. It comes with two mesh coil-heads, the 0.2Ω single-coil M1, and the 0.15Ω triple-coil M3. They're both pretty good both in terms of vapor production and flavor, but if I had to choose, I would go with the M1. It's the less airy of the two – although they are both very loose – offers a bit better flavor, in my opinion.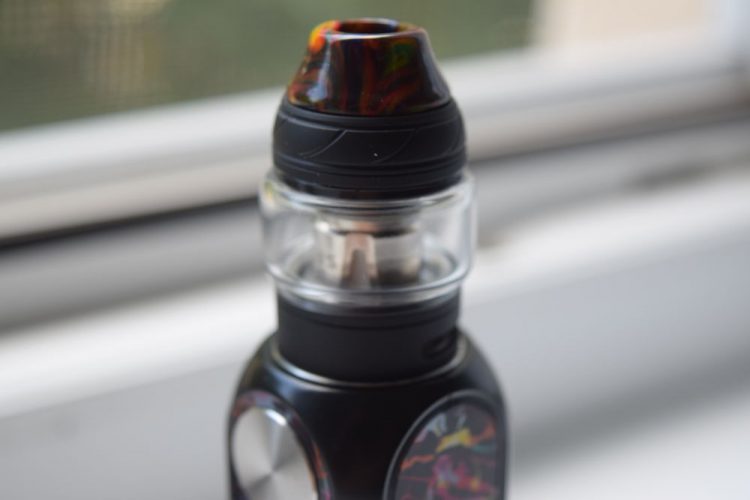 You're not going to be overly impressed with the OBS Cube tank, but you're not supposed to be, so it's ok. It's just a bundled tank, not some innovative masterpiece, like the Engine and Engine Nano were when they came out. Those tanks are still popular today, that's how good they were.
Conclusion
The OBS Cube-X is a fine addition to the growing Cube line. It introduces removable batteries for the first time, but otherwise retains the same elegant and compact design that made the original OBS Cube so popular. Is it worth buying if you already have the Cube or Cube Mini? Probably not, unless you've been dreaming of an external battery version, but for a first-time Cube owner, I think it's definitely the best version of the three.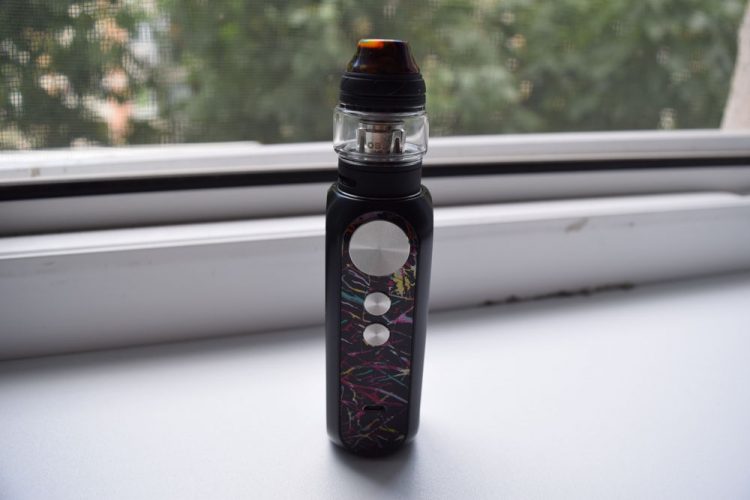 The OBS Cube-X kit was sent to me by Sourcemore, for the purpose of this review. They currently have it in stock for $37.99. If you're not interested in a mediocre tank you can buy the mod separately for $28.56.