SMOK X Cube 2 Review
The SMOK X Cube 2 is one of the most advanced mods on the market today and a testament to how far vaping technology has come in the last few years. The latest entry in SMOK's X Cube series comes with all kinds of neat and useful features – including temperature control, Bluetooth 4.0 connectivity and a maximum power output of 160W – and a decent price to boot. In this review, we're going to take a look at all the things that make the SMOK X Cube 2 the best value-for-money mod for experienced vapers.
Before we delve into the nitty gritty, let's get one thing straight – the SMOK X Cube 2 is not a suitable device for beginners. If you're not familiar with sub-ohming, building your own coils or temperature control vaping, you're much better off with a simpler setup, like the VaporFi Rocket or Innokin iTaste MVP, which offer advanced performance and variable voltage/wattage functionality and are much simpler to figure out. You need to work your way up to devices like the X Cube 2 and pick up all the necessary information in order to use them correctly and keep yourself safe.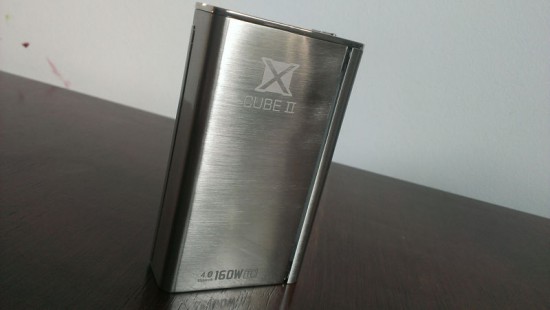 Now, on to the X Cube 2 – without a doubt the best-looking box mod I've used so far. This thing is both robust and stylish at the same time. The stainless steel and zinc alloy body simply screams quality and looks amazing, while the proprietary firing bar will leave you in awe. Instead of a using a classic button, SMOK opted to seamlessly integrate the firing mechanism into the design of the X Cube 2 by turning one of the sides of the mod into a firing bar. Gently squeeze the device in your hand and it activates the batteries. Even more impressive is the customizable LED lighting under the firing bar that illuminates in up to 16 million colors when activated. Using the SMOK X Cube 2 in a dark environment, with the LED's flashing brightly in vivid colors is bound to leave your vaper friends speechless.
I personally love the firing bar, it looks and works great, but it does carry a risk of accidental activation. The SMOK X Cube 2 does have a very simple locking system – just press the firing bar 5 times in rapid succession – which keeps it from firing in your pocket, purse or other tight storing spaces, but often times I found myself having to hold the mod in my hand along with my keys or my phone, and accidentally squeezed it a bit too hard, activating the firing bar. However, it's a minor fault that most people probably won't even care about.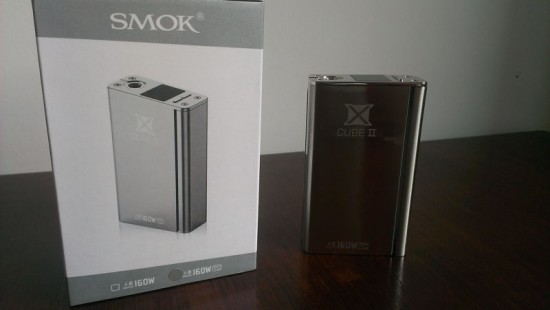 Most regulated box mods have the digital display on one of the sides, but not the X Cube 2. SMOK opted to position the OLED screen and two '-' and '+' buttons on top of the device, right next to the spring-loaded 510 connection. This is pretty unique, and a number of vapers have questioned the practicality of the idea. Some said the vapor from the attached tank/RDA will blur the screen, while others believed leaking e-liquid could damage it. Neither of these things happened to me, and SMOK even took to forums to clarify that the display is completely sealed, so leaks shouldn't be an issue.
The display offers various information, including a puff counter, battery level, atomizer resistance, real-time puff duration and voltage, and, depending on what mode the XCube 2 is in, current wattage or set temperature.
Another design element worth mentioning is the magnetic battery cover. You just slide it off, put in the two 18650 batteries, put it back on and it snaps into place. There are just two magnets holding the cover, and you sometimes feel that it's about to slide off when you grab the mod, but it never does. Yes, the cover moves slightly at times, but the magnets promptly pull it back into place. Magnetic battery covers aren't exactly new, as there are many other mods that use magnets to hold the cover in place, but it's definitely another cool feature of the X Cube 2.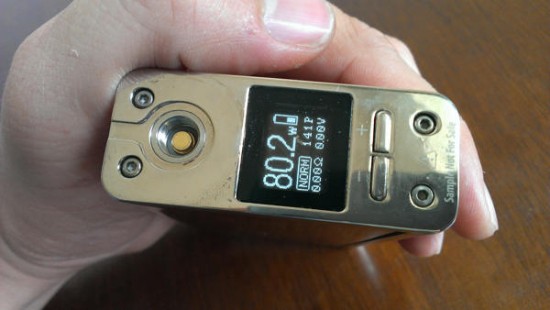 Finally, you should know that the SMOK X Cube 2 is a big boy. Even for a dual 18650-battery device, the 100x60x24.5 mm dimensions and the 238.6g weight may seem a bit too extreme to some vapers, especially those with smaller hands. It doesn't really fit well in smaller pockets, but other than that, I personally didn't have any issues with the size. Maybe because I'm a fan of robust mods.
The main selling point of the SMOK X Cube 2 is the temperature control technology. Studies have shown that at high voltages, coils can burn the wicking material, releasing higher levels of harmful carbonyls. We vapers refer to these instances as "dry hits". To prevent them from occurring, you have to regularly check that there is plenty of juice in the atomizer, which can become frustrating. Temperature control fixes this problem, by limiting the temperature that the coil is heated up to, preventing wick burns.
Temperature control mods like the X Cube 2 monitor the changes in resistance as the coil heats up and adjusts power output accordingly to ensure the set maximum temperature isn't exceeded. This not only makes vaping safer, but it ushers in a new level of customization, allowing users to identify their "sweet spot" much more accurately. And, with built-in memory function, the SMOK X Cube 2 stores your preferred configuration, so that in case you switch atomizers and need to change settings, you can go right back to the previous ones at the touch of a button. You can set up to 16 "memories", so regardless of how many different type coils you have, the X Cube 2 has you covered.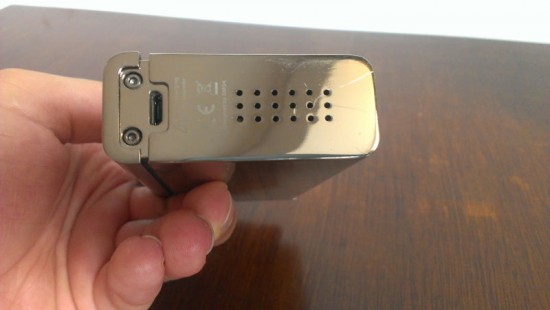 In temperature mode, the SMOK X Cube 2 works between 200°F-600°F (100°C-315°C), but apart from finding the right temperature for your setup, you also need to set the proper coefficient for the type of wire you're using, to ensure temperature control actually works properly. Temperature control currently only works with nickel and titanium wire coils, because they have a more linear relationship between resistance and temperature, compared to the commonly used Kanthal and NiChrome. By default, the coefficient is set to "0", so before you use the X Cube 2 in temperature mode, you have to set the coefficient to either 0.006 fro nickel wire, or 0.0038 for titanium, otherwise the mod will not work as it should. There are several YouTube videos of vapers doing dry burn tests with the SMOK X Cube 2 without adjusting the coefficient, which results in wick burns at temperatures levels that it shouldn't burn at. Unfortunately, there is nothing about temperature coefficient adjustment specified in the user manual, so users risk getting dry burns in temperature mode, unless they do some research beforehand. Hopefully they'll mention this in the manual from now on.
Oh, and you should know that the temperature coefficient, although accessible in the X Cube 2 menu, can only be adjusted via the SMOK downloadable app. You'll need to install it on your iOS  7 or Android 4.3+ device, turn on Bluetooth on your mod and pair them. Then go into the mod settings and move the slider under "Temperature Coefficient" to the proper value. Other cool things you can do using the app include checking more accurate real-time vaping data, like wattage, voltage, temperature, puff duration, number of puffs (most of which you can see on the mod's OLED display, only here they are also saved on a daily basis for future reference), and setting up the mod to fire in a specific pattern, via "Custom Voltage Mode" and "Custom Power Mode". So, for example, you can set the SMOK X Cube 2 to fire at 70 watts for the first two seconds, and for the other 10 seconds until cutoff to fire at 80, 90 watts or whatever wattage you like for that matter. This feature is only available via the SMOK app.
In wattage mod, the power output of the X Cube 2 ranges from 6 W – 160 W, more than enough to run some of the most extreme sub-ohm setups (down to 0.1 ohm resistance in Watt Mode and 0.06 ohm in Temp Mode). Another cool feature available in wattage mode is the possibility to choose from "Soft", "Normal" and "Hard". In Normal, the mod fires at the specified wattage, while in Soft, it will fire at 10% lower wattage than the input value for the first 2 seconds of the draw and then jump to the set wattage, and in Hard it will fire at 10% higher wattage for the first 2 seconds before dropping down to the set wattage.
The X Cube 2 menu includes a lot more settings than the ones we already mentioned above, like adjusting the amount of time the display stays on, screen rotation, date and time, but the ones I was most impressed with were the LED lighting settings. Not only can you choose from up to 160 million colors by inputting their respective RGB values, but you can also set the colors to rotate at different speeds via the "Jump" and "Shade" sub-menus. For some reason, fiddling with these lighting settings was surprisingly fun. I just liked looking at myself in the mirror while I vaped to see all the different light effects. This is one of the coolest features I've seen on a mod, that's for sure.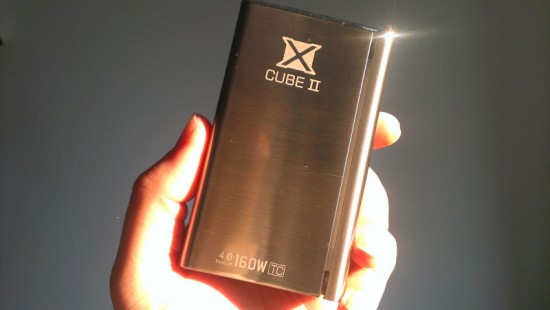 The menu may seem a bit complicated at first, if you haven't used SMOK products before, but once you figure out all the features, it's actually really straightforward. One thing that I didn't like about it was the long waiting time for settings to activate. With SMOK mods, you have to sift to the different sub-menus to the option you want and instead of pressing a button to confirm your choice, you just wait for it to input. With other SMOK devices I've used in the past, like the BEC Pro, the waiting time was about 2 seconds, whereas on the X Cube 2 it's 5 seconds. So you have to wait 5 seconds to access a menu, another five to access a sub-menu and finally another five after activating a setting, for it to activate. Hopefully they'll add a possibility to shorten the waiting time through a firmware upgrade.
I used the SMOK X Cube 2 both with my favorite RDA's, with 0.5 Ω coils, and with the new SMOK TVF4 sub-ohm tank, with 0.2 Ω triple-coil and 0.16 Ω quadruple-coil heads, and never had any problems with it. I never went over 90 watts however, as even though I'm all for big clouds of vapor, the heat at 100 watts and over is just too much for my throat. For most vapers, even 60 watts are more than enough, but if you're looking for something that can output a lot more power, the X Cube 2 has you covered. But, as you can imagine, the battery drain at high wattages is pretty insane. At 90 watts, with two fully charged AW 18650 IMR batteries I couldn't get a full day's worth of vaping without having to recharge the cells, not to mention the juice evaporated at an astonishing rate.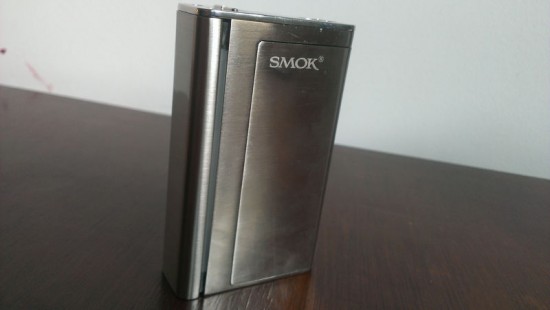 With this kind of power output at your fingertips, some degree of protection is required, and the SMOK X Cube comes with a range of safety features, including short circuit/low resistance protection, low battery warning, overheat protection and a 12-second cutoff.
Last but not least, we have to talk about the price. The SMOK X Cube 2 currently retails for $69.99, which is an insanely low price for a 160-watt temperature control mod. Even if you don't factor in all the extra features and the attractive design, it's still a must buy. By comparison, the Siegelei 150 W temperature control mod currently costs around $100, while the TESLA 160 W box mod costs at least $75. Even with the extra $2.99 you have to pay to unlock the temperature control option via the SMOK app, the X CUBE 2 is still, by far, the best value for money. If you're on the fence about what your next temperature control mod is going to be, the price of this amazing device is definitely going to help make up your mind.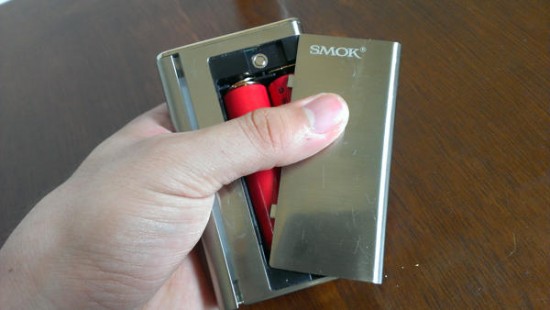 Would I recommend the SMOK X Cube 2? Hell yeah! It's a great-looking device packed full of features and with enough power to satisfy even the most extreme vapers. And SMOK actually got the temperature control feature working properly this time around. You're just not going to find a better device at such a low price right now. Did I mention it's even cheaper with discount codes?