A pilot study recently published in the online journal Science Direct suggests 65% of physicians are asked about electronic cigarettes by their patients, and almost a third of them (30%) recommend them as smoking cessation tools.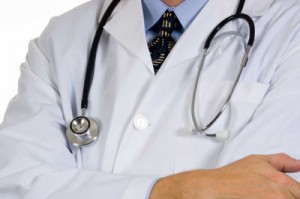 Based on the premise that patients are likely to ask their doctors about the safety of electronic cigarettes and their effectiveness in helping them quit tobacco cigarettes, a team of American researchers conducted a study on physician-patient communication regarding e-cigarettes. A total of 158 physicians were recruited from a direct marketing e-mail list and asked to complete a short web survey containing questions on demographics, physician specialty, patient-provider e-cigarette communication, and attitudes towards tobacco harm reduction.
Given the large number of emails that proved non-deliverable for various reasons (the physician no longer worked for the organization on file, the email address was no longer valid, etc.) calculating an accurate response rate was problematic. However, from the responses they received, researchers were able to draw some interesting conclusions. Nearly 2 out of 3 physicians (65%) reported being asked about electronic cigarettes by their patients, while 30% of them answered that they actually recommend e-cigarettes as smoking cessation aids. Additionally, over 36% of respondents supported a harm-reduction approach rather than the classic "all tobacco is bad" stance.
Analyzed data revealed that the number of patient inquiries regarding electronic cigarettes increased increased over the course of the study (January – April 2014) and was higher among physicians who regularly assess smoking status. Doctors who treat tobacco-caused diseases (oncologists, cardiologists, pulmonologists,etc.) had a higher number of e-cigarette inquiries, as well as a harm-reduction orientation, as were those who graduated medical school after 1990, but researchers mentioned these last findings were not statistically significant.
The findings of this study are consistent with the results of a 2013 survey of North Carolina physicians in which nearly half of respondents reported that patients ask about electronic cigarettes sometimes or often, and a third recommended them to their patients for smoking cessation purposes.
The study is subject to limitations, however, as the list used did not contain all physicians and was largely a sample of convenience, which limits generalizability, but also due to the quality of the list, with numerous emails being returned as "non-deliverable". "While this makes calculating a response rate difficult, we estimated a minimum response rate of 2.25%," the study authors mentioned. "Although low, this is comparable to other physician email surveys with higher quality samples."
"While physician email surveys are less than ideal for generalizable data, they have an appropriate role to gather pilot data in a timely fashion. This sample is valuable in that it establishes that patients are asking about e-cigarettes and that responses to questions about the products are not uniform among physicians," researchers wrote in the study abstract.
30% of physicians who recommend electronic cigarettes may not mean the majority, but it's definitely a sign that doctors' perception of e-cigs and their approach to smoking cessation is changing. And with the amount of mixed messages the public is getting from the media these days, physicians play an important role as credible and reliable sources of health information.