Despite the constant controversy surrounding them, electronic cigarettes have become really good business in the United States and Europe. However, things are much different in Australia, due to restrictions on the retail sale of nicotine-containing products. But that hasn't stopped one tobacco company from sneaking its electronic cigarettes into the market by pushing them as medicine.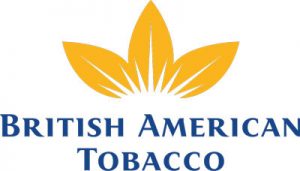 According to documents revealed by the Australian Broadcasting Corporation (ABC), tobacco giant British American Tobacco (BAT) has been pushing for electronic cigarettes to finally enter the Australian market as medicine. The documents, obtained under Freedom of Information laws, show that representatives of BAT subsidiary Nicoventures first approached Australia's Therapeutic Goods Administration (TGA) in November 2013, for the chance to fully explain their "medicines based approach".
Once the meeting was confirmed for December, Nicoventures again wrote to the TGA, thanking them for their time and claiming that they are committed to reducing harm caused by smoking. "Thanks again for making time to see us, this is an area of much focus globally and we are committed to bringing these products to market and so reducing the harm caused by smoking in the population," the letter said.
But they didn't stop there. "Smoking is the single greatest cause of preventable illness and early death in England and most of the Western world," the letter continued. "If smoking cessation products can achieve a greater acceptance among smokers by offering craving relief, coupled with rapid absorption and mimicking many aspects of a cigarette … they will enable a greater proportion of the smoking population to begin their journey towards quitting or substitution of cigarettes with medicinal nicotine products."
If its aggressive lobbying is successful, British American Tobacco hopes not only to be able to sell its electronic cigarettes at any corner store, but also launch a major marketing campaign promoting the medical benefits of using its product, the Vype e-cigarette. According to internal TGA emails summarizing British American Tobacco's pitch, its representatives said that  "Light touch regulation is the key: require commercial freedoms (able to advertise and have general sale)."
Health experts believe that as the e-cigarette phenomenon continues to grow all over the world, Australia's Therapeutic Goods Administration will ultimately approve Big Tobacco's application. It will then have to come up with a set of rules about how electronic cigarettes can be sold and marketed.
Simon Chapman, professor at Sydney University and long-time tobacco opponent, told ABC that the only word he could think of to describe BAT's attempt to have e-cigarettes classified as medicine was 'Orwellian'. "Down the corridor in BAT, you have a division who are spending all their days trying to work out how to gut, thwart and ruin any policy like plain packaging," Chapman said. Australia was the first country in the world to adopt plain packaging for all tobacco cigarette brands.
Taking into consideration that for decades tobacco companies flat-out denied that smoking kills, the fact that they are now admitting that it is the "single greatest cause of illness and preventable illness and early death" seems a bit strange. But if that's what it takes to access a huge market like Australia, then so be it, I guess. It does however allow tobacco opponents like Professor Chapman to label the strategy as 'duplicity'. "It's hypocrisy, it's fork-tongued talk. It's everything that we have come to expect from the tobacco industry over the last 40 or 50 years," he said.
Although Nicoventures declined to be interviewed on this matter it did release a statement for ABC, admitting that it "has met with the Therapeutic Goods Administration about the possible introduction of a new smoking cessation device in Australia" and that the company will be making a formal application in the near future.
If it is approved, British American Tobacco will be selling and promoting e-cigarettes as medicines to combat the health risks associated with the tobacco cigarettes it's also selling and marketing. Does that sound right to you?