Practically everyone in the vaping community has been talking about it for months, and now Vapor4Life has officially released the Vapor Zeus – an easy to use, easy to fill cigar-shaped e-cigarette with a powerful 5-volt battery to boot.
Vapor4Life already has a great reputation among season vapers, and their products are some of the most popular on the market, but owner Steve Milin had been wanting to create a special kind of electronic cigarette that would be simple to use and deliver the same kind of performance as those bulky expensive mods. Apparently the Vapor Zeus has been in the works for some time now and select reviewers were recently chosen to review it and post their thoughts before the official unveiling. It made quite an impression on most of them, and that got everyone riled up about it. GrimmGreen loved its performance and described as "the best in its class", Raymond from RPAD TV said "for a device this size and style I haven't seen or used anything this powerful". Pretty much great early feedback all around, but no one had any idea when the Vapor Zeus would actually be available for purchase. Luckily, Vapor4Life has finally decided to launch their innovative e-cigarette.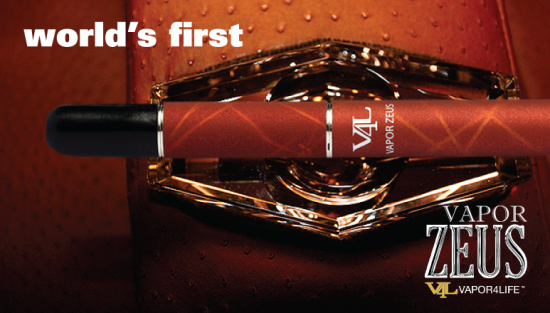 The Vapor Zeus is essentially a 900 mAh battery with a KR808D threading combined with a Smileomizer, a brand new type of cartomizer able to hold up to 3 ml of e-liquid (about 70 drops) that can be refilled a ridiculous number of times. That sounds like a pretty simple set-up, but it actually manages to also be very impressive at the same time. You see that 900 mAh battery that looks about the size of an 1100 mAh ego battery runs at a constant 5 volts, compared to the 3.7 volts of most common e-cigarette battery, offering the performance of a mod in the body of slightly over-sized eGo. The new cartomizer is also pretty amazing – it's standard resistance and you can vape for hours without having to worry about refilling it or risk it getting burned. According to some reports you can actually refill it around 30 times (although the official page says 12+ times), without any difference in vapor production or taste.
In terms of size, the Vapor Zeus is considerably longer and thicker than analog-like e-cigarettes or even the eGo but sets itself apart by having an automatic switch. As far as I know, this is the first electronic cigarette this size that doesn't require pressing a button to activate. It even encourages hands-off vaping by having a cool rubber piece you can actually bite on while you're driving or otherwise keeping your hands busy. Unlike most automatic e-cigarettes, the Zeus doesn't have an LED tip that lights up when you draw. Instead it has a mini USB port that can be used for charging or transforming the unit into a passthrough so you don't need to worry about battery life.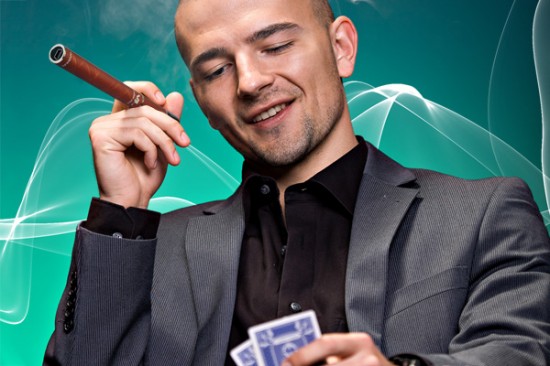 All of the above sounds pretty cool, but what I found most interesting about this new e-cigarette was the hybrid automatic/manual function. Vapor4Life has launched a simple automatic version of the Vapor Zeus, as well as a revolutionary dual-switch unit. Like most manual batteries this one features a button that has to be pressed while drawing on the electronic cigarette in order to activate vapor production. But press the button five times and instead of shutting off like regular eGo units, this one simply transforms into an automatic. No more having to buy two different batteries to experience the differences between a manual and an automatic, the Zeus has both features built in. Now that's something worth checking out.
The Vapor4Life Vapor Zeus starter kit includes a battery, two Smileomizers and a 30 ml bottle of e-liquid. The simple automatic version costs $89, whereas the dual-function battery will set you back $99. It's more expensive than most e-cigarette starter kits, but considering its performance and neat features, i think it's going to be a hit. Moe on this when I finally get my hands on one for a full fledged review.