Vaporesso recently released the new Swag PX80, and before I finally get my hands on it for an in-depth review, I thought I'd first do a run down of its main features, to see what we can expect.
Dimensions: 99.7 mm × 47.9 mm × 25.1 mm
Material: Zinc alloy
Battery: Single 18650
Wattage range: 5-80 W
E-liquid capacity: 4 ml
Charging: USB Type-C
The Swag has been one of the most successful product lines for Vaporesso, so it's no surprise that the Chinese company is keeping it alive, but what is a bit of a surprise to me is that they decided to give it the pod mod makeover. That's right, the new Swag PX80 is the first ever Vaporesso Swag pod mod. It retains the classic Swag shape and general design, but instead of a classic 510 connection, we now have a magnetic pod port.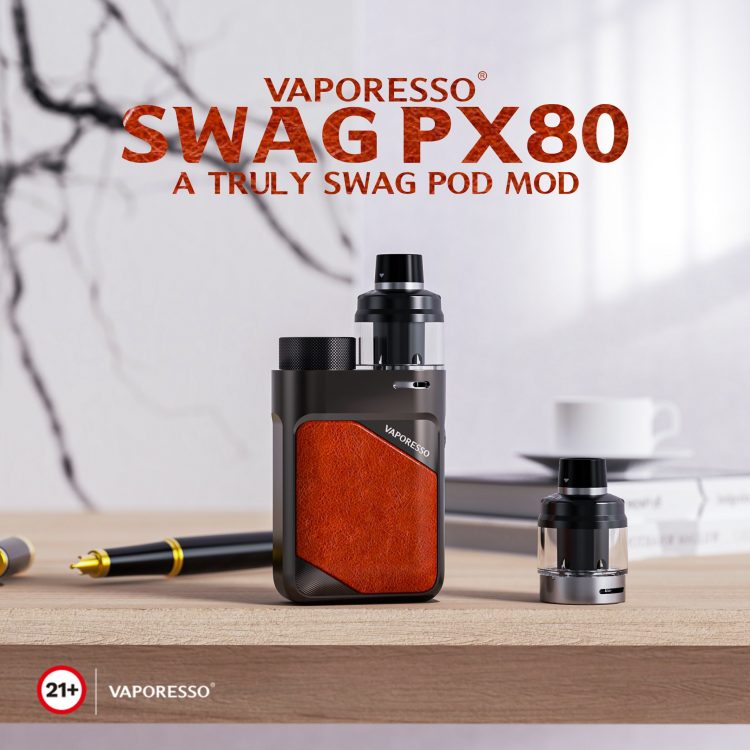 This transition from a classic vape mod to a pod mod is reminiscent of Voopoo's transformation of the Drag into the Drag S and X, and while the two designs have a lot in common, there are also plenty of differences to set them apart.
For example, Vaporesso have come up with a new and ingenious airflow control system that consists of two medium-sized airflow slots cut into the sides of the pod port. All you need to do is attach a pod and then turn it to adjust the airflow. While I haven't yet tested this system, it definitely seems more efficient than VooPoo's design, but we'll have to wait and see.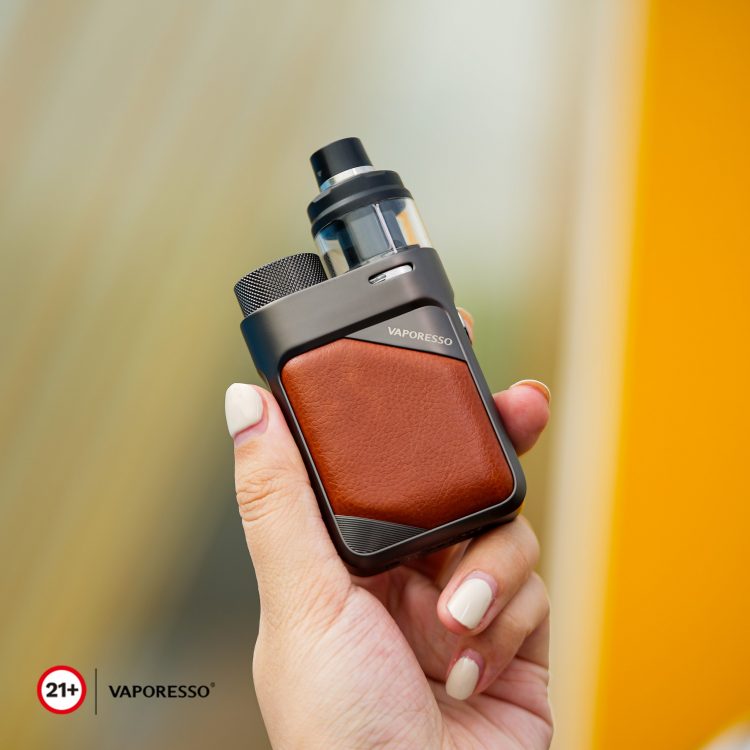 Another interesting innovation is the "embedded display" of the Swag PX80. I think 'hidden' is a more suitable adjective for this ingenious implementation, but that's just me. Basically, you have an 0.96-inch color display embedded into one of the side panels of the device, but the cool thing about it is that it's virtually invisible until you press a button and turn it on.
Again, it's hard to talk about something I've never actually tried, but from what I've seen on the Vaporesso website and various online shops, when turned off, the displays blends into the pattern of the side panel so well that you can hardly see where it's located. It's an interesting concept, but it's more of a gimmick, as far as I'm concerned. But, whatever sells, right?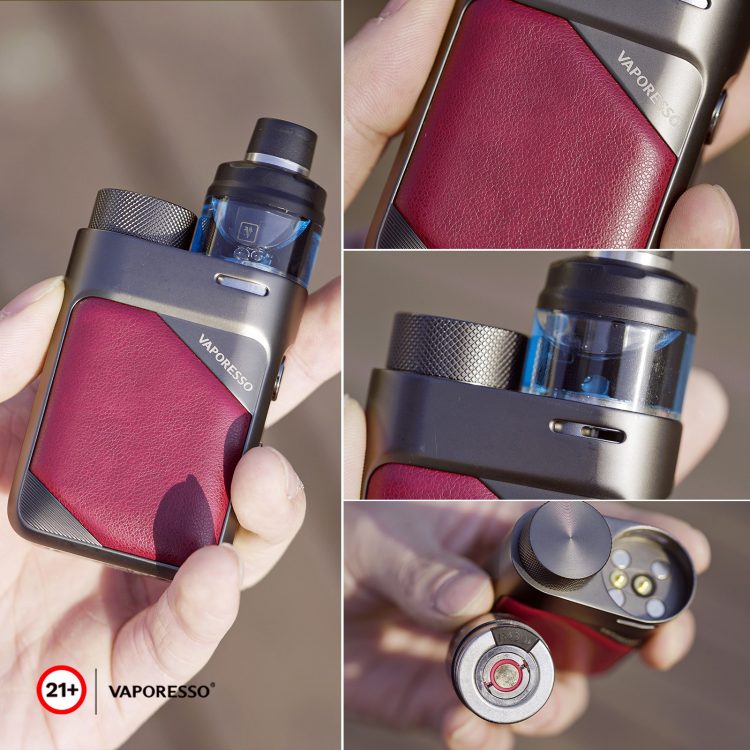 Moving on to the things that really matter, just like the excellent Swag 2 vape mod I reviewed a while back, the Swag PX80 is powered by a single 18650 battery, and features the same battery housing, with the raised battery cap. It can output between 5W and 80W, which is the standard for this type of device, and features an updated version of the excellent AXON chip that Vaporesso has been using for a couple of years now.
The Swag PX80 kit includes one refillable pod, which holds up to 4ml of e-liquid and is compatible with Vaporesso's popular GTX coil-heads. That means that if you have other Vaporesso pod mods, like the Luxe PM40 or the Target PM80, you can use the same type of coil-heads for both.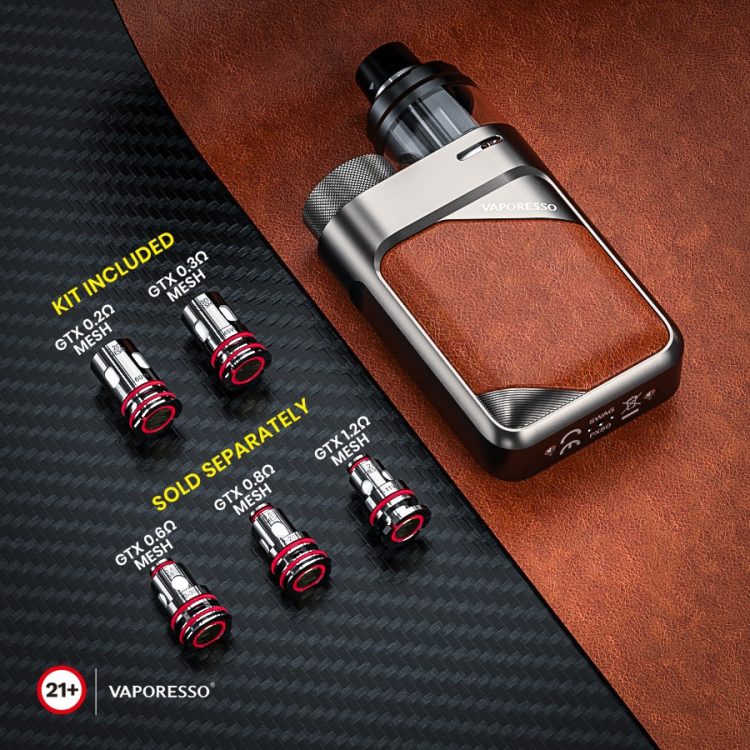 Interestingly, the PX80 pods also introduces an ingenious coil-head changing system, which allows the user to swap coil-heads on the fly, without wasting the e-liquid inside. And, as we already know, GTX coil-heads already feature a triple o-ring system that pretty much makes leaking a non-issue.
The Vaporesso Swag PX80 features USB Type-C charging, which is also nice to see on a brand new vaping device. I never recommend charging batteries on-board, but if you don't have another option, a faster charging rate is definitely preferable.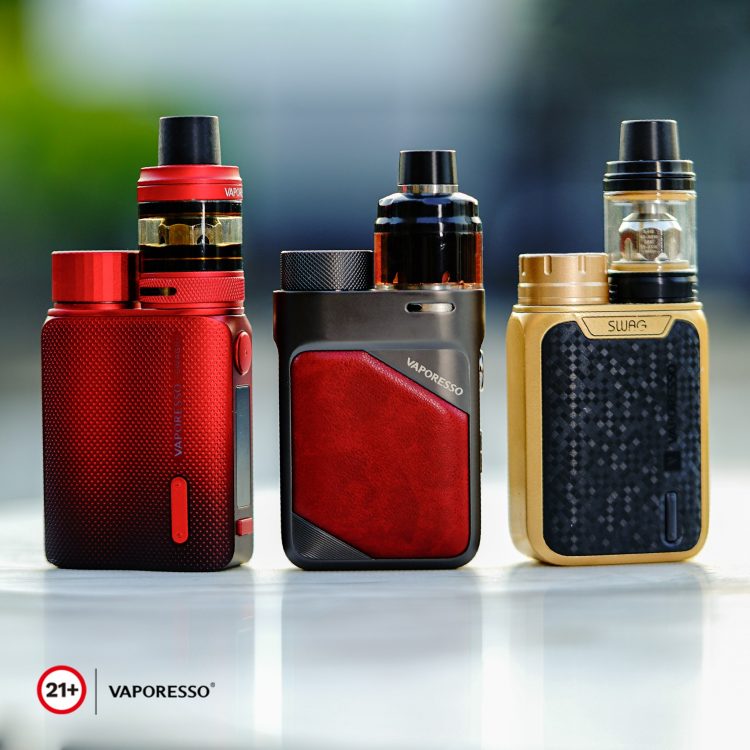 The PX80 sounds like a fairly interesting device, especially for a pod mod, so I'm definitely looking forward to testing it in the next couple of weeks.