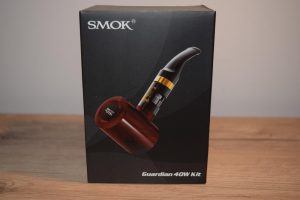 If you want to be vaping like a 'Sir', there's no better way to do it than with a stylish e-pipe. Luckily there are plenty such devices to choose from these days, and the newest one is the Guardian 40W from SMOK. This 'Poker' style e-pipe not only looks good, but also comes packed with a variety of features, like variable wattage, temperature control and upgradable firmware. But should you get it over the older Guardians and e-pipes made by other manufacturers? Lets find out: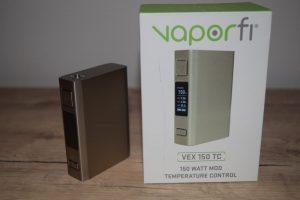 The VEX 150 is the most powerful vaporizer ever released by VaporFi. It has a maximum power output of 150 watts, supports temperature control for stainless steel, Ni200 and titanium, is powered by two high-drain 18650 batteries and comes with a host of built-in protections. This all may not sound revolutionary by today's advanced mod standards, but for company that until recently only catered to beginners and intermediate vapers, it's a pretty big deal. The Vex 150 marks VaporFi's entry into the advanced vaporizer market, probably the toughest...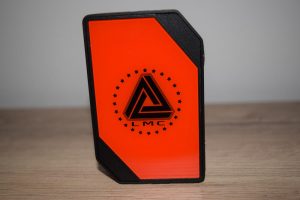 The Limitless Mod Company is mostly known for customizable mechanical mods and the high-quality Limitless RDTA collection, but this year they've taken their first step into the regulated vaping mod sector with the 200W Limitless LMC Box Mod. This is a device developed in-house by Limitless, with a board that I personally have never seen before, and a very intriguing customization system that involves magnetic plates. In this review, we're going to take a close look at the LMC Box Mod and see if it has what it takes to compete with the plethora...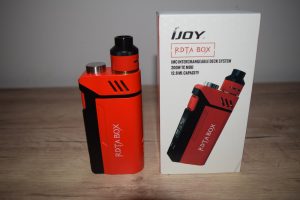 The iJoy RDTA Box is an all-in-one vaping device designed by Chinese manufacturer iJoy in collaboration with popular YouTube reviewer VapingWithTwisted420. It features a massive 12.8 ml e-liquid tank, 200W maximum power output, interchangeable RDA build decks, as well as temperature control and various other advanced options. This is definitely one of the most interesting devices to come out this year, so when I was approached about doing a review of it, I jumped at the opportunity. Let's see if the iJoy RDTA Box 200W is as good as it...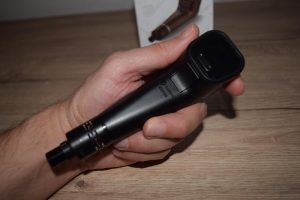 The Joyetech Elitar 75 is an electronic pipe, or e-pipe that features an elegant design inspired by the classic tobacco pipe, but comes loaded with all the high-tech features of an advanced vape mod. So if you find yourself sitting in your favorite rocking chair and craving a few puffs on the old tobacco pipe, an e-pipe like the Elitar 75 is probably your best tobacco-free alternative. A...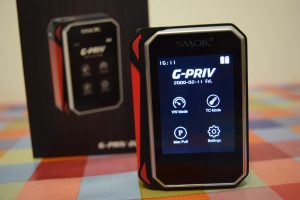 SMOK has been at the forefront of innovation in the vaping industry for a long time. They were the first to introduce high-tech technologies like Bluetooth connectivity and wireless firmware updates to the vaping world, and with the new SMOK G-Priv 220W mod, they are taking things even further. While the G-Priv may not be the world's first touchscreen mod - see the Siegelei T200 or the Laisimo L3 - it's definitely the most powerful one right now, and I'd even venture to say that it's also the most refined.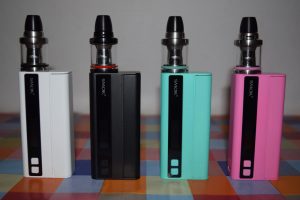 The SMOK Quantum 80W box mod has been on the market for a few months now, but feedback from the community has apparently been so positive that the Chinese company is now relaunching it as part of the new Quantum Brit Mini Kit. This time, it has been paired with the newest member of the SMOK Brit family of tanks, the Brit Mini flavor tank, a top-airflow atomizer designed for mouth-to-lung vaping. In this review, we'll be taking a look at how this interesting combination actually works in real life, and decide if it's worth checking out even if...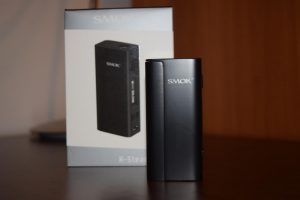 The SMOK R-Steam Mini is a compact 80W mod aimed at intermediate and advanced users looking for a small and light device for vaping on the go. This little guy runs on one 18650 high-drain battery and comes with advanced features, like temperature control for all currently supported materials and various vaping effects that allow you to customize your vaping experience. In this review, we'll be taking a close look at the SMOK R-Steam Mini to see if it really is the best single-battery device on the market right now.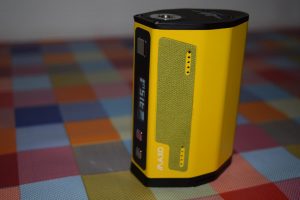 Chinese company iJoy is on fire these day. Not only are they releasing new products virtually every month now, but they are also number one when it comes to innovation. After launching the world's first dual-26650 regulated mod - the iJoy/Limitless Lux - they have recently released the first quad-18650 device, the massive iJoy MAXO. Promising a maximum power output of 315W and double the battery life of a dual-18650 battery mod, the MAXO is probably the most eagerly anticipated vaping device of 2016, but we've seen plenty of other promising...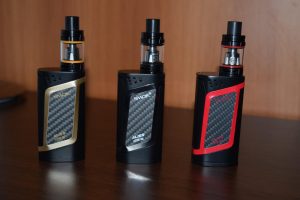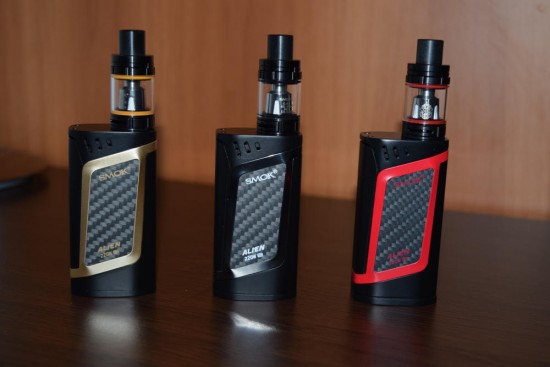 The SMOK Alien 220W kit is the latest addition to a long series of top-quality vaping products from Chinese manufacturer SMOK, or Smoktech. Ever since they released the very popular X Cube 2, last year, this company has been putting out new and innovative devices at least once a month, without compromising on quality. The Alien kit is no exception, offering a high-power mod with maximum output of 220W and the new Baby Beast tank, which is a smaller version of the acclaimed TFV8 Cloud Beast. In this review, we're going to take a close look at...