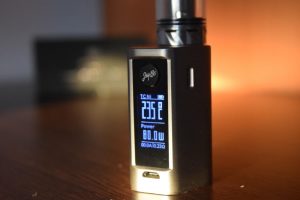 The smashing success of the Reuleaux RX200 has been both a blessing and a curse for Wismec. On the one hand, it established the Chinese manufacturer as one of the top brands in the vaping industry, but it also set customer expectations for their future releases, and meeting them is anything but simple in such a competitive market. In this review, we'll be looking at the Reuleaux RX Mini kit, Wismec's attempt at tackling the mini mod/tank sector, and determine whether it can make the same kind of impact that its older brother did last...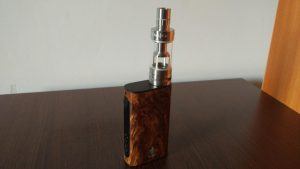 Halo is one of the oldest, most respected companies in the vaping industry. Primarily known for its wide range of high-quality e-liquids, this U.S. brand also offers various vaping devices, from basic cigalikes and eGo-style kits to advanced mods and tanks. The Reactor Mega starter kit falls in the latter category, and, in my humble opinion, it's what every rebranded vaping package should be. While most American e-cigarette companies simply license popular devices from experienced Chinese manufacturers, slap their logo on them and sell...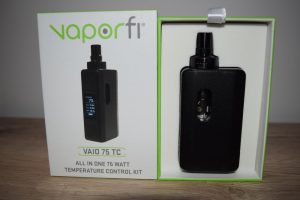 The VAIO 75 TC is an all-in-one (AIO) vaporizer from VaporFi, one of the oldest brands in the vaping industry. The American company has been making a push into the advanced mod market since late 2016, and the VAIO 75 plays a very important part in this venture, It comes with all the features experienced vapers have come to expect from advanced mods, but it's also relatively easy to use, even by beginners and intermediate users, which plays well into the general strategy of the company.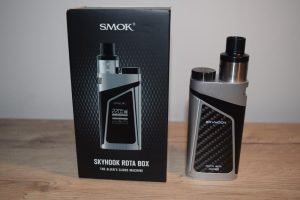 What do you get if you combine the popular SMOK Alien mod and the new Skyhook RDTA? That would be the SMOK Skyhook RDTA Box, a new all-in-one device that features a maximum power output of 220W, a rebuildable atomizer and a built-in e-liquid reservoir with a capacity of 9 ml. It's essentially the same concept we've already seen on the iJoy RDTA Box, so in this review we're going to take a look at what the SMOK brings to the table to convince buyers to choose their device over iJoy's impressive flagship.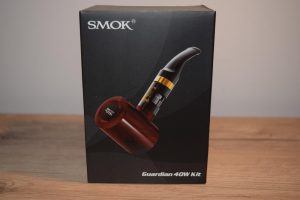 If you want to be vaping like a 'Sir', there's no better way to do it than with a stylish e-pipe. Luckily there are plenty such devices to choose from these days, and the newest one is the Guardian 40W from SMOK. This 'Poker' style e-pipe not only looks good, but also comes packed with a variety of features, like variable wattage, temperature control and upgradable firmware. But should you get it over the older Guardians and e-pipes made by other manufacturers? Lets find out: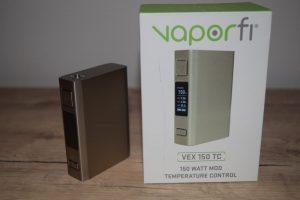 The VEX 150 is the most powerful vaporizer ever released by VaporFi. It has a maximum power output of 150 watts, supports temperature control for stainless steel, Ni200 and titanium, is powered by two high-drain 18650 batteries and comes with a host of built-in protections. This all may not sound revolutionary by today's advanced mod standards, but for company that until recently only catered to beginners and intermediate vapers, it's a pretty big deal. The Vex 150 marks VaporFi's entry into the advanced vaporizer market, probably the toughest...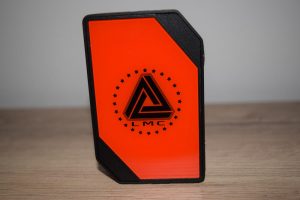 The Limitless Mod Company is mostly known for customizable mechanical mods and the high-quality Limitless RDTA collection, but this year they've taken their first step into the regulated vaping mod sector with the 200W Limitless LMC Box Mod. This is a device developed in-house by Limitless, with a board that I personally have never seen before, and a very intriguing customization system that involves magnetic plates. In this review, we're going to take a close look at the LMC Box Mod and see if it has what it takes to compete with the plethora...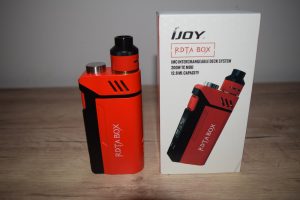 The iJoy RDTA Box is an all-in-one vaping device designed by Chinese manufacturer iJoy in collaboration with popular YouTube reviewer VapingWithTwisted420. It features a massive 12.8 ml e-liquid tank, 200W maximum power output, interchangeable RDA build decks, as well as temperature control and various other advanced options. This is definitely one of the most interesting devices to come out this year, so when I was approached about doing a review of it, I jumped at the opportunity. Let's see if the iJoy RDTA Box 200W is as good as it...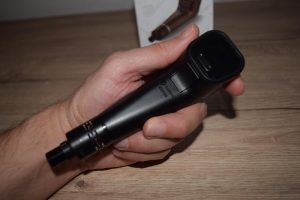 The Joyetech Elitar 75 is an electronic pipe, or e-pipe that features an elegant design inspired by the classic tobacco pipe, but comes loaded with all the high-tech features of an advanced vape mod. So if you find yourself sitting in your favorite rocking chair and craving a few puffs on the old tobacco pipe, an e-pipe like the Elitar 75 is probably your best tobacco-free alternative. A...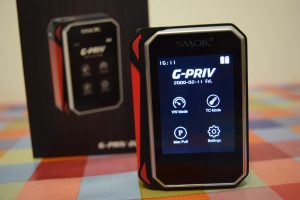 SMOK has been at the forefront of innovation in the vaping industry for a long time. They were the first to introduce high-tech technologies like Bluetooth connectivity and wireless firmware updates to the vaping world, and with the new SMOK G-Priv 220W mod, they are taking things even further. While the G-Priv may not be the world's first touchscreen mod - see the Siegelei T200 or the Laisimo L3 - it's definitely the most powerful one right now, and I'd even venture to say that it's also the most refined.