The Sigelei Kaos Spectrum is a slick dual-battery device capable of firing at up to 230W. It also comes with a 2.5A fast charging feature, a nice-looking color LED display and a very interesting screen layout. But the one thing that helps this mod stand out from its many competitors is the bright customizable LED light show. The plastic ring around the screen lights up in different colors when you vape, so if you're looking to draw attention to yourself, this is just the thing.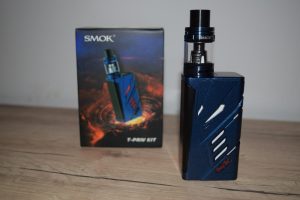 The SMOK T-Priv is a dual-battery mod reminiscent of one of the Chinese manufacturer's most popular devices ever, the X Cube 2. It features the same style of firing bar and customizable LED sideshow only in a slightly more compact package, which makes it easier to hold and use even for users with small hands, like myself. The T-Priv also has a higher power output than the X Cube 2 - 220W compared to 180W - and much more impressive design, which appears to have been inspired by The Transformers.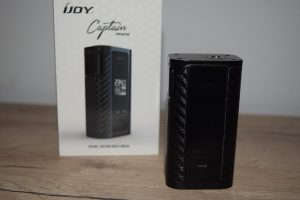 It's not every day that I get to review a possible game-changer, so I was really excited to receive the new iJoy Captain PD270 for testing. This is a dual-battery mod that comes packed with the most advanced features available today, but what really sets it apart from other advanced mods is the fact that it supports 20700 batteries, as well as standard 18650 batteries. The new 20700 batteries are supposed to boost battery life significantly, and they may soon become the new standard in the vaping industry.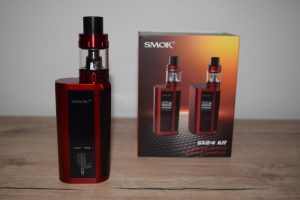 The SMOK GX2/4 is a modular vaping device that allows you to switch from a dual-battery setup to a quad-battery one with the simple press of a button. Forget having to buy two different devices to toggle between an elegant and stealthy design with limited battery life, to a massive four-battery mod that will last you several days without needing a recharge, now you can have the best of both worlds for the price of a single kit. This all sounds too good to be true, but after using the GX2/4 for about two weeks, I can assure you it's...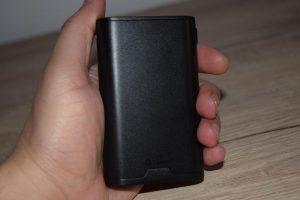 The Joyetech Cuboid 200W is a triple-19650 battery mod with a high power output and long battery life. What I found very interesting about this device is that apart from the name, it has almost nothing in common with the original Cuboid, which was powered by just two batteries and had a completely different design. For some reason, the Chinese manufacturer decided to go a completely new way with the second generation Cuboid, and in this review, we'll try to find out of they made the right decision. A...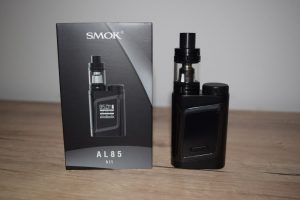 The SMOK Alien 220W, my favorite all-time dual 18650 battery mod, apparently fell in love with the iStick PICO 75W, and the two had a baby together. It's called the SMOK AL85 and it's basically a smaller version of the Alien which borrows a couple of design elements from Eleaf's popular mini mod. In terms of ergonomics, functionality and build quality, the Alien 220W is still the best dual-battery mod money can buy, in my humble opinion, but if you're looking for something just as good that fits in the hand even better and are willing to...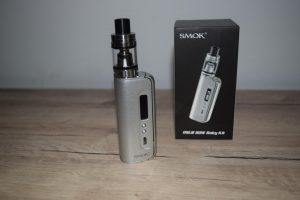 I was a big fan of the SMOK OSUB Plus 80W, and I always believed that it didn't really get the attention it deserved from the vaping community. It was ergonomic, easy to use, had plenty of power under the hood and a built-in battery, features which made it a very versatile vaping device. It's still in my rotation of mods and performing as well as the day I took it out of the box. So I was glad that SMOK didn't just abandon the concept and instead came up with...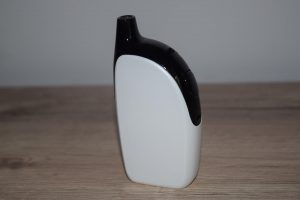 Pod, or cartridge systems have become fairly popular in the last two years, but so far they've largely been used in closed vaping systems that don't allow refilling. With the Atopack Penguin mod, Chinese manufacturer Joyetech introduces giant refillable cartridges that are extremely easy to use, and pairs them with an ergonomic and surprisingly well-performing vaporizer. In my humble opinion, this innovative yet practical combination has all the makings of a big hit and the potential to change the casual vaping sector for the better, much...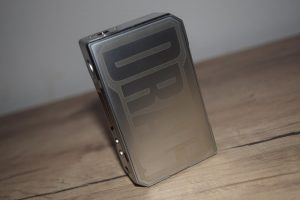 I never thought I would be saying this about a device called the "VooPoo Drag", but it really is one of the most interesting, feature-rich mods I have ever used. Everything from the build quality to the very efficient and responsive chip is outstanding, so if you can look past the unfortunate-sounding name and aren't afraid to put your trust in a relatively unknown Chinese brand, you're going to discover that this thing is well worth your money. A Look at the...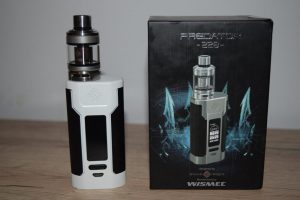 You don't normally hear the phrase "Alien vs. Predator" in a conversation about vaping, but that's pretty much what everyone in the vaping community has been talking about since the launch of the new Wismec Predator 228. That's because this new device has been strategically named and deigned to directly compete against SMOK's massively successful Alien 220W and become the most popular dual-18650 battery device on the market. Having used the Alien for a long time, I can say that Wismec has set a really high goal for its new flagship, but the...