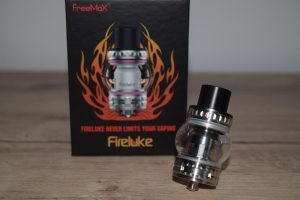 Ever wish you could vape on a miniature gumball machine? Well, thanks to the new Freemax Fireluke sub-ohm tank, now you can. But there is more to this device than a bubble glass tube, so I would definitely not refer to it as a simple novelty piece. Performance-wise, the Fireluke has been compared...
Read More...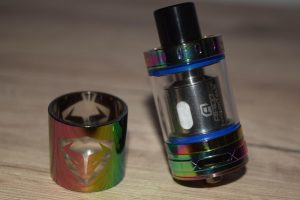 The HorizonTech ARCO is a 25-mm sub-ohm tank that doesn't really seem very impressive at first glance, but actually introduces something completely new to vaping - flax paper. That's right, the coils that come with the ARCO tank have both flax paper and cotton as wicking, but it's the flax that...
Read More...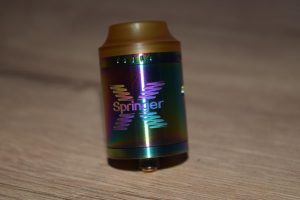 Breaking into the crowded vaping industry is pretty tough for a new company, but I think Tigertek has the right approach - innovation. Their new Springer X RDA is unlike anything I've ever seen before. It basically offers a screw-less alternative to the regular RDA build deck, instead relying on...
Read More...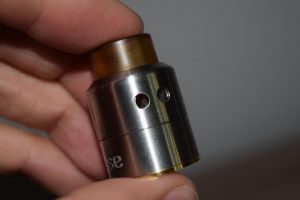 As the name suggests, the Pulse 22 BF RDA from Vandy Vape is a 22 mm RDA primarily designed with squonkers in mind. The BF stands for "bottom feeding", in case you haven't figured it out, so the Pulse is mainly meant to be used with squonk mods, which feed juice into the atomizer through a hollow...
Read More...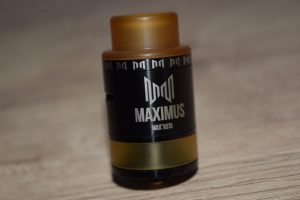 The Oumier Maximus Max is a 24-mm RDTA featuring adjustable airflow control, a square Velocity-style build deck and an ingenious top-filling system. But the thing that really caught my attention was the price of this atomizer. It costs under $20, which is pretty sweet for an advanced RDTA. I would...
Read More...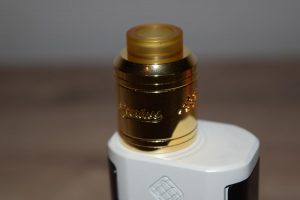 The special edition Peerless RDA is an enhanced version of the original Peerless, which GeekVape released just a few months ago. The aluminum body has now been replaced with one made of stainless steel, the acrylic top cap has been swapped out for a metal one with a Goon-style drip tip and the...
Read More...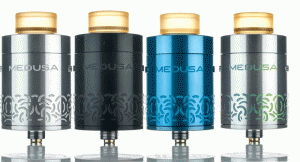 The GeekVape Medusa Reborn, or Medusa v2, is being marketed as an RDTA, but some people, myself included, regarded more as an RDA with a really deep juice well that can hold up to 3.5 ml of e-liquid. The original Medusa had its share of fans, but it did have some design flaws that put off a lot of...
Read More...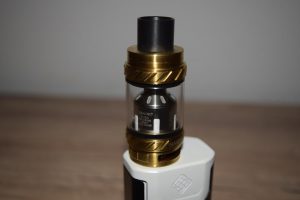 Following the massive success of its TFV4 and TFV8 sub-ohm tanks, SMOK decided to go even bigger and this year launched the mother of all cloud-chasing tanks, the SMOK TFV12 Cloud Beast King. I think the name pretty much says it all, but if this is you're unfamiliar with the TFV family of tanks,...
Read More...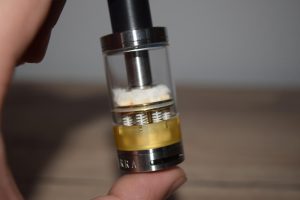 Vaping technology is evolving at such a rapid pace that we see new and innovative things come out virtually every day. I have been fortunate enough to be able to try and test many of these new and amazing devices, but in all my years as a vaper, I don't think I've ever seen anything quite like the...
Read More...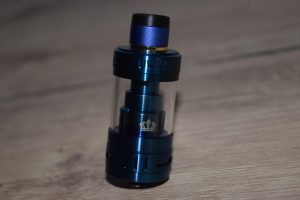 The original Uwell Crown was one of the most well-received sub-ohm tanks in vaping history, and for good reason. The build quality was excellent and in terms of performance it was on a whole other level from everything else on the market at the time of its launch. The Crown II was meant to build...
Read More...