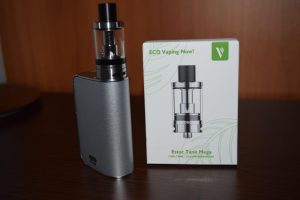 Almost a year after taking the vaping world by storm with its revolutionary Target 75 VTC kit, Vaporesso launches the Estoc Tank Mega, a new sub-ohm tank that uses the Chinese company's innovative cCELL ceramic coil technology and introduces an interesting eco-vaping concept. Obviously, it also promises thick vapor and excellent flavor. In this review, we'll be taking a close look at the Estoc Mega to see if it has what it takes to become another Vaporesso sleeper hit. Very few people had even heard about Vaporesso, when the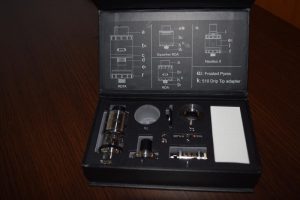 It sounds like something you'd need to survive if you ever get stranded in the middle of nowhere with no way to call for help, but the Aspire Quad-Flex Survival Kit is actually an atomizer Swiss army knife that allows you to switch between four different atomizer configurations - a Genesis-type RDTA, a dripper, a squonker RTA and the popular Nautilus X tank - just by swapping the different components included in the package. It's definitely something we haven't seen before so I feel that Aspire deserve kudos for innovation even before we get...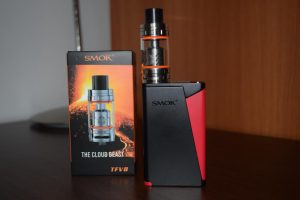 Last year, when I reviewed the SMOK TFV4, I remember referring to it as a beast of a tank, but now, after trying out the new TFV8 Cloud Beast, the old version seems pretty tame. Featuring by far the largest coil heads I have ever seen, a huge chimney and 6ml e-juice capcity, the TFV8 is designed to create monster clouds of vapor, but you're going to need a heck of a lot of power to get the best vaping experience out of it. So before you even think about...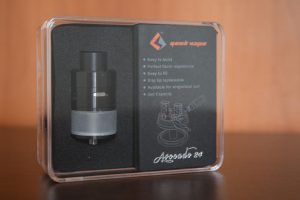 Geek Vape advertises its new Avocado 24 tank as an RDTA, but to anyone that's not a total newbie when it comes to vaping, this thing is a Genesis-style atomizer. That makes it a blast from the past, because while 'Gennys' were quite popular at one point with vapers looking for a compromise between drippers and tanks, they kind of faded away once Rebuildable Tank Atomizers (RTAs) burst onto the scene. But Geek Vape seems to think Genesis atomizers can still be relevant today, and judging by the huge popularity of the Avocado 24, it might just...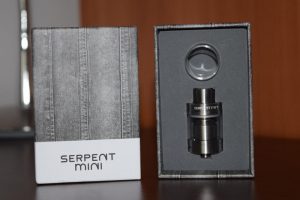 The Serpent Mini is a 22mm single-coil RTA made by a Chinese company called Wotofo. It's very small compared other RTAs I've tested in the past, and having gotten used to dual-coil setups, I really wasn't expecting very much from the Serpent Mini. But let me tell you, this little guy will surprise you. Not only is it very slick and easy to fit on a small single 18650 battery device, it also puts out lots of warm, satisfying vapor and amazing flavor. Wotofo has been in the vaping business for a while and is responsible for popular products...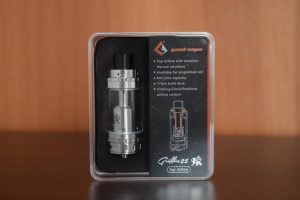 Geek Vape is one of the hottest atomizer brands in the industry right now. Their original Griffin RTA has received a lot of praised from the vaping community, as have all their other offerings, like the Avocado Genesis and Tsunami RDA. The Chinese company has recently released a new Griffin, called the Griffin 25, which comes with higher e-juice capacity and bigger building deck, among other improvements. The Geek Vape Griffin 25 Top Airflow RTA kit comes in a clear plastic box with a foam holder for the tank and a thin cardboard side cover...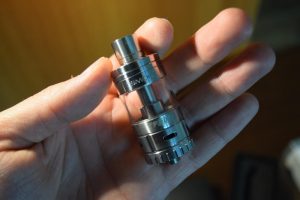 I love dripping, but using an RDA while on the go is just not the best option. Tanks are perfect in that kind of situation, but they just don't put out the same insane flavor you get from a good RDA and some are even sketchy in the vapor department. Wouldn't it be nice if we had the best of both worlds with none of their shortcomings. Well, it just so happens that the people at SMOK have come up with just such a device. Introducing the SMOK TF-RDTA. As the name suggests, this latest member of the TF family is a combination between a...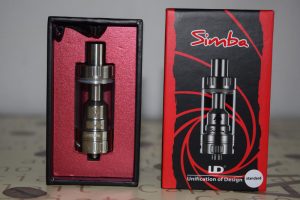 With hits like the Zephyrus, Bellus or Goliath tanks under its belt, it's safe to say that Chinese company Youde (UD) Technology is an industry leader when it comes to designing high-quality sub-ohm tanks. The new UD Simba follows in the footsteps of its predecessors - it's chuck full of innovative features and promises users the best flavor and vapor production they can get out of a tank. Let's see if the Simba can live up to the hype: I was really excited when the guys at Heaven Gifts contacted me about doing a review of the UD Simba. I...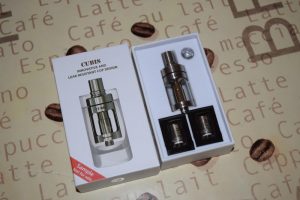 If you're in the market for a new tank that's super easy to fill and actually leak-proof, then you might want to give the Joyetech CUBIS a try. The Chinese manufacturer has really gotten creative with the design of its latest tank, and the results are very interesting. The Joyetech CUBIS kit comes in a small cardboard box that contains the tank itself, three different coil heads, a spare clear glass drip tip, a user manual and a small card with instructions to avoid dry hits. Considering you can get this kit for around $20, it's a pretty...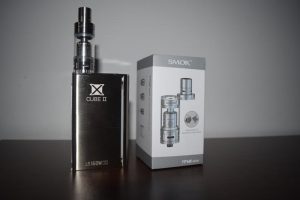 The SMOK TFV4 is arguably the most advanced sub-ohm tank on the market today, but if you have a problem with its large size, you'll be glad to know that the Chinese maker has recently launched a "mini" version that has the same high build quality and delivers the same kind of performance. The design of this new addition to SMOK's already strong lineup is roughly the same as the original TFV4, but does incorporate some minor changes designed to fix some issues that users have complained about. 2015 has been a great year for SMOK...