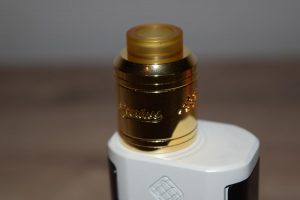 The special edition Peerless RDA is an enhanced version of the original Peerless, which GeekVape released just a few months ago. The aluminum body has now been replaced with one made of stainless steel, the acrylic top cap has been swapped out for a metal one with a Goon-style drip tip and the...
Read More...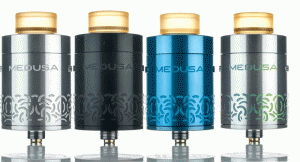 The GeekVape Medusa Reborn, or Medusa v2, is being marketed as an RDTA, but some people, myself included, regarded more as an RDA with a really deep juice well that can hold up to 3.5 ml of e-liquid. The original Medusa had its share of fans, but it did have some design flaws that put off a lot of...
Read More...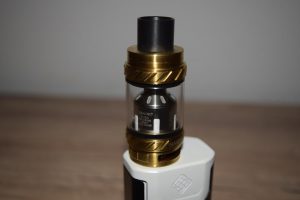 Following the massive success of its TFV4 and TFV8 sub-ohm tanks, SMOK decided to go even bigger and this year launched the mother of all cloud-chasing tanks, the SMOK TFV12 Cloud Beast King. I think the name pretty much says it all, but if this is you're unfamiliar with the TFV family of tanks,...
Read More...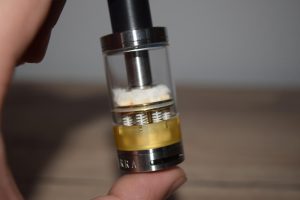 Vaping technology is evolving at such a rapid pace that we see new and innovative things come out virtually every day. I have been fortunate enough to be able to try and test many of these new and amazing devices, but in all my years as a vaper, I don't think I've ever seen anything quite like the...
Read More...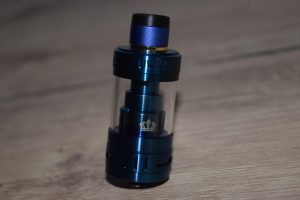 The original Uwell Crown was one of the most well-received sub-ohm tanks in vaping history, and for good reason. The build quality was excellent and in terms of performance it was on a whole other level from everything else on the market at the time of its launch. The Crown II was meant to build...
Read More...
After blowing our minds with vapor-producing monsters like the TFV4, TFV8 and
Read More...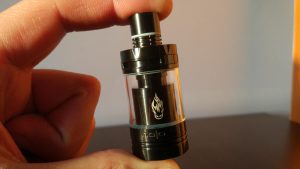 The Halo JAG6 is an advanced tank that features top-only airflow, an innovative double wall atomization chamber, ceramic cover coils (CCC) and a capacity of 4 ml of e-liquid. It sounds like a genuinely interesting device, which is somewhat surprising as it's sold by a company that specializes in...
Read More...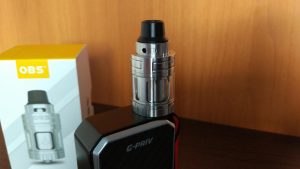 Following the smashing success of the original Engine RTA, Chinese manufacturer OBS has recently released a Nano version of its popular tank. Contrary to what the name might lead you to believe, the OBS Nano is the exact same size as the standard model, but it does feature a single-coil build deck...
Read More...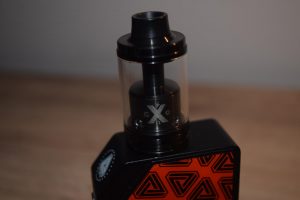 Up until a while ago, SMOK used to be the busiest company in the vaping industry, but iJoy have really been contesting that title lately by pushing out products at an impressive rate, making it harder for reviewers like me to keep up. Their latest creation is the EXO RTA tank, a versatile atomizer...
Read More...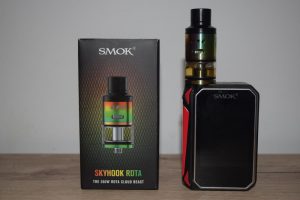 RDTA's are really popular these days, so much so that it seems like everybody and their sister is coming up with one just so they can grab a piece of the pie. The latest player to join the party is SMOK, which has recently launched the Skyhook RDTA, an intriguing atomizer featuring both side and...
Read More...