After years of exponential growth, the electronic cigarette market appears to be losing steam as 2014 sales drop significantly compared to the last three years.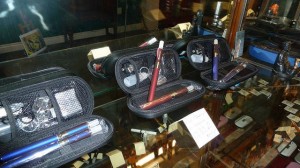 In the last two years, e-cigarette sales at convenience stores and other traditional retailers like supermarkets and drugstores soared by 150%, after a staggering 475% growth in 2011. Business was booming, and new brands entered the market virtually every single day. A recent study conducted by Dr Shu-Hong Zhu and his colleagues at the University of California, San Diego, analyzed English language e-cigarette websites between December 2013 and January 2014 and identified a total of 460 different brands. Even tobacco companies stopped fighting this new and unexpected competition and instead started investing heavily in the sector. Judging by its growth rate, some analysts even predicted that electronic cigarette sales would surpass those of conventional cigarettes in the next 10 years.
For 2014, predictions indicated an even bigger growth in e-cigarette sales, especially with Big Tobacco snatching up the top independent brands and introducing their proprietary devices. But according to several market reports, things didn't go according to plan. In a surprising development, electronic cigarette sales in traditional outlets showed signs of slowing down, and, according to the latest Nielsen store-scanner data, e-cig sales in convenience stores dropped by 7.5% in the four weeks ended Aug. 2. The downward trend was also confirmed by an IRI report that shows sales also dropped 3.8% to $172 million in the 12 weeks ended Aug. 10 at c-stores and other traditional retailers.
Surprisingly, though, Wells Fargo analyst, Bonnie Herzog, estimates the overall electronic cigarette market has grown to $2.5 billion, from $1.7 billion last year. Only now, mid-range and large vaporizers and growing twice as fast as cigalikes.
Journalist Mike Estrel believes this rise of the vaporizers may explain the apparent drop in e-cigarette sales. Convenience stores, supermarkets and drugstores usually only carry basic cigarette-like e-cigs, and as users shift to higher-performance vaporizers, it's only natural that they register fewer sales. Large e-Go style electronic cigarettes and mods are generally sold online or at specialized vape stores, neither of which are included in the above-mentioned sales reports. According to the Smoke-Free Alternative Trade Association, the number of brick-and-mortar vape shops has more than tripled to 35,000 in the last year, which also hints at a change in buyer behavior.
While most cigalike brands -particularly those owned by tobacco companies – follow a razorblade model, basically offering users a cheap electronic cigarettes that require replacement cartridges sold by the same manufacturer, vape shops offer customers the freedom of choice. You can choose from dozens of e-liquid flavors, experiment with a plethora of compatible gear, socialize with other vapers, and, best of all, not feel like you're getting ripped of in the process. Most ex-smokers still switch to vaping with cigalikes, but as more of them discover the superior quality of larger vaporizers, it's only natural that they move on to a better device.
Tobacco companies don't seem to troubled by the recent development, though. Despite seeing its sales Blu electronic cigarettes shrink by 23% in the first six months of 2014, Lorillard still fills confident about retaining its position as top-selling e-cigarette in the US. R.J. Reynolds and Altria, with their VUSE e-cigarette and MarkTen, respectively, also said they like their chances in the current market. That's understandable, I guess, considering the infinitely deep pockets they have at their disposal, not to mention the established distribution chains and years of experience in the tobacco business.
Big Tobacco will also very likely get a helping hand from the Food and Drug Administration, in the form of regulation. The agency has already proposed that e-cigarette manufacturers be required to submit their products for review, which could cost companies hundreds of thousands or even millions of dollars. That would obviously put many smaller operations out of business, paving the way for tobacco companies.
Source: Market Watch
Photo: A. Currell/Flickr