This month, American investment banking firm Goldman Sachs released a list of eight disruptive themes that have the potential to reshape their categories and command greater investor attention in the near future. Electronic cigarettes were listed as one of these eight markets investors should keep an eye on, for their potential to transform the tobacco industry.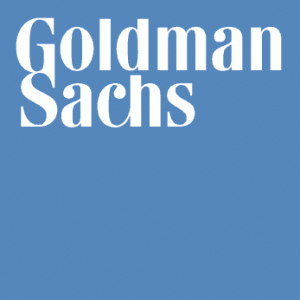 According to Wikipedia, disruptive innovation "is an innovation that helps create a new market and value network, and eventually goes on to disrupt an existing market and value network , displacing an earlier technology". It's a term used to describe changes that improve a product or service in ways that the market does not expect. I believe e-cigarettes match that description perfectly, but I have to say I was surprised to see them promoted as a potentially profitable investment considering all the controversy surrounding them. But even more surprising was the description of e-cigarettes by Goldman Sachs: "Imagine a product that is possibly >99% less harmful than cigarettes, delivers a similar use experience and offers a better economic bargain—this is the proposition of electronic cigarettes (ecigs). We believe e-cigs have the potential to alter the status quo of the US tobacco market and accelerate the volume decline of traditional cigarettes."
It's no secret that despite negative propaganda the popularity of electronic cigarettes has increased at a rapid pace in recent years. E-cig sales have doubled in the last two years and they are estimated to reach $1billion in retail sales in 2013. According to a Gallup poll, 74% of smokers want to quit, and Goldman Sachs analysts believe the electronic cigarette is "the most credible alternative to conventional cigarettes in the market today". The investment giant estimates electronic cigarettes could reach $10 billion in sales over the next few years and account for over 10% of the total tobacco industry volume and 15% of the total profit pool by 2020. Although the e-cig market currently accounts for just 1% of the total tobacco volume, Goldman Sachs sees this as just the beginning of the shift. These predictions may not be as optimistic as those made by Wells-Fargo analyst, Bonnie Herzong, who said e-cigarettes could surpass analogs in the next 10 years, but they are still very positive.
Goldman Sachs expects the Food and Drug Administration to regulate electronic cigarettes at some point but warns that regulating them the same way as tobacco cigarettes could be a step backwards from a public health perspective. They also anticipate a higher taxation level for e-cigarettes, "but at a level significantly below that of conventional cigarettes given what we view as lower health risk and as evidenced by products such as smokeless tobacco that have lower taxes tan cigarettes".
Regarding the way Big Tobacco will be affected by the evolution of electronic cigarettes, Goldman Sachs predicts Lorillard will be the biggest beneficiary of the shift. after its acquisition of Blu ecigs. Blu commands 40% of e-cigarette market share and and it is expected its sales will account for 5% of Lorillard's overall sales this year. Having a dominant e-cig brand in its portfolio puts the company in a favorable position. Altria, on the other hand, is viewed as the most vulnerable to the change, due to its roughly 55% share of the cigarette EBIT (Earnings Before Interest and Taxes) pool and the ownership of the most established tobacco cigarette brand, Marlboro.
The eight secular disruptive themes Goldman Sachs thinks investors should keep an eye on are: electronic cigarettes, cancer immunotherapy, LED lighting, natural gas engines, alternative capital, 3D printing, Big Data and software defined networking (SDN).
Source: Goldman Sachs