Due Time E-Liquid Review
Due Time is one of the over a dozen e-liquid brands under the Apollo E-Cigs umbrella. It currently consists of three delicious-sounding Max VG e-liquids, combining fruit and dessert flavors, and are available in 60ml unicorn bottles. Like all other Apollo e-juices, Due Tim is made in California, at the company's state of the art facility, using only USP certified ingredients.
Presentation
Like the Boss Tobacco e-liquid line that we recently reviewed, the Due Time range comes in child-proof unicorn bottles, only these ones are black and feature black labels. The black definitely makes these bottles stand out on a store shelf, but it's really not the most practical color, because it makes it a bit harder to check the e-liquid level. However, these bottles are not opaque, but only tinted black so it's not that big of an issue.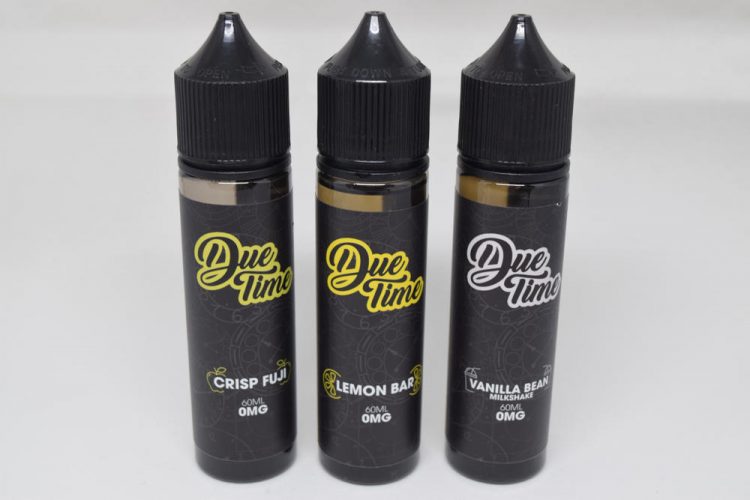 As always, Apollo makes sure to include all the necessary warnings and pictograms, a list of ingredients, nicotine strength and company information, but, for some reason fails to mention the VG/PG ratio. I know that they are Max VG, but as I mentioned before, this can mean anything from 70VG/30PG to 100% VG.
Due Time e-liquids are available in three nicotine strengths – 3,6 and 9 mg/ml – as well as a nicotine-free version. Let's check out the flavors:
Flavors
Lemon Bar – The name is pretty self-explanatory, and I have to say that the taste is surprisingly accurate as well. This is actually one of the most popular desert flavors on the market right now, and having tried and mixed a few myself, I knew that it could turn out pretty bad. That isn't the case with this flavor; in fact this is probably the most realistic tasting lemon bar e-liquid that I have ever vaped.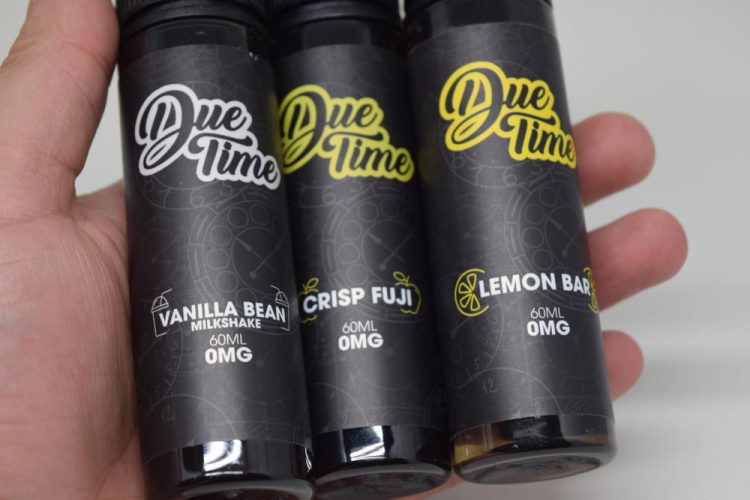 Apollo E-Cigs describes this flavor as "a traditional lemon bar balanced with the sweetness of sweet curd in a rich short bread crust". I don't know about the sweet curd and short bread, but I definitely agree with the traditional lemon bar part. Not only did they manage to strike a fine balance between the doughiness of the cake and the tartness of the lemon, but they even got the coconut drizzle just right. You only taste the coconut on the exhale, and even then, it's only a hint of it, just as it should be.
The one thing that would have made the Due Time Lemon Bar just perfect for me is a bit more sweetness, but that's why I always make sure to have a bottle of sweetener in the house.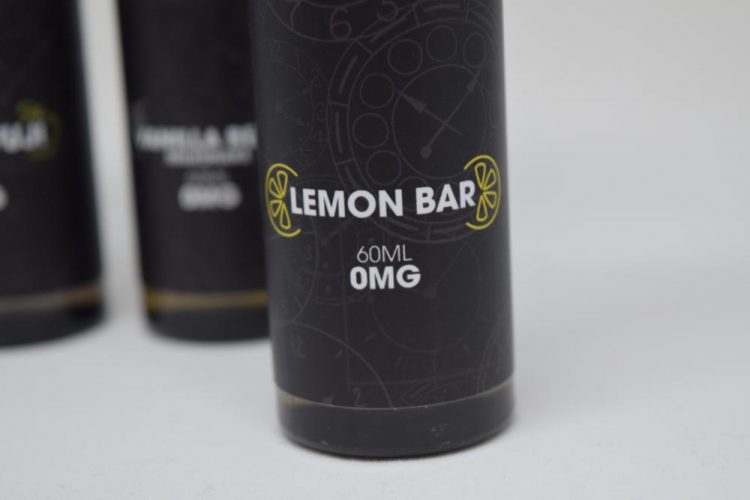 Crisp Fuji – If you're familiar with the Fuji Apple flavor from FlavorArt, the name of this juice should give you a pretty good idea of what to expect. Apollo describes it as a "delicious sweet Fuji apple bursting with flavor, perfect for an all day vape" and I have to agree with that. To be honest, I didn't like it that much in the beginning, but the more I vaped it, the more I started to like it.
Crisp Fuji is not the most impressive flavor on the inhale, in fact, I found it kind of bland, but the aftertaste that lingers in your mouth long after you've exhaled the vapor is something special. This juice leaves a realistic taste of green apple in my mouth, and that sets it apart from most of the many apple flavor e-liquids I've tried so far.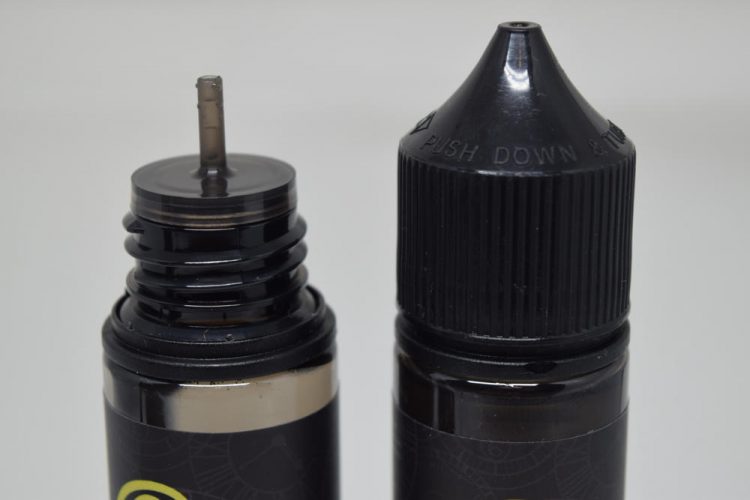 Vanilla Bean Milkshake – Lemon Bar was great, the Crisp Fuji was fresh and juicy, but the Vanilla Bean Milkshake is definitely my favorite flavor in the Due Time e-liquid line. It's creamy, smooth, sweet, everything I could ever want from a vanilla custard.
Yes, I said custard. We don't do vanilla milkshake where I live, so I can't really compare the taste of this juice to the dessert that inspired it, but it does remind me a lot of a vanilla custard. I'm no saying that's it doesn't taste like a vanilla milkshake, I just don't know what that tastes like.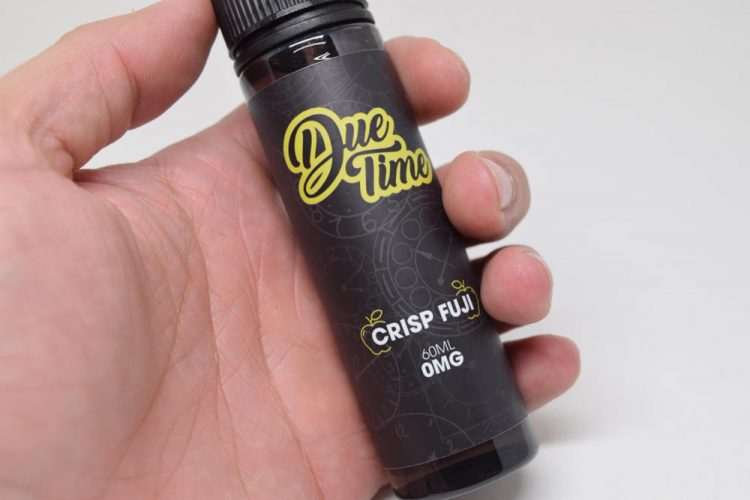 One things is for sure, though, if you're looking for a creamy vanilla dessert flavor, you'll probably like Vanilla Bean Milkshake as much as I did.
Overall, I though that the Due Time e-liquid line was really solid. The Vanilla Bean Milkshake was my favorite, but the other two were really good as well. At the end of the day, e-liquid flavors are really subjective, but the one thing I can say about these e-liquids is that they have a clean taste. There is no funky or chemical-like taste, and that's a clear indication of good quality juice.