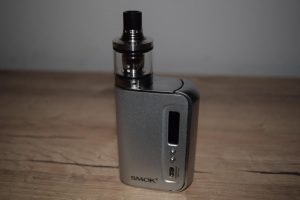 After blowing our minds with vapor-producing monsters like the TFV4,
Read More...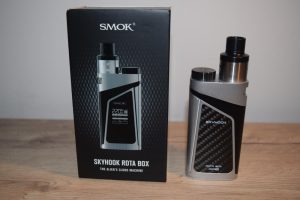 What do you get if you combine the popular SMOK Alien mod and the new Skyhook RDTA? That would be the SMOK Skyhook RDTA Box, a new all-in-one device that features a maximum power output of 220W, a rebuildable atomizer and a built-in e-liquid reservoir with a capacity of 9 ml. It's essentially the...
Read More...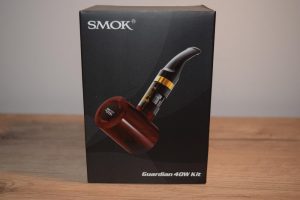 If you want to be vaping like a 'Sir', there's no better way to do it than with a stylish e-pipe. Luckily there are plenty such devices to choose from these days, and the newest one is the Guardian 40W from SMOK. This 'Poker' style e-pipe not only looks good, but also comes packed with a variety of...
Read More...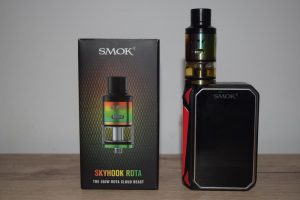 RDTA's are really popular these days, so much so that it seems like everybody and their sister is coming up with one just so they can grab a piece of the pie. The latest player to join the party is SMOK, which has recently launched the Skyhook RDTA, an intriguing atomizer featuring both side and...
Read More...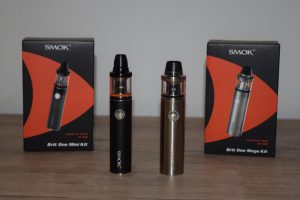 With the Tobacco Products Directive (TPD) now in full effect in the European Union, companies are scrambling to come out with products that abide by the new rules while still offering users a satisfying vaping experience. Chinese manufacturer SMOK is apparently trying to tick multiple boxes by...
Read More...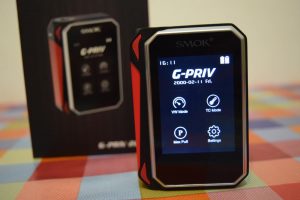 SMOK has been at the forefront of innovation in the vaping industry for a long time. They were the first to introduce high-tech technologies like Bluetooth connectivity and wireless firmware updates to the vaping world, and with the new SMOK G-Priv 220W mod, they are taking things even further....
Read More...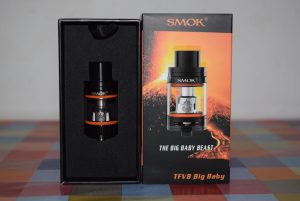 The SMOK Big Baby Beast is the newest addition to the popular TFV8 family of tanks. It's very similar in design and functionality to the TFV8 Cloud Beast and the Baby Beast, which comes included in the Alien 220W kit, and size-wise it's smaller than the original TFV8 tank and larger than the Baby...
Read More...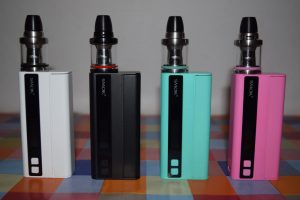 The SMOK Quantum 80W box mod has been on the market for a few months now, but feedback from the community has apparently been so positive that the Chinese company is now relaunching it as part of the new Quantum Brit Mini Kit. This time, it has been paired with the newest member of the SMOK Brit...
Read More...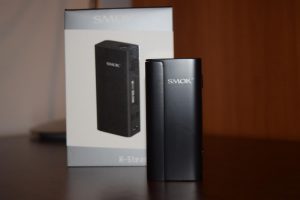 The SMOK R-Steam Mini is a compact 80W mod aimed at intermediate and advanced users looking for a small and light device for vaping on the go. This little guy runs on one 18650 high-drain battery and comes with advanced features, like temperature control for all currently supported materials and...
Read More...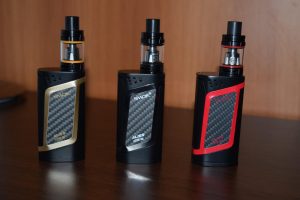 The SMOK Alien 220W kit is the latest addition to a long series of top-quality vaping products from Chinese manufacturer SMOK, or Smoktech. Ever since they released the very popular X Cube 2, last year, this company has been putting out new and innovative devices at least once a month, without...
Read More...