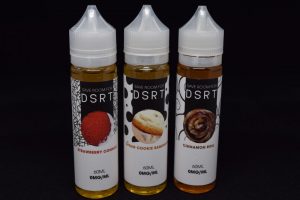 DSRT is one of the many e-liquid lines created by Apollo E-cigs, some of which I've had the pleasure of reviewing in the past. It consists of simple yet delightful dessert flavors like sugar cookie and cinnamon roll and is available in both the US and Europe. For this review I received three...
Read More...
As the name clearly suggests, O'So Good Donuts is a line of e-liquid that tries to accurately reproduce the flavor of freshly fried donuts. That sounds delightful, but having tried quite a few donut vapes in the last few years, I've learned not to get my hopes up, because that authentic donut...
Read More...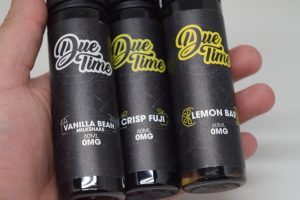 Due Time is one of the over a dozen e-liquid brands under the Apollo E-Cigs umbrella. It currently consists of three delicious-sounding Max VG e-liquids, combining fruit and dessert flavors, and are available in 60ml unicorn bottles. Like all other Apollo e-juices, Due Tim is made in California, at...
Read More...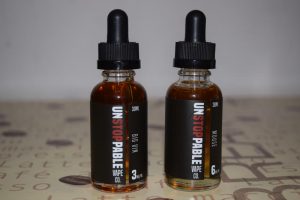 Apollo E-cigs was one of the companies I started vaping with many years ago, and the fact that they are still around and growing after all this time is a testament to their ability to adapt to the needs of their customers. Unlike other big brands that started out in the cigalike age, and failed to...
Read More...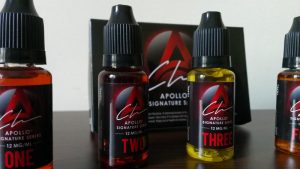 The Signature Series is one of Apollo's several e-liquid lines created by lead mixologist Chris Gaskill and represents a step forward from the company's original single-flavor line. The Signature Series currently consists of five complex flavors formulated in a 50/50 PG/VG ratio to be used in...
Read More...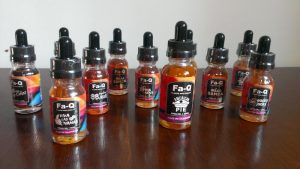 Fa-Q is a premium e-liquid line from Apollo E-Cigs, one of the oldest and most respected brands in the industry. These juices are Max VG, with a vegetable glycerin content of between 70% and 82%, depending on the flavor, and no added propylene glycol (PG). Apollo's e-liquid division has come a...
Read More...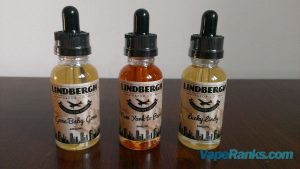 Lindbergh is a premium high-VG e-liquid range designed for use with rebuildable drip atomizers and advanced tanks. First, let's talk a bit about the branding. If you look at the bottles and know a bit about American aviation history, you've probably already realized that everything from the...
Read More...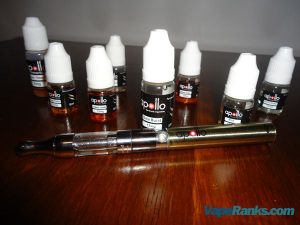 Apollo E-Cigs is one of the oldest, most popular electronic cigarette brands on the market, offering a variety of starter kits and clearomizers to suit every vaper's needs. Unlike other companies, who only sell prefilled cartomizers to maximize their profits, Apollo offers blank, refillable...
Read More...