Hotcig RDS Dual System Review
Pod mods have quickly evolved to the point where they can pretty much replace classic vape mods, and one of the ways they managed to do that was implementing 510 functionality. The new RDS Dual System is one of those advanced pod mods that can be used with both proprietary pods and virtually any other atomizer, thanks to an included 510 adapter. But there's more to the Hotcig RDS than that, so let's take a closer look at it:
Hotcig RDS Specifications
Dimensions: 130 mm x 41.4 mm x 25 mm
Material: Polycarbonate, stainless steel
Battery: 18650 (not included)
Wattage range: 1W – 80W
Resistance: 0.08Ω – 3.0Ω
E-liquid capacity: 4.2 ml
Hotcig RDS Packaging and Presentation
The new RDS Dual System comes in a flat, square cardboard box, with a picture of the pod mod – in both available configurations – as well as pictograms of its main features, on the front, and a list of kit contents, manufacturer contact information, and a scratch-and-check authenticity sticker, on the back.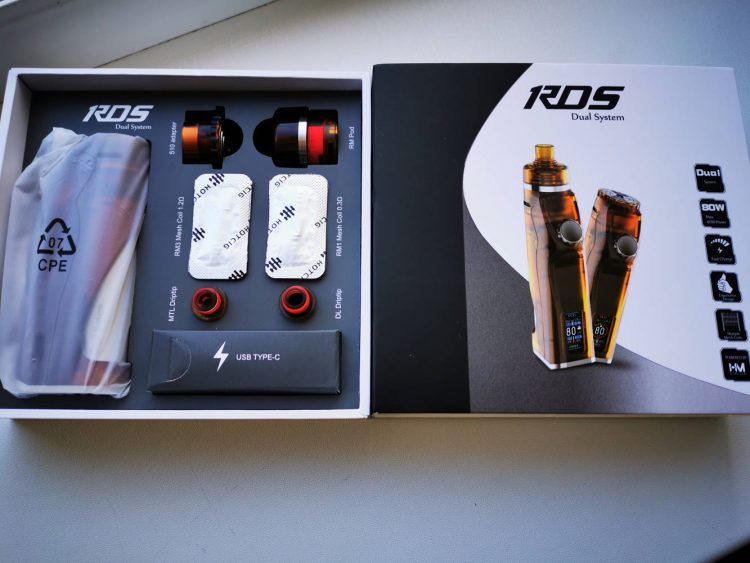 The inside of this kit is one of the nicest I've seen in a while. The first things you see are a small cleaning cloth, the kind people use for glasses or glossy surfaces, and a nice big user manual with loads of information about how to use the device. The box features a big Styrofoam holder with allotted slots for every little accessory, so the kit looks very nicely laid out, which makes a great first impression.
The kit contains the RDS pod mod, one refillable pod, a magnetic 510 adapter, two different drip tips for the pod, two coil-heads, a USB Type-C charging cable, as well as warranty and battery safety cards.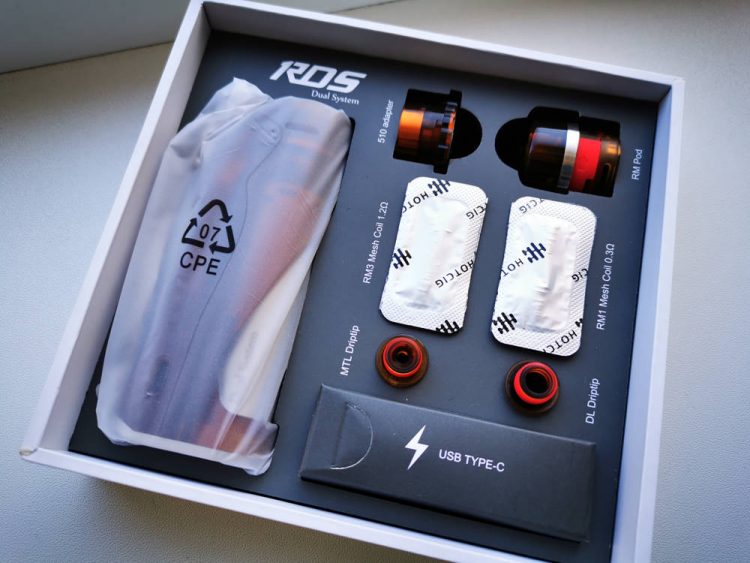 Hotcig RDS Design and Build Quality
The Hotcig RDS Dual System doesn't look like your average pod mod. Its design hints more toward a single battery vape mod, but then there's also the fact that its body is mostly made of translucent amber polycarbonate. That was a very bold choice by the Chinese manufacturer, and one that I personally like, but somehow I think it's one of those polarizing things.
On one hand, the dark amber color, the lightness of the polycarbonate, and the ability to see the internals of the mod, if only slightly, can be considered pros, but there's no denying that the plastic material feels a bit cheap, and there's no telling how the polycarbonate handles drops or other impacts. If it cracks or chips, will you still be able to use the device?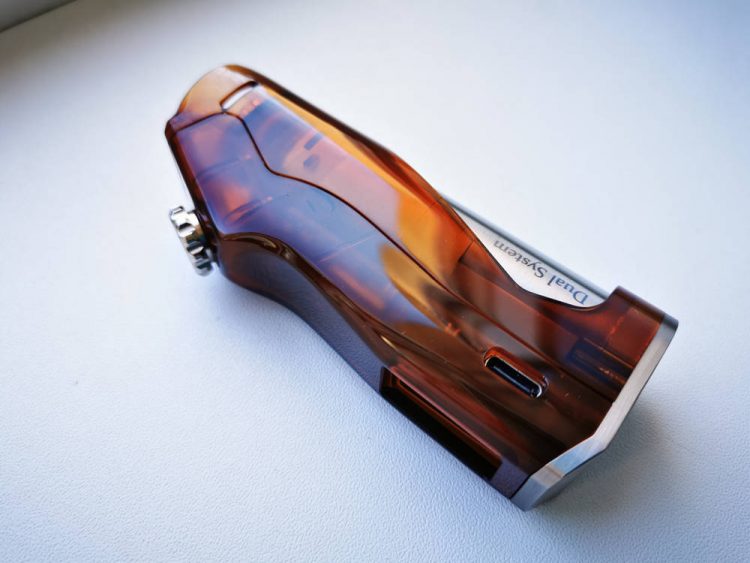 I personally love the design of the Hotcig RDS battery unit! It's both eye-catching and ergonomic, allowing you to activate the fire button with both the thumb and the index finger, depending on personal preference. I also like the smooth feel of the plastic in my hand, although I suspect it will get covered in micro-scratches as time goes by.
Starting at the top of the battery unit, we have the magnetic port where the included refillable pod and 510 adapter are inserted. Keep in mind that the pod only goes in one way, so make sure that you hear it snap in place, otherwise it is not properly connected. You can also rotate it until you hear the magnets snap together. Same thing with the 510 adapter, just rotate it until it sinks into the port all the way and you hear those magnets make contact.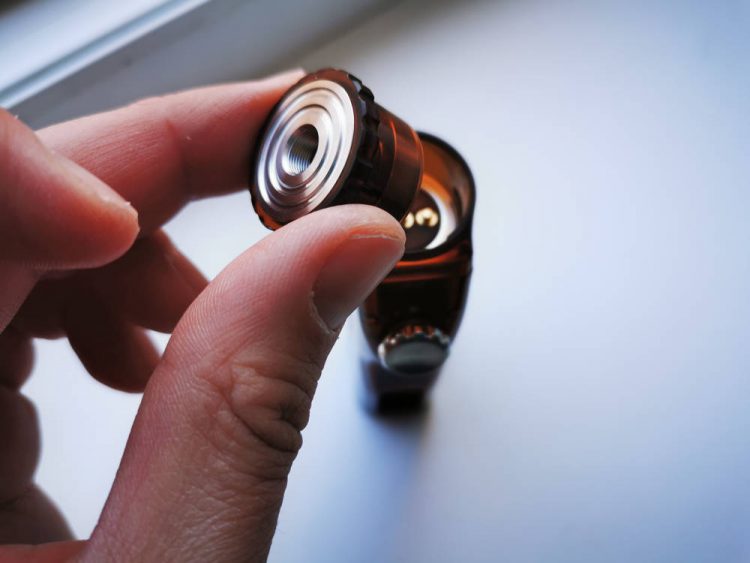 While the pod is fairly easy to remove from the battery unit, the adapter is almost impossible to yank out, unless you have an atomizer attached. It does have some heavy knurling on the outer edge, which should improve your grip, but the magnets are so strong that you won't be able to pull it off. Luckily, that also means that you don't have to worry about the adapter and attached atomizer falling off accidentally.
The RDS Dual System has a very solid, metallic fire button that also doubles as an adjustment wheel. We've seen this sort of system before, like on the Augvape VX217 vape mod, and I'm usually not a big fan of it, but I have to say that Hotcig has done a great job implementing it here. Not only does the chrome button look nice against the dark amber body of the RDS pod mod, but it also works quite well.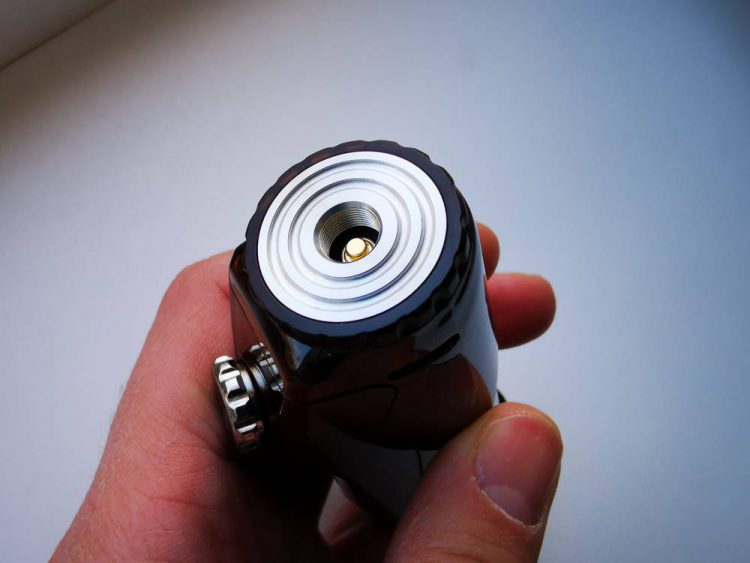 The fire button has a very satisfying click to it when pressed, but also when turned to adjust the power output or browse through the various features and modes. It has just the right amount of resistance to provide a tactile feedback, and is very easy to use. While other similar wheels are a pain to use, the protruding and knurled wheel used on the Hotcig pod mod allows you to easily scroll from 1W all the way to 80W in just two, maybe three turns.
Near the bottom, we have a rectangular color display, which not only has a very nice layout and vibrant colors, but also has the advantage of being heavily recessed into the mod, which minimizes the risk of somehow damaging it. You don't even have to worry about scratches, really.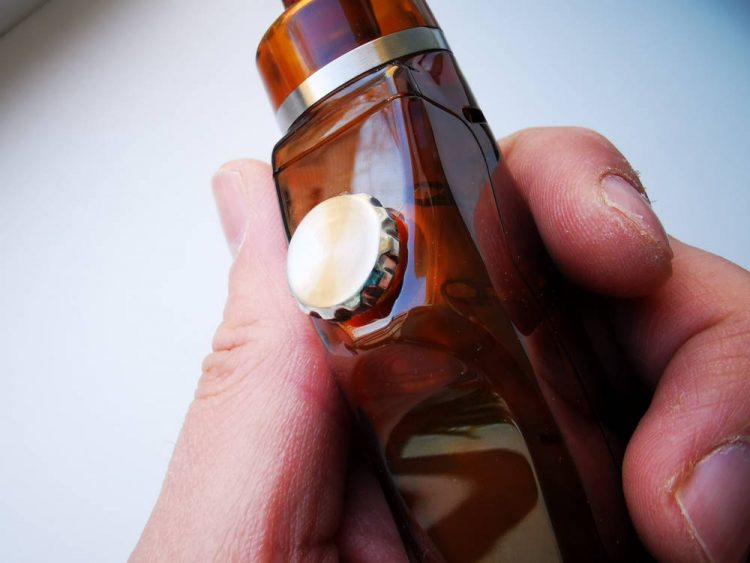 The bottom of the pod mod is made of stainless steel, and this is also where you can access the battery compartment, which only holds 18650 batteries. The battery cap is the same style we saw on the Kizoku Techmod side-by-side mod, which definitely wins points for style, but is not my favorite, from a safety standpoint. One thing I will point out is that the threading on the battery cap is not the greatest, so you may run into trouble when trying to screw it on. That is particularly annoying when you're in a hurry, believe me!
The battery compartment is similar to a side-by-side mod as well, in that it's essentially a partially exposed metallic tube. It looks really cool, I'll give it that, but I have to say that I was disappointed to see the lack of clear polarity markings on the inside. There is a plus sign etched into the bottom of the tube, but because of the dark amber color and the metallic contact covering half of it, it's really hard to see. They really could have done a much better job there, that's for sure!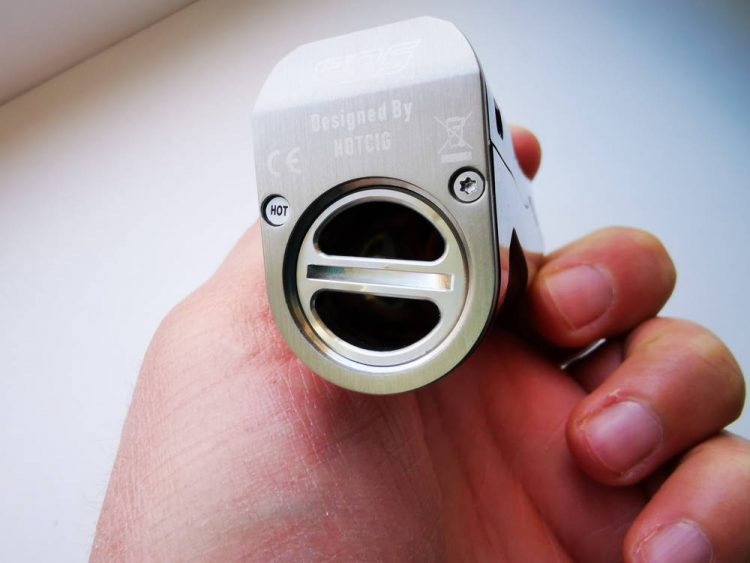 Hotcig RDS Menu System and Navigation
The Hotcig RDS Dual System not only looks like an advanced single-battery vape mod, it actually has all the features you usually expect to find on an advanced vaping device.
The device turns on automatically when you insert an 18650 battery, but to turn it on and off after that, you have to press the fire button five times in rapid succession. To get into the menu, just press the fire button three times rapidly.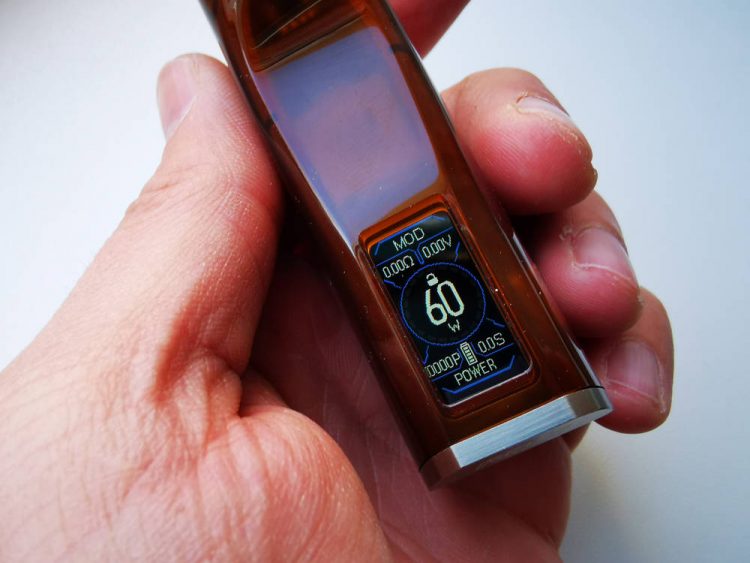 The Hotcig RDS menu is one of the simplest, most user-friendly I have ever used. It consists of various vape modes – wattage mode, voltage mode, bypass mode and temperature control – as well as an option to change the color configuration of the display, switch between "pod" and "mod" modes, and exit. That's basically all there is to it. You scroll through all the options with the wheel and confirm your choice by pressing the fire button.
Not only does the RDS Dual System feature an impressive number of vape modes for a pod mod, but it also comes with a built-in smart mode that prevents users from accidentally ruining their coil-heads. It's a similar solution to the smart modes we've previously seen on the VooPoo Vinci or the Vaporesso Target PM80, only instead of automatically setting a recommended wattage output when you attach a new coil-head, it reads the coil resistance and sets a maximum power limit.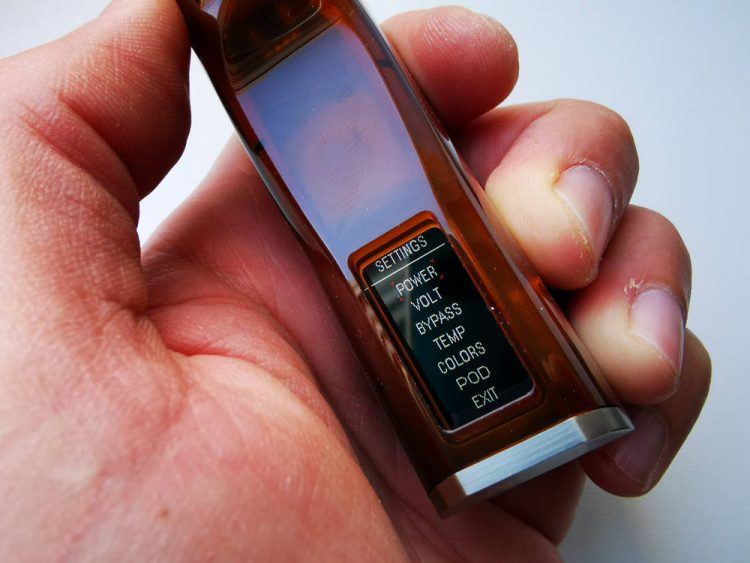 Just remember that the smart mode only works in 'Pod' mode, but Hotcig has also thought of people who don't like their hands held. If you don't want to deal with wattage limits, you can just go into the menu and select 'Mod' mode, even if you're using the RDS as a pod mod.
You can also lock the adjustment wheel by pressing the fire button two times in rapid succession, which allows you to keep vaping without accidentally adjusting the power output.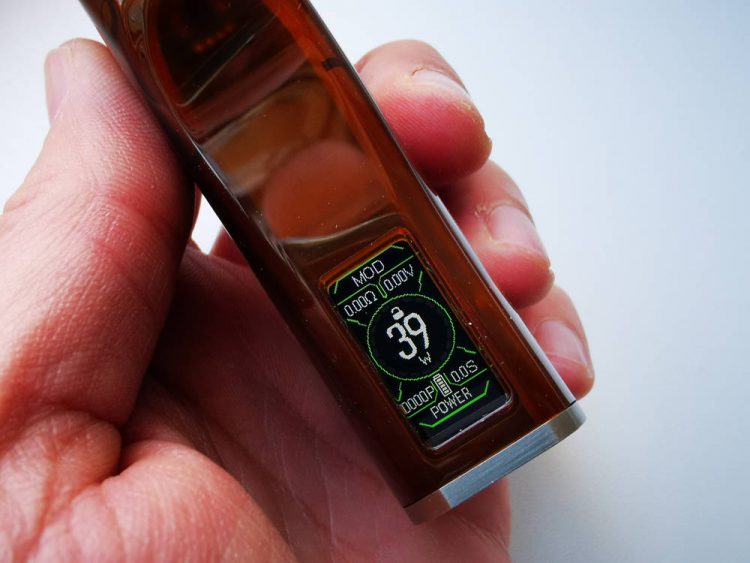 Hotcig RDS Battery Life 
The Hotcig RDS Dual System only supports 18650 batteries, which is a shame, as it could have easily been made compatible with 20700 and 21700 at the cost of some extra real estate. Still, it is an external battery pod mod, and I'm sure a lot of people will be thrilled about that.
I was happy to see the Hotcig RDS sporting a USB Type-C charging port, which supports fast charging. I don't recommend onboard charging, but if you're ever in a situation where this is the only option, you want it to be fast charging, right?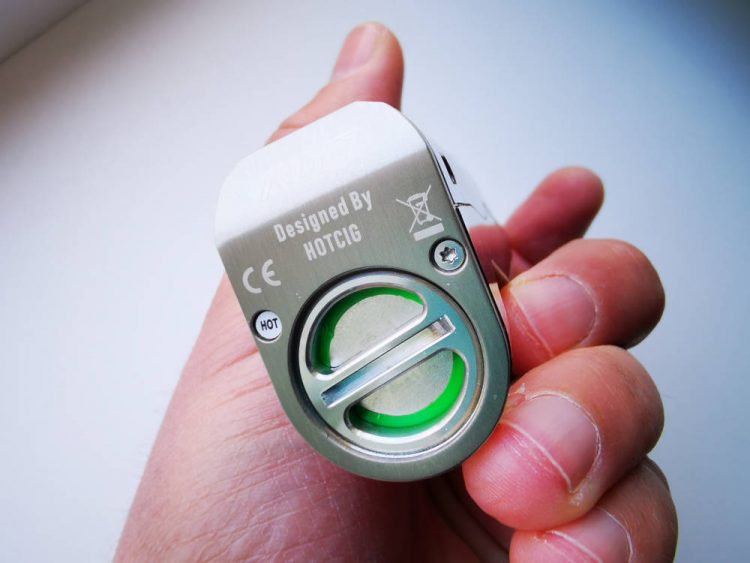 How Does the Hotcig RDS Dual System Vape?
Even though the new RDS system has mod functionality, it remains a pod mod first and foremost, so that's what we are going to be focusing on. If you plan to use it as a vape mod with your favorite atomizers, know that it works about as good as can be expected. The HM chip powering the device does a fairly good job of reading resistances and accurately outputting power, and the battery activation speed is impressive as well.
Things are just as good in pod mod mode. To be fair, Hotcig did have a lot of great sources to draw inspiration from, and, to its credit, it has implemented existing design and technology quite well here. The pods have a classic design, similar to the ones for the VooPoo Drag X and S, or the SMOK Thallo S, and hold up to 4.1 ml of e-liquid. They also use replaceable coil-heads similar to the PnP and GTX models of rivals VooPoo and Vaporesso.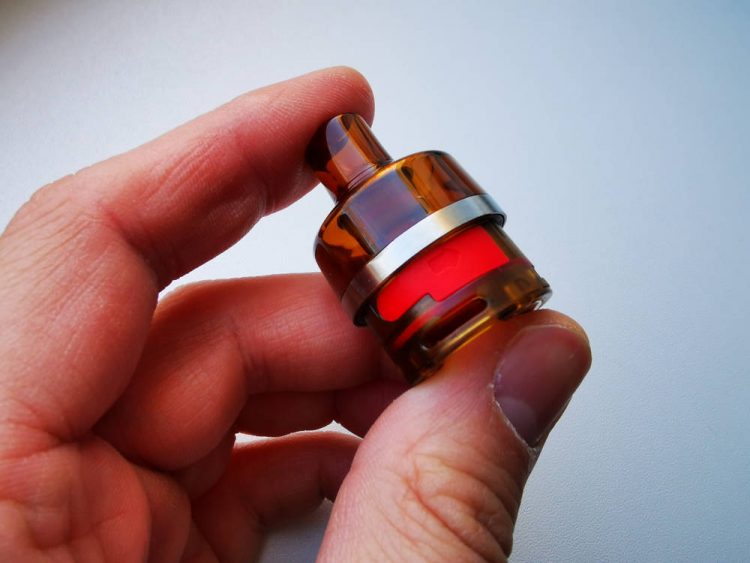 The RDS Dual System pods also feature a simple airflow adjustment system that basically enables users to close or open the airflow by turning the pod while it is attached to the battery unit.
One interesting feature I haven't yet seen on other pod mods is the inclusion of two different drip tips, one for MTL and another for DL vaping . They have a nice design and actually enhance the vaping experience, by restricting or loosening the draw.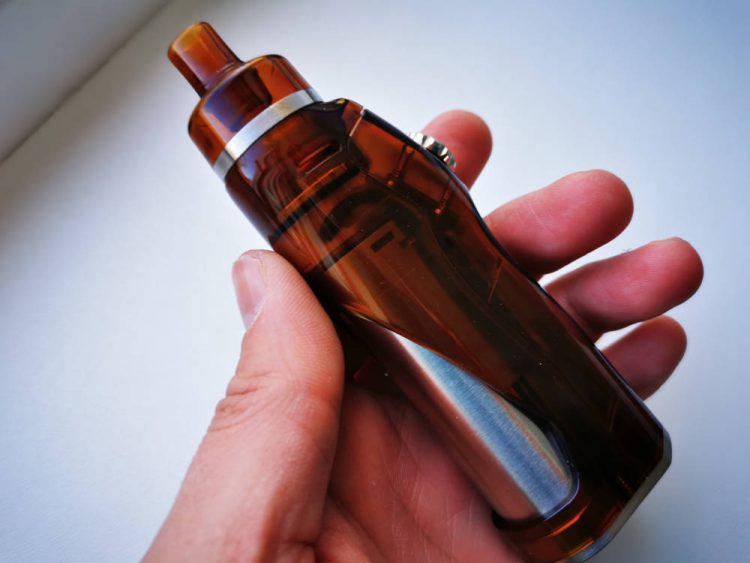 The two coil-heads included in this kit are an 0.3Ω mesh coil-head designed for direct lung vaping, and a 1.2Ω coil-head for mouth-to-lung. The different inner diameters make it easy to differentiate between the two, but they are also very clearly labeled by the manufacturer.
The lower resistance coil-head is designed for a restricted direct lung hit, and to that end it works brilliantly. If you're a fan of PnP or GTX-style coil-heads, you're going to love this one as well. It produces generous amounts of vapor, the flavor is amazing, and as long as you keep it in the recommended power range, you should have no issues.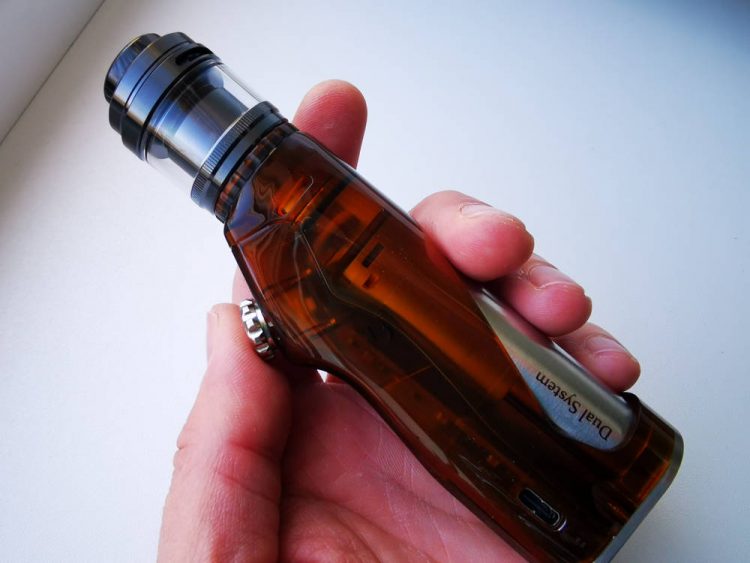 The included MTL coil-head was my personal favorite, simply because good mouth-to-lung solutions for pod mods are so rare these days. Sure, most of them have airflow control, but it's not really made for MTL, the draw is too loose, so you can barely get away with a super-airy MTL draw. Luckily, the RDS is different.
Thanks to the design of the airflow (focused on restrictiveness), the dedicated coil-head and the MTL drip tip, the Hotcig RDS provides a satisfying mouth-to-lung vape. It's not the tightest MTL draw ever, but it's not loose either, it's perfectly balanced, in my opinion, so it gets a big plus in my book.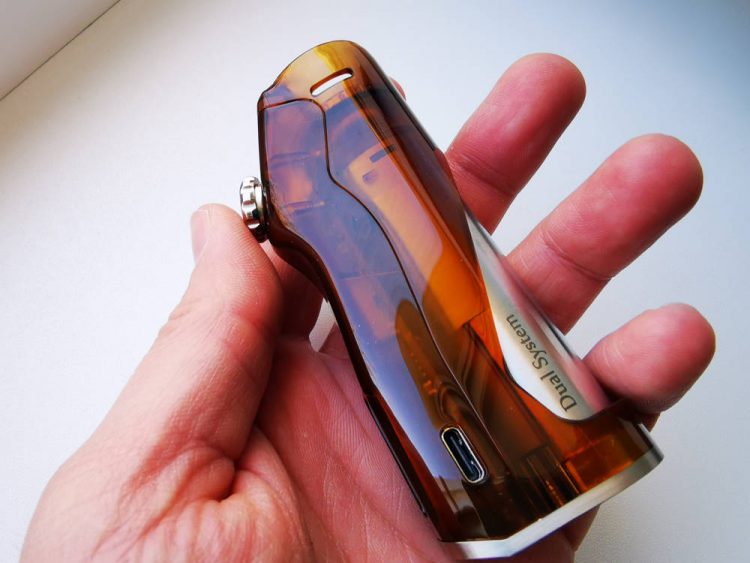 Conclusion
The Hotcig RDS Dual System was a very nice surprise. This was actually my first experience with a Hotcig product, so I didn't really know what to expect, but the RDS proved to be a very cool and well-designed device. It offers all the benefits of a pod mod, as well as extra perks like dedicated drip tips, and also works as a stylish single-battery vape mod with loads of vaping modes available. The polycarbonate body is a bit of a risk in the long run, but it looks very nice and it's super lightweight.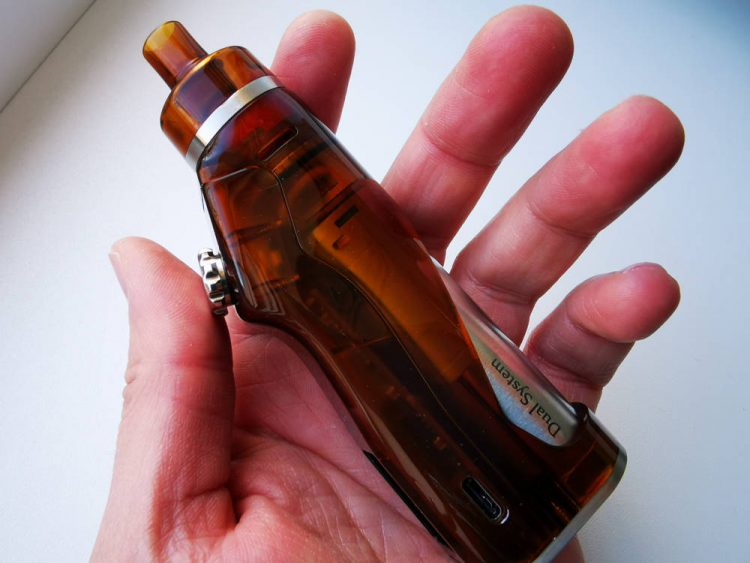 The Hotcig RDS was sent to me by Heaven Gifts, for the purpose of this review. They currently have it in stock for $44.95.
Pros
eye-catching design
ergonomic and lightweight
external battery
510 adapter
multiple vaping modes
USB Type-C
Cons
polycarbonate body
battery cap threading