Desire More Pro Pod System Review
Desire Design was one of the few major vaping brands that had yet to jump on the pod system bandwagon, but with the insane popularity these devices are enjoying these days, I guess the company just couldn't ignore the trend any longer. The release of the Desire More Pro marks the Chinese manufacturer's first foray into the lucrative but very competitive pod system sector. With literally hundreds of different pod vaped available right now, Desire needed something special to compete against established brands like JUUL, Suorin or SMOK. So let's see what the new More Pro brings to the table.
A Look at the Contents
The More Pro pod system by Desire Design comes in a minimalist white cardboard box featuring a picture of the device on the front, and some specifications, a list of contents, scratch-and-check authenticity seal, and information about the manufacturer on the back.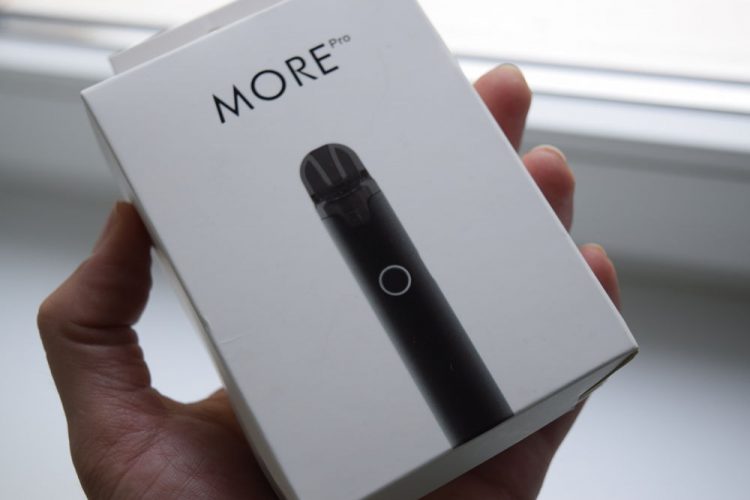 Inside the packaging you'll find a Syrofoam holder containing the More Pro pod system, two refillable pods, and a micro-USB cable. The user manual and warranty card are packaged separately in a smaller box, but considering this is a very rudimentary vaping device, you probably won't even bother with those.
It's a fairly standard pod system starter kit, but I will say that I was pleasantly surprised to see two pods included, especially since most manufacturers these days only offer one. If you accidentally ruin your pod by not letting the juice saturate the cotton wicking inside the pod long enough, at least you have a spare, which is a big deal.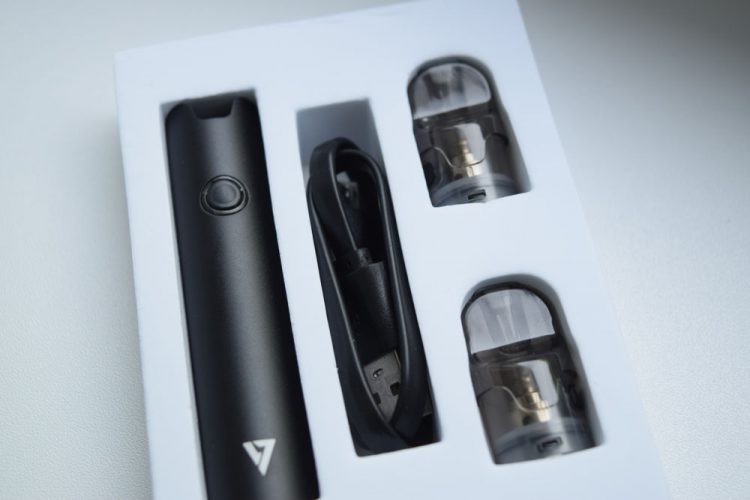 Design and Build Quality
The Desire More Pro pod system consists of a battery section encased in a cylindrical aluminium tube and a removable plastic pod. The device measure 103mm x 19mm, and the refillable pods have a capacity of 2ml. The battery section is available in three different colors – black, red and blue.
Design-wise, the Desire More Pro doesn't really stand out. It's a small, cylindrical vape mod with a slot on one end that the pods are meant to be inserted in. You have the same old micro-USB port located on the side of the mod, a company logo, and the "Desire Design™" branding slapped on the battery section for good measure. Oh and there's also a fire button, which is definitely something you don't see on pod systems these days.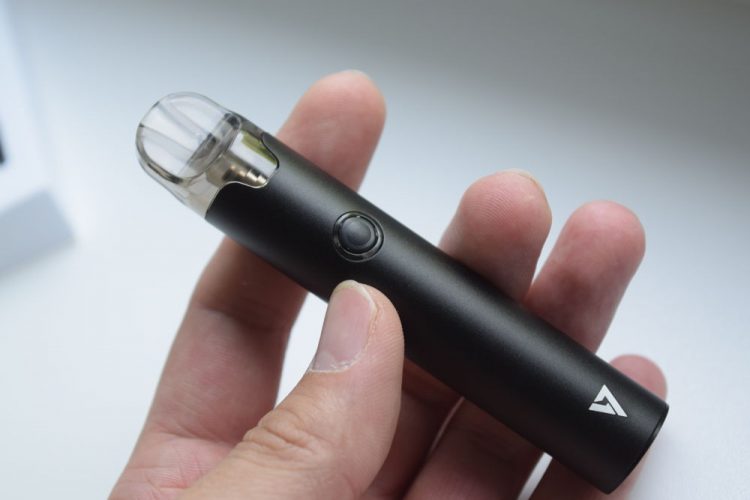 The vast majority of pod systems I've reviewed in the past couple of years were draw-activated, meaning all you had to do was suck on the mouthpiece of the pods and it would automatically activate the battery. For some reason, Desire Design decided to swim against the current on this one, opting for manual battery activation.
Just like with modern advanced mods or the old eGo batteries of old, whenever you want to vape, you have to press a fire button to activate the battery. It's definitely a lot more reliable than the draw activation, as those air sensors can be finicky sometimes, but it's not as convenient for users coming off regular cigarettes who aren't used to pushing any buttons for their dose of nicotine. Ultimately, it's a matter of personal preference.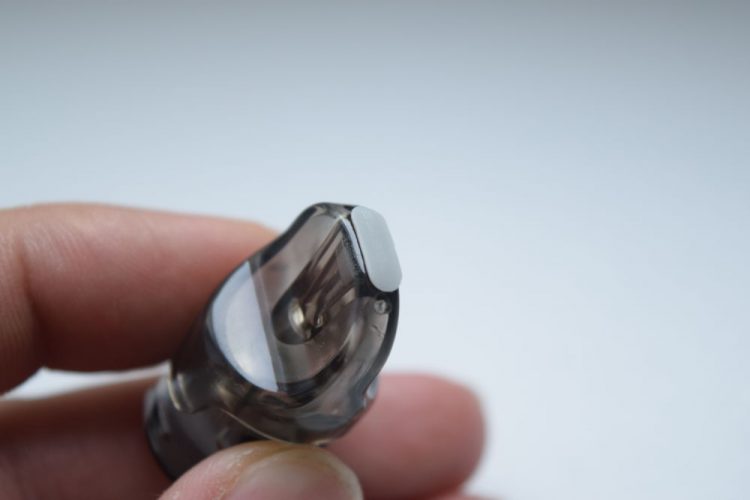 As I mentioned before, the pods have a capacity of 2ml, and attach to the battery section via a pair of small magnets on the bottom. One thing I liked about them is that they are not as heavily tinted as other pods I've seen in the past, which makes it easier to keep an eye on the juice level and refill them when necessary. They also have very comfortable mouthpieces. The fill port is located on the side of the pods, and is covered by a silicone plug.
Overall, the Desire More Pro is a solid, good-looking device, but its design didn't really impress me in any way. Apart from the fire button, which may not even appeal to many users, it's just stuff we've seen over an over from other manufacturers.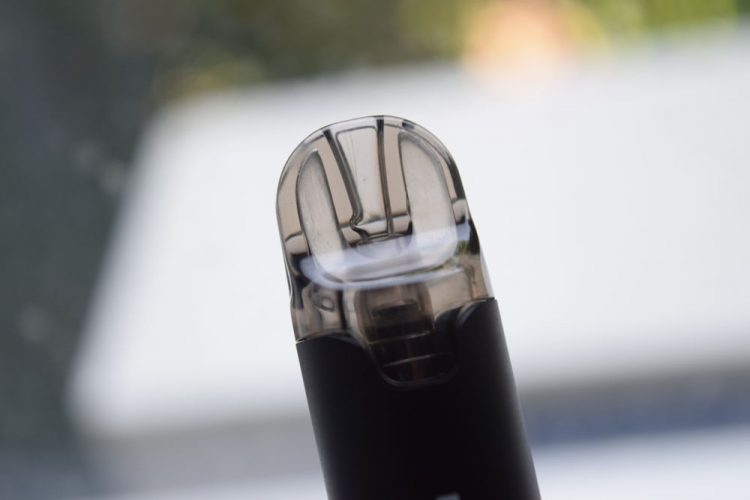 Battery Life and Performance
The More Pro may not be the most innovative pod system, but it does have one thing going for it, and it's a pretty important one – battery life. This is the first pod system I've used that has a battery capacity of 1,000mAh. Compared to the JUUL's measly 150mAh, or the industry standard of around 400mAh, this thing puts most other similar devices to shame. I don't know how Desire managed to cram such a large battery in a relatively small device, but I'm glad they did.
The power output varies between 3.4V and 4.2V, according to how much power is left in the battery, and there's an LED battery life indicator around the fire button which lights up in different colors when you vape, letting you know how much 'juice' you have left. Green means the battery life is above 70 percent, yellow means between 30 and 70 percent, and red tells you that the battery life is under 30 percent. When the red light blinks 10 times when you try to vape and the device ceases to work, it's time to recharge.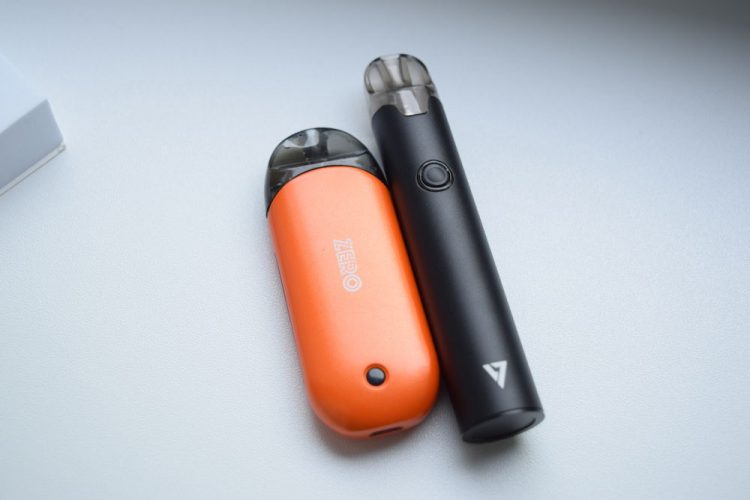 The Desire More Pro also comes with built-in protections against short circuits and overheating – which should never occur – meant primarily to give users some peace of mind.
Performance wise, the Desire More Pro works well, but it's nothing special. I enjoy using it, because the battery heats up the coil inside the pod much faster than the draw-activated battery of other pod systems, and the tiny airflow slot makes the draw very tight (which is how I like it), but other than that, it's pretty much your run of the mill vape pod.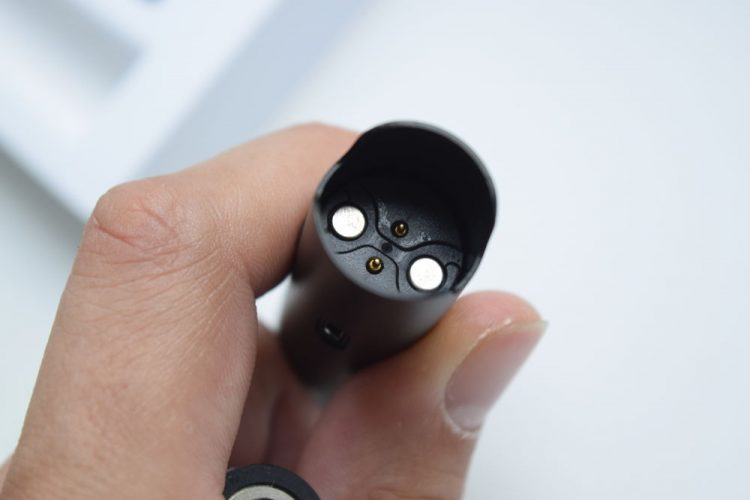 The Renove Zero, for example, features a lot of innovative functions, like multiple power levels, a pressure-based filling system, and rudimentary temperature control, which really set it apart from the plethora of other mod systems on the market, but the More Pro only has that large battery and the manual fire button going for it, and those can't really be called innovations.
But hey, if you're just looking for a simple-to-use vaping device that offers great battery life and still fits comfortably in you're pocket, the More Pro is definitely worth your consideration. It works well, it has a nice tight draw, and you can even pre-heat the coil inside the mod thanks to that handy fire button.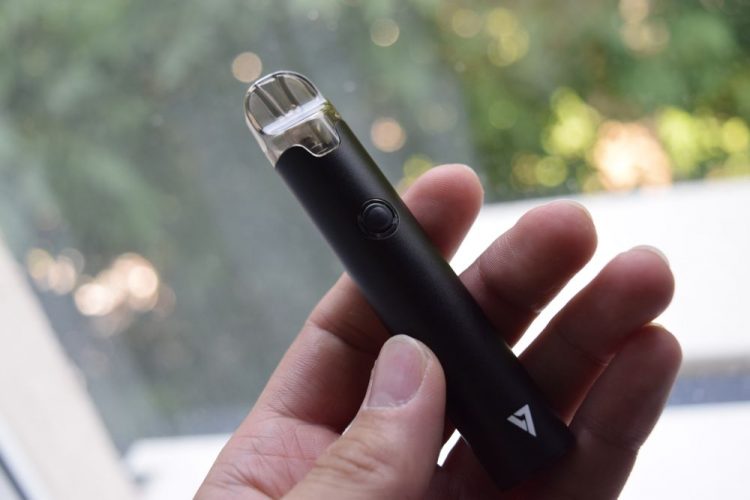 Conclusion
Even before reviewing the Mad Dog RDA V2, I had heard about Desire Designs, because most of their products were really innovative, either in terms of performance or aesthetics, but unfortunately the More Pro pod system doesn't really match the company's DNA. It's not that it's a bad device, it's just that it's, well, rather bland. It does what it's supposed to, but with so many other similar vaping devices to choose from these days, it needs to do more to earn some praise. That said, it's the company's first ever pod system, so I'm still hoping for something awesome in the future.