Vaporesso Osmall Pod Review
Predicting trends in the vaping industry is really tough these days; just when you thing we're done with simple pod systems and we're moving into slightly more advanced pod mods, some established manufacturer comes up with the cheapest, most simplistic pod system ever. That's pretty much the story of the Vaporesso Osmall, a rudimentary vape pod which follows the company's popular pod mod, the Vaporesso Target PM80. Let's check it out:
A Look at the Contents
I'm only going to touch on the packaging of the Osmall very briefly, because Vaporesso have already told me that the commercial version is going to be packaged differently. My review sample came in a small, blue cardboard box, with an outline of the device on the front, and a list of contents as well as technical specifications on the back. However, the commercial version will come in a different style packaging with a clear window design as in the photo below.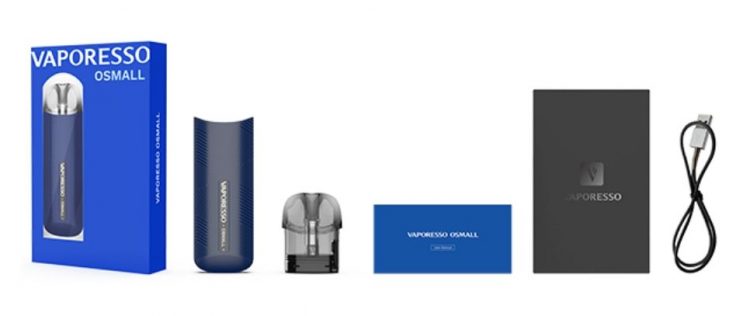 Inside the box, I received the Vaporesso Osmall pod system, a micro-USB cable for charging, a user manual and a warranty card. That's pretty much the standard offering for this sort of kit, although I do wish they would have included a spare refillable pod. One just isn't enough!
Design and Build Quality
I'm going to be very direct and tell you that the new Osmall isn't the most well-built pod system I've ever tried. It's not even close, but the good thing is that Vaporesso isn't trying to market it as such. It's made of plastic, has a very basic design, it doesn't innovate in any way, but it is really, really cheap. That's basically the main selling point, and looking at how things stand at the moment, with the world on the brink of recession and all, it just might prove to be a major success.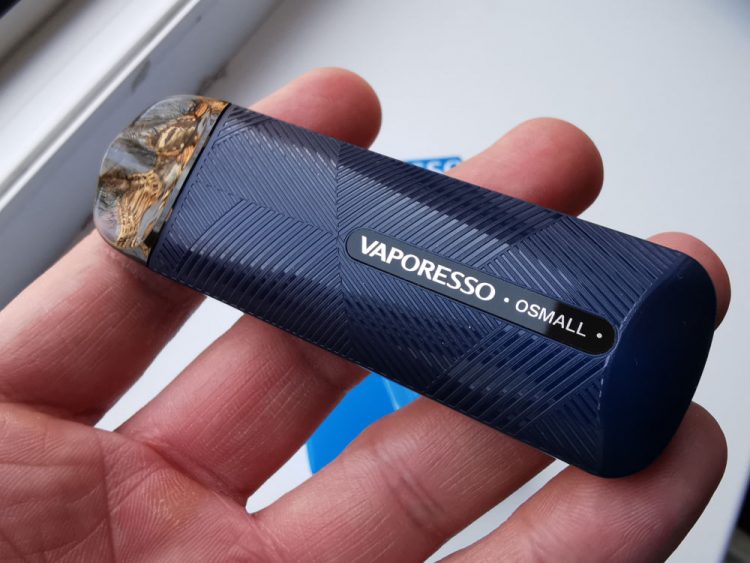 The Osmall measures 84mm x 26.5mm x 13.4mm, is made of a plastic material, and comes in a variety of colors. As you've probably already guessed, this pod system is not only compact but incredibly light as well. It's so light in fact it almost feels too cheap, which it actually is. The MSRP is $13.90 at the time of this writing, but I found online vape shops selling it for as low as $9.99. As far as vape kits go, this is about as cheap as they get, so if you're on a tight budget, this may be for you.
In terms of design elements, there isn't much going on. The Osmall is made of textured plastic, it features a small LED battery indicator, and a micro-USB charging port at the bottom. The refillable pods are pretty basic as well. They have an ergonomic design that makes them fit comfortable between your lips, are slightly tinted, and hold up to 2ml of e-liquid. They attach to the battery via magnets, and have a small, filling hole on the side.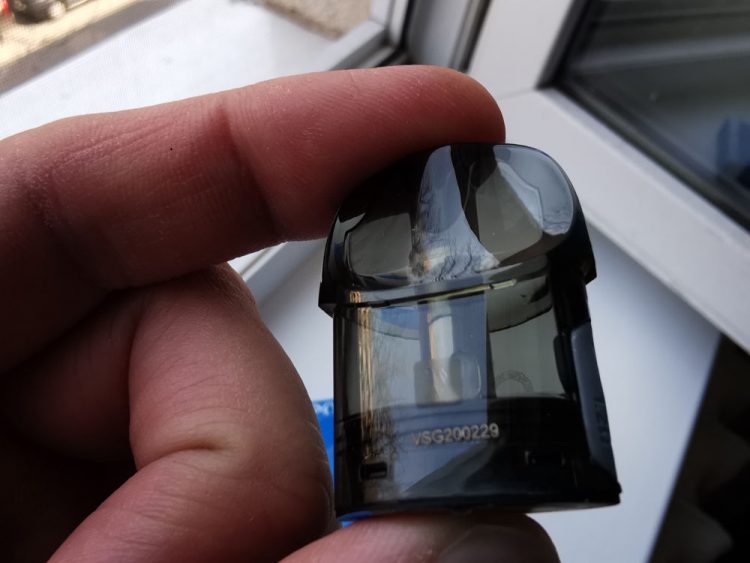 There really isn't a lot to talk about regarding the design of this device, It's very similar in shape to the Renova Zero and the Wismec Motiv 2, but it's much cheaper. It's a rudimentary vape pod that sort of takes us back to the early days of the pod systems, back when JUUL didn't have much competition at all.
Battery Life and Performance
While the Vaporesso Osmall may be reminiscent of the Renova Zero in terms of looks, when it comes to battery life, it doesn't hold a candle to that pod system. While the Renova had a built-in 600mAh battery, the Osmall battery only has a capacity of 350mAh, which is about what the industry average back in the day. Today, that battery capacity can be described as abysmal.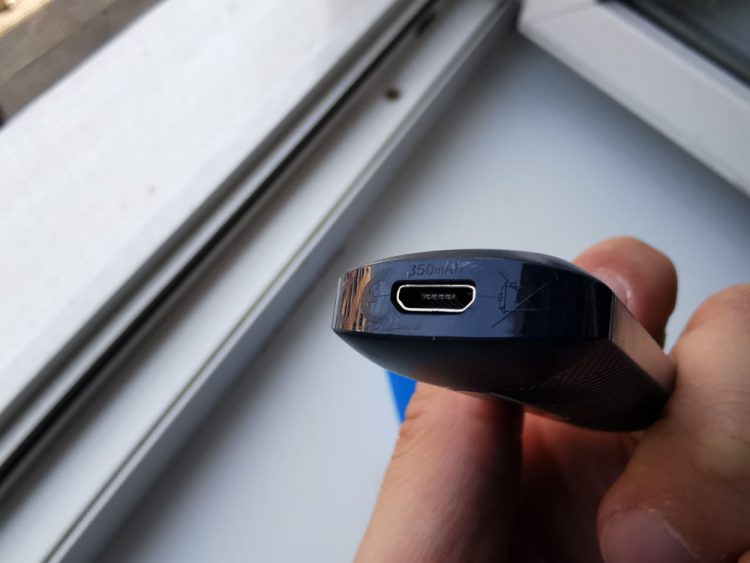 I guess the fact that the coil inside the Osmall refillable pod is rated at 1.2Ω can be considered a silver lining, as it doesn't require that much power, but you still shouldn't expect too much battery life from this device. It'll probably last you about 6-7 hours if you use it conservatively, but if you plan on hitting it constantly, you can go suck it dry in as little as 2 hours. Luckily, you can vape it while it is charging, so at least there is that.
Honestly, as cheap as the Osmall is, I recommend getting two of these things at least, just so you don't have to worry about battery life.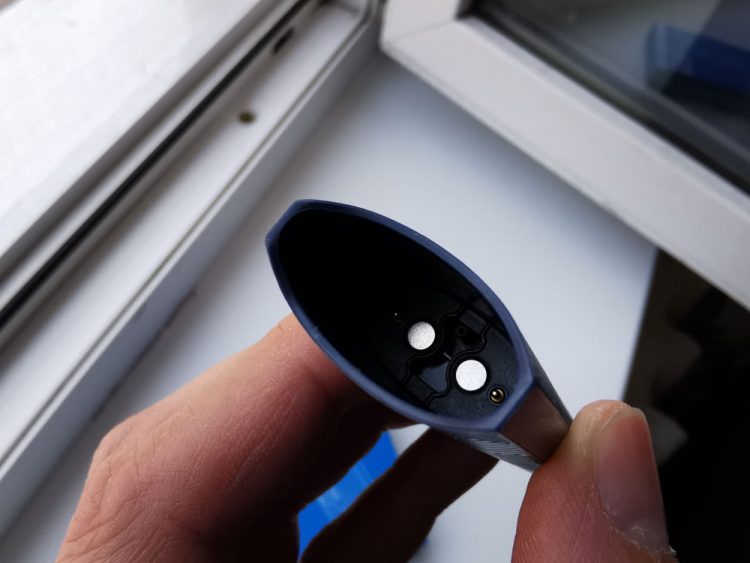 Having seen the build quality and the price of the Vaporesso Osmall, I really wasn't expecting a lot in terms of vaping experience. I've been around since the days of the early cigalikes, and I expected a performance along those lines, but this little thing  actually surprised me, in a good way. It actually delivers a pleasant mouth-to-lung (MTL) draw, and the flavor isn't bad either.
I don't know if it's the flax cotton that Vaporesso used for wicking in Osmall pods, but the vapor actually has a surprisingly pleasant flavor. I used one of may all time favorite tobacco juices, and it tasted a lot better than I expected. I still prefer the Renova Zero, overall, but for the price, the Osmall isn't bad at all.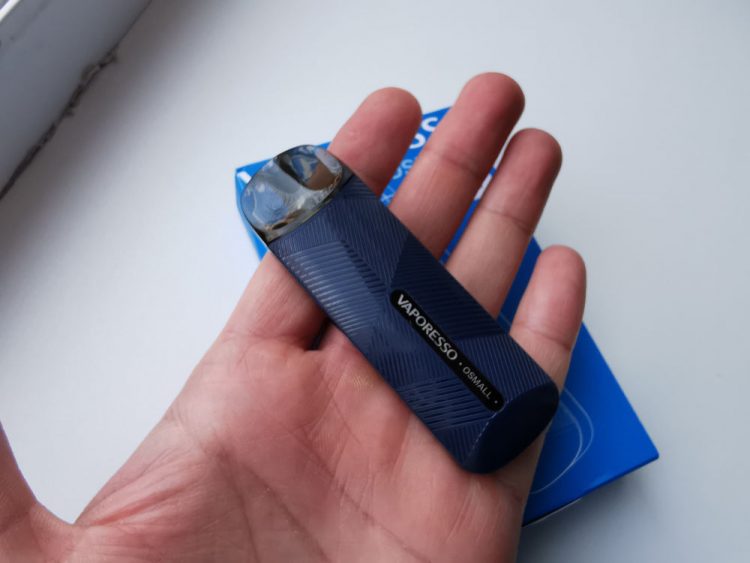 Now, you should really set your expectations for this device pretty low. After all, it's basically a generic pod system with refillable pods, automatic switch, no airflow adjustment, no variable wattage or voltage, and no display. It's about a simple a vaping device as you can buy, so keep that in mind.
Conclusion
The Vaporesso Osmall isn't the most advanced vaping device money can buy. In fact, it's quite the opposite. It's simple to use, extremely light on features, is made of plastic and doesn't offer much in terms of personalization. But it's really cheap, so if your on a tight budget and are looking for a cheap pod system that works well for MTL vaping, this should definitely be on your radar. Sure, it has a small battery capacity, but it's so cheap you can easily by a spare just to be sure.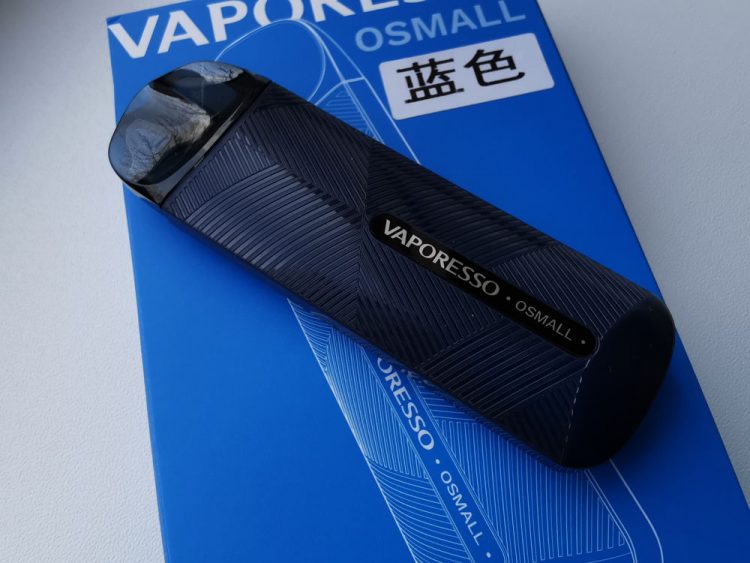 The Osmall pod system was sent to me directly by Vaporesso, for the purpose of this review.