Ever since they realized there was no stopping the rise of electronic cigarettes, tobacco giants have been trying to get their foot through the door, with the ultimate goal of one day taking control of this very lucrative market. Unfortunately, they are doing a great job so far.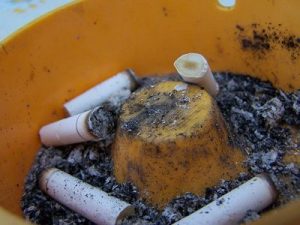 It all started in 2012, when Lorillard, the maker of Newport cigarettes, acquired blu electronic cigarettes, the leading brand in the United States. The historic deal opened the door for other tobacco companies to snatch up other e-cig brands with an attractive markup. While some tobacco companies decided to work on proprietary electronic cigarettes – like RJ Reynolds with its VUSE – most just bought established brands to get a firm foothold in the market and eliminate some competition in the process. Green Smoke was acquired by Altria, and Lorillard continued its chain of acquisitions with British brand SKICIG. This past week, to other tobacco companies entered the fray and bought two of Europe's leading e-cigarette companies.
Japan Tobacco reportedly bought all outstanding shares of Zandera Ltd., which now makes it the sole owner of the E-Lites brand. The terms of the deal were not disclosed, but considering E-Lites had managed to carve a very solid place for itself in the European market and that it reported over $27 million in revenue this past fiscal year, it's safe to say E-Lites sold for a few tens of millions. Pocket change for a giant like Japan Tobacco.
Philip Morris International also opted for a UK-based brand. They acquired Nicocigs Ltd., the maker of Nicolites, a small company by global standards, but one that, by recent reports, has a 27% market share of the British e-cigarette market. "This acquisition provides us with immediate access to, and a significant presence in, the growing U.K. e-vapor category," said Philip Morris's Europe regional president, Drago Azinovic.
Both Japan Tobacco and Philip Morris have been looking for opportunities to enter the e-cigarette market and catch up with their rivals for a while now, and apparently they both decided last week was just the right time. It may surprise a lot of people that they opted for two UK brands, especially with so many US-based e-cig companies ripe for the taking, but Europe is a much more familiar playing field for both cigarette makers. Plus, the UK e-cigarette market has seen phenomenal growth recently, with the number of vapers exceeding 2 million. And let's not forget, this is only the beginning. It wouldn't surprise anyone if tobacco companies started expanding their e-cig portfolio to other areas, especially after the FDA finalizes its regulation process. It's not like they are on a tight budget…
There are those who consider this kind of acquisitions of Big Tobacco as good news. After all, replacing harmful tobacco cigarettes is the ultimate goal, but let's not fool ourselves. These are the same companies that have been poisoning their huge client base for decades, I'm pretty sure their practices won't change overnight. They're just looking to take over large chunks of the market, use their well established supply chains and deep pockets to kill off remaining competition and ultimately split the sector between themselves. Then it's back to cashing in on low quality products – weak disposable cigalikes is my guess – and making sure people stay hooked. Business as usual.