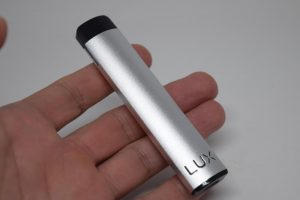 Another day, another pod system review; today we'll be taking a look at the Wellon Lux, a slick vape pen with a design clearly inspired by the insanely popular JUUL, but with a much bigger battery and...
Read More...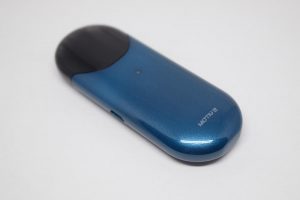 Pod systems may not be the most advanced vaping devices money can buy, but there is no denying their practicality and appeal, especially for beginners. And they are really popular, so it's no wonder that virtually every company in the business is coming out with its own pod system. Today we're...
Read More...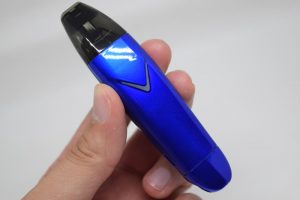 The Suorin Vagon is a pod system from the same company that brought us the massively popular Sourin Air. Who would have known that a credit card-shaped vaporizer would be so successful, right?...
Read More...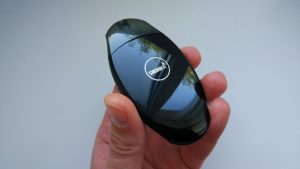 Last year, when I did the review of the Suorin Air, I had no idea that pod systems would become so popular so fast. Nowadays, virtually every company in the vaping industry has their own pod...
Read More...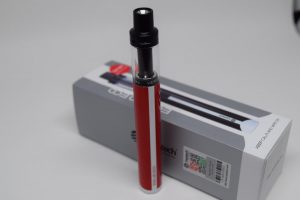 The Joyetech eGo AIO ECO is a simple all-in-one vaping system aimed at smokers looking to quit. It does a very good job of emulating the draw on a tobacco cigarette and it is optimized for high-nicotine or nicotine salt e-liquids to efficiently satisfy users' nicotine cravings. So if you or someone...
Read More...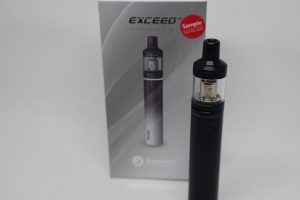 When it came out, the Joyetech eGo AIO was widely considered the best starter-level vaping device on the market, but that was nearly 2 years ago. That's a long time in this industry, and even though the eGo AIO remains very popular, Joyetech decided that it was time for a new and improved version...
Read More...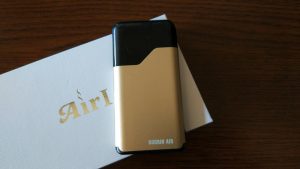 The Suorin Air is a stylish vape pod designed for beginners and smokers looking for an alternative. This all-in-one device is designed by Chinese company Goldreams Technology and allegedly manufactured by Foxconn, the world's largest contract electronics manufacturer, with clients like Apple,...
Read More...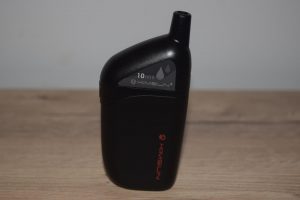 The Kimsun Air10 is an e-cigarette-type device aimed both at smokers looking for an alternative and intermediate vapers who want a small, portable vaporizer for vaping on the go. With most independent manufacturers these days racing to come out with more powerful and complex devices, it's easy to...
Read More...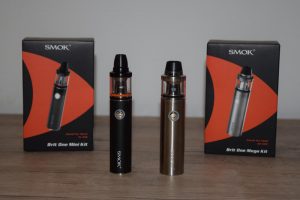 With the Tobacco Products Directive (TPD) now in full effect in the European Union, companies are scrambling to come out with products that abide by the new rules while still offering users a satisfying vaping experience. Chinese manufacturer SMOK is apparently trying to tick multiple boxes by...
Read More...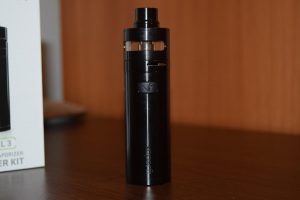 The VaporFi Rebel 3 is one of the most confusing vaping devices I have ever seen - it looks like a compact mechanical mod, but it's actually a beginner-friendly all-in-one device that comes with all the built-in protections of a regulated vaporizer. That's not a bad thing at all, in fact, it's this...
Read More...