A new study, believed to be the first to assess how complete flavor bans affect youth smoking habits, has found that banning flavored vapes in San Francisco doubled students' odds of smoking tobacco cigarettes.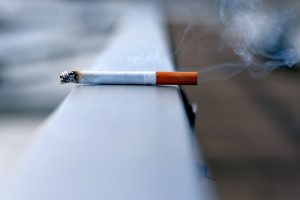 In 2018, when San Francisco voters overwhelmingly voted in support of a measure banning the sale of flavored tobacco products, including e-liquid flavors, many public health experts and organizations celebrated it as a positive outcome that would help keep kids safe. It's always about the kids in this business, in case you didn't know… However, no one actually bothered to measure what the impact of a flavor ban actually was in the areas where it was implemented. Well, no one except for a team of researchers who recently published their findings in the JAMA Pediatrics journal.
Published on May 24th, the study from Yale's School of Public Health (YSPH) concluded that the measure voted three years ago in San Francisco may have had an opposite effect to the one claimed by legislators in order to get voters to the booths. Instead of curbing teen smoking, the flavor ban seems to have doubled high school students' odds of smoking conventional cigarettes.
Researchers led by Abigail Friedman, assistant professor of health policy at YSPH, used data on San Francisco's high school students under 18 from the Youth Risk Behavior Surveillance System's 2011-2019 school district surveys. Analyzing smoking preferences on a year-by-year basis, they noticed that prior to the flavor ban, 30-day smoking rates in the East Coast metropolis were declining and similar to other school districts. However, after the ban was fully implemented in 2019, the smoking rates among students shot up.
Considering that e-cigarettes had been the most popular tobacco product among U.S. youths since at least 2014, it made sense that many high school students simply got their nicotine fix in a more lethal fashion instead of simply quitting the highly addictive substance altogether, as legislators claimed they would.
"Think about youth preferences: some kids who vape choose e-cigarettes over combustible tobacco products because of the flavors," Abigail Friedman said. "For these individuals as well as would-be vapers with similar preferences, banning flavors may remove their primary motivation for choosing vaping over smoking, pushing some of them back toward conventional cigarettes."
Even if these students started using nicotine via e-cigarettes, simply banning flavors without making tobacco cigarettes harder to access is only making things worse. Instead of solving a problem, the flavor ban seems to have created a bigger one, which could turn into a public health crisis.
"These findings suggest a need for caution," the study's main author said. "While neither smoking cigarettes nor vaping nicotine are safe per se, the bulk of current evidence indicates substantially greater harms from smoking, which is responsible for nearly one in five adult deaths annually. Even if it is well-intentioned, a law that increases youth smoking could pose a threat to public health."
Friedman acknowledged that her research does have some limitations, such as the short period since the implementation of the ban (two years) – the effects could change in the future – and the fact that it only applies to San Francisco, as similar laws could have different effects in other places. Still, with other states mulling similar flavor bans, the author warns legislators to be careful not to push youths to smoking tobacco.
As an alternative to the ban on flavors, Abigail Friedman suggests restricting all tobacco product sales to adult-only retailers, which would limit youths exposure to them at convenience stores and gas stations. Sadly, that sounds virtually impossible, considering the symbiotic relationship between Big Tobacco and convenience stores and gas stations. The pushback from both sides would be enormous.
While this is only the first study of its kind, it paints a very worrying picture of a not-so-distant future where vaping is rendered obsolete by flawed legislation and the kids law-makers claim they are trying to protect are pushed to smoking tobacco. Unfortunately, at this point, I don't see what can be done to stop this from happening.
Photo: Andres Siimon/Unsplash