Wotofo Manik Mini Review
Wotofo has been putting out products faster than ever before, with a clear emphasis on the highly lucrative pod system and pod mod markets, while also going forward with its atomizer and coil solution divisions. The latest device launched by the popular manufacturer is a compact vape pod called the Manik Mini. It's one of the most stylish devices I've tested this year, and promises to deliver excellent flavor. Let's check it out:
Manik Mini Specifications
Dimensions: 92 mm x 28 mm x 16 mm
Weight: 64g
Material: zinc alloy, leatherette
Battery: 1000 mAh (non-removable)
Wattage range: 1W – 30W
Voltage range: 0.5-4.0V
Resistance: 0.6Ω – 3.0Ω
E-liquid capacity: 3 ml
Manik Mini Packaging and Presentation
The new Manik Mini pod system comes in the same style packaging we've gotten used to seeing from Wotofo and sister brand OFRF – a green and black cardboard box with a clear plastic cover offering a clear view of the device inside. On the back, we have the usual warnings and contact information for the manufacturer. The list of contents is listed on the side of the packaging.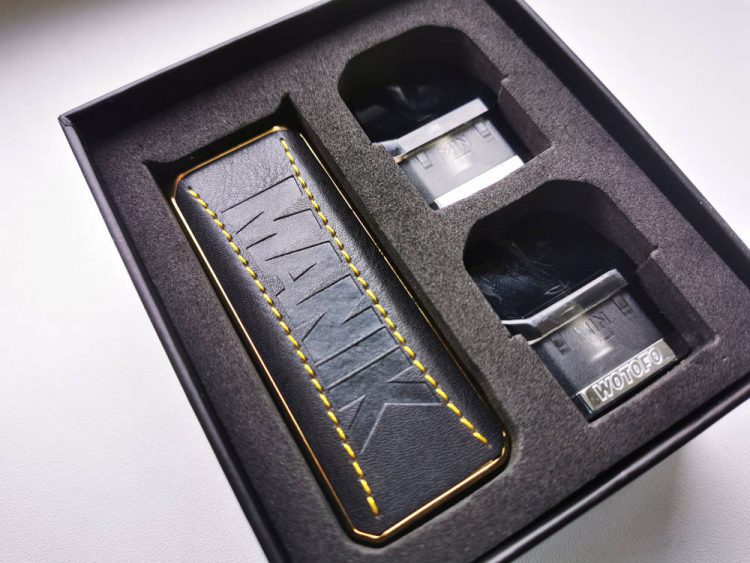 Inside the small, square box, we have the Manik Mini battery unit, two refillable pods, as well as a micro-USB charging cable, and a user manual. I was glad to see a spare pod included in this kit, especially since they have non-removable coils, but I was surprised to see that Wotofo hasn't made the switch to USB Type-C yet. It's not a deal breaker, but most other manufacturers have implemented the new standard for more than a year now.
Manik Mini Design and Build Quality
The Manik pod mod I reviewed last year was a nice enough device, but I can't really say I was blown away by the design and build quality. It felt solid and durable, but the leatherette felt fake to the touch, and the shape wasn't the most inspired. Luckily, the Manik Mini is a big improvement in those regards.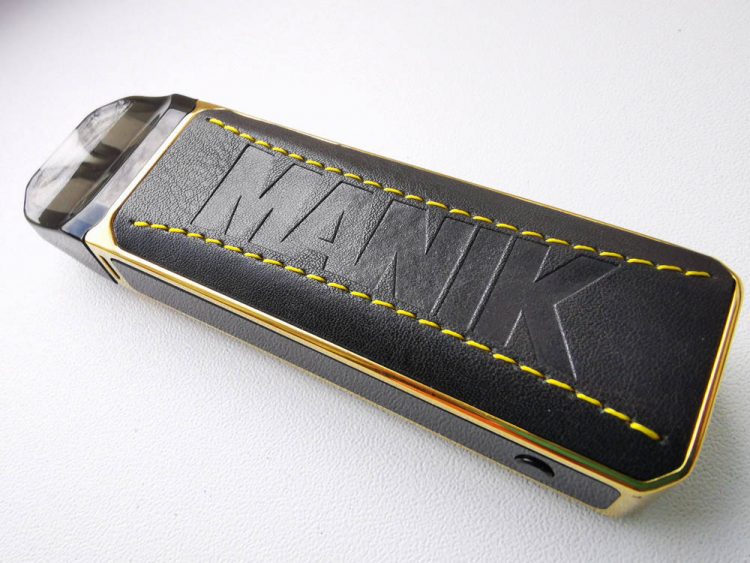 Sticking to the classic pen-style design, Wotofo managed to create one of the most elegant and eye-catching pod systems I have ever had the pleasure of testing. Granted, the black and gold combination really gave the device a touch of class, and I fully recommend you go for this option as well, if it's available.
Wotofo offers the Manik Mini in a variety of color combinations, and several textures. Some have that fake leatherette we saw on the Manik Pod mod, while others, including the black and gold, have a much nicer fake leather finish that looks and feels so much better. The leather panels are stitched and embossed with the Manik and Wotofo logos.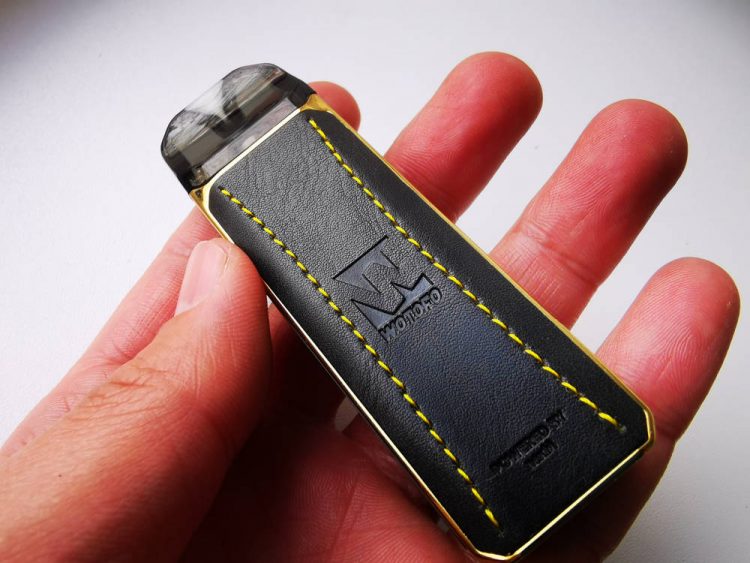 At the top end of the battery unit we have the pod connection, which features gold plated connectors, a pair of magnets and a protruding automatic draw switch. Interestingly, the pods don't just rely on magnets to remain in place, as the port is on the tight side, so you have to push the pods in all the way.
On one of the narrow sides of the battery unit, we have a discrete OLED display. It's really nicely implemented, with the only way to distinguish the screen from the opposite side being the presence of a small, round button. Although the screen is black and white, and rather small, it's still nice to have any kind of display on a vape pod. It's also much brighter than the screens of more advanced vape mods I've reviewed over the years.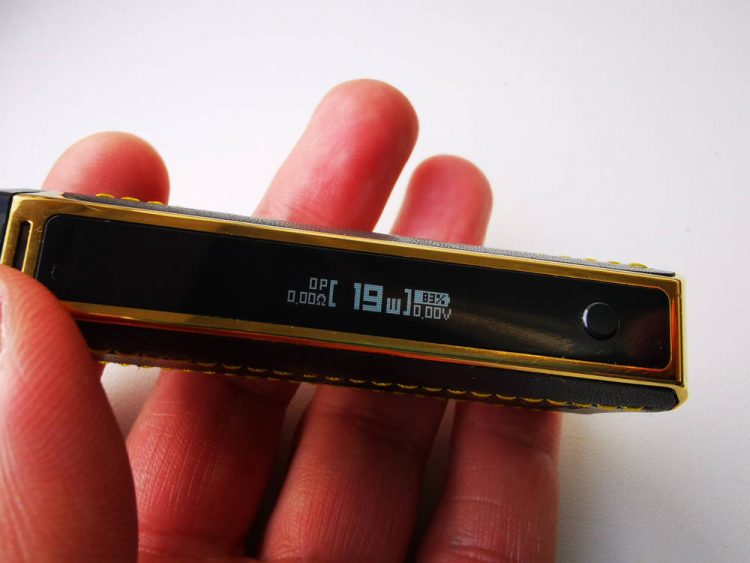 The Manik Mini is one of the few pod systems that features variable wattage, and that small button I mentioned, next to the display, is how you lower or increase the power output. It's a simple yet effective system. All you have to do is press it five times rapidly to turn on the device, and then press it again three times consecutively, until the wattage symbol starts to blink. Now, every press of the button increases the output by 1W. When you hit the maximum of 30W and press the button again, it round-robins to 1W. When you reach the desired wattage, just don't press the button and the value will lock in about five seconds.
On the bottom of the Manik Mini pod system, we have an outdated micro-USB port for charging, as well as a tiny venting hole, in case the battery malfunctions.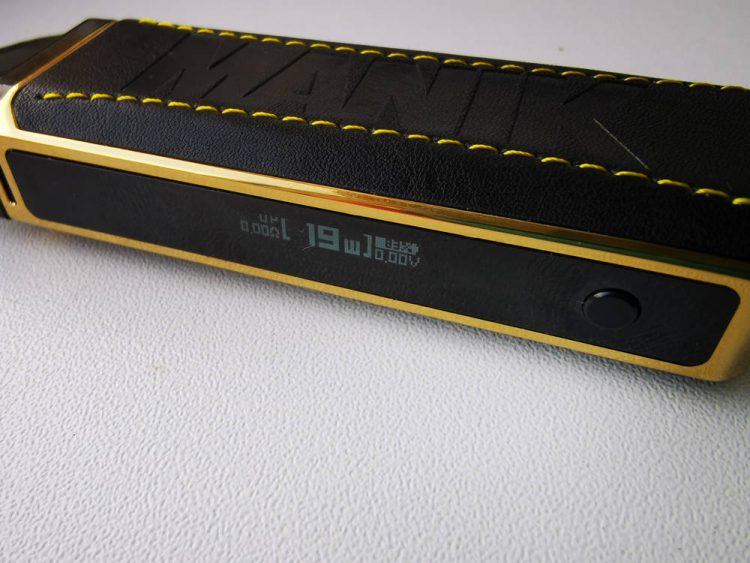 Although replaceable coil-heads have largely replaced disposable pods, Wotofo decided to go with the latter, and I think it makes sense. While replaceable coil-heads may be a plus for advanced vapers, casual users and fresh ex-smokers are more interested in convenience. They don't want to get their hands dirty and don't mind spending a little extra on new pods. Let's face it, there are people out there who would rather pay extra for prefilled pods than refill their own, so there is definitely a market for convenience, believe me.
The Manik Mini pods hold up to 3ml of e-liquid, they are tinted, but not to the point where you can't see the juice level inside. To refill the pods, simply, pull out the rubber plug on the side, and insert the tip of the juice bottle inside. Interestingly, this pod system has a waterproof, so even if liquid were to leak out of the pod, it wouldn't do any damage to the device.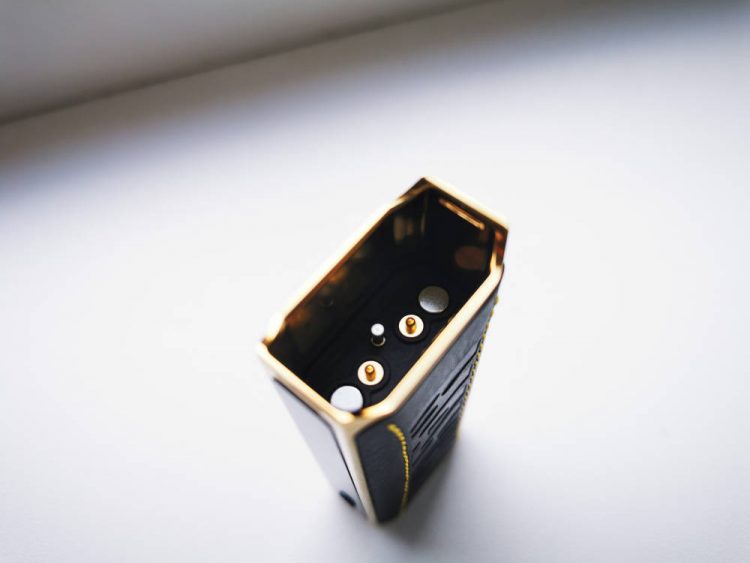 Both included pods come with 0.6Ω resistance coils, but don't let that fool you, they are not identical. One has a Wotofo proprietary nexM mesh coil, while the other has a simple round wire, with a smaller inner diameter. They also have different recommended wattage ranges, and the round wire pod provides a slightly more restricted draw.
Manik Mini Battery Life and Performance
The Wotofo Manik Mini has a built-in battery rated at 1,000mAh, which is pretty impressive for such a compact device. That puts it in the same category with the SMOK Nfix-Mate , Lost Vape Lyra or the larger Vapefly Jester.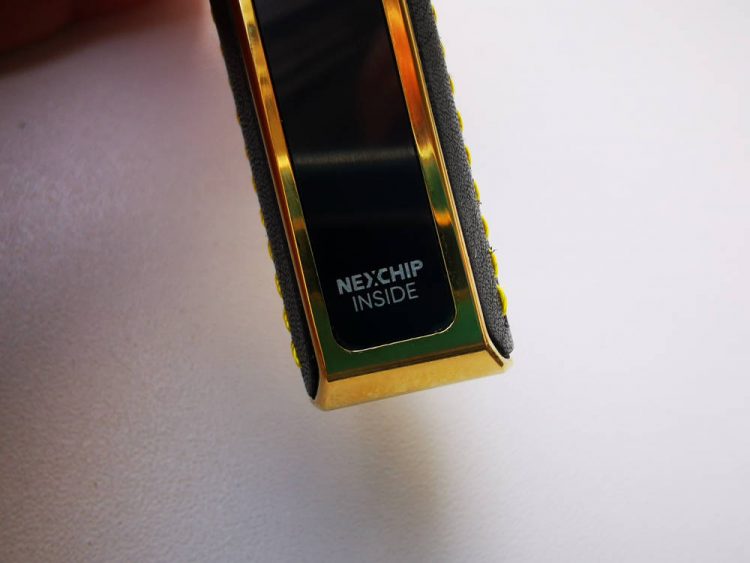 Because this is a variable wattage device, your battery life will vary on the set power output and how much you use the device. One thing to be aware of is that the Manik Mini is not a constant output device, meaning the power will drop as the battery voltage goes down. That only become noticeable when the battery life indicator drops under 30%, but it's something to keep in mind. So don't expect to get the same power intensity on a full battery as you do on a nearly depleted one, even if you have the same wattage set.
As I mentioned in the beginning, this pod system has an outdated micro-USB port, but it does have fast charging, so expect to go from a fully depleted battery to a completely charged one in about an hour. You also get vape-while charging, so you can use the Manik Mini while it is charging.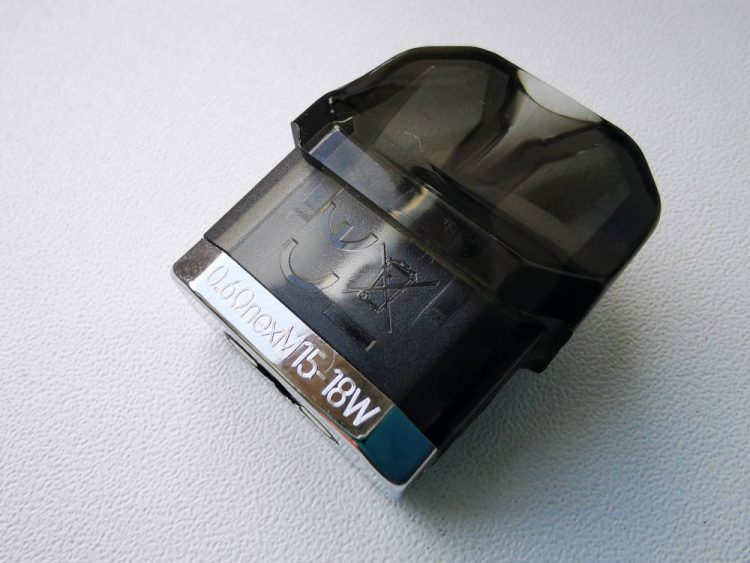 While the stylish look of the Manik Mini made a great first impression on me, it was the performance that ultimately sold me on it. This may be just a "rudimentary" pod system, but if you didn't know, if you were blindfolded and just vaped on it, you'd think it was a much more advanced device. That's mainly due to Wotofo's excellent coils, but still, it's an impressive achievement.
The 0.6Ω nexM pod (15W – 18W) is what you'll probably use most out of the two included pods, simply because the mesh coil inside puts out slightly better flavor, but the round wire pod (18W – 22W) does have a slightly smaller inner diameter, which makes it more suitable for MTL. They are both great options, though, and at the end of the day it's just a matter of personal taste.
In terms of draw, the Wotofo Manik Mini is a middle-of-the-road type of product, meaning it's not airy enough to be a true direct-lung draw, nor is it tight enough for a proper mouth-to-lung. It's somewhere in between, so if you prefer a tighter DL or a looser MTL, you'll be satisfied.
As a fan of MTL vaping, I can tell you that the Manik Mini is decent. It's not the best MTL pod option available, but it's good enough, and the excellent flavor puts it above many of its competitors. An airflow control systems would have definitely helped things a lot in this regard, but Wotofo apparently didn't deem it necessary.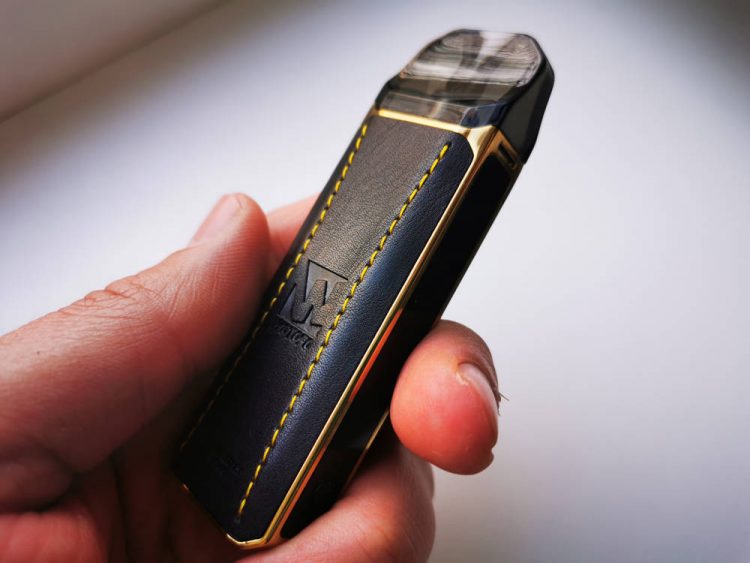 Conclusion
I wasn't expecting too much out of the Wotofo Manik Mini, but it turned out to be a very nice surprise. The design and build quality are the best I've seen from Wotofo so far, but there is more to this little thing than looks. It has adjustable power output, some of the best coils on the market, as well as decent battery life, waterproof pod connection, and even a stylish display.
Is the Manik Mini perfect? Of course not, the disposable pod system won't appeal to everyone, there is no airflow control option, and it lacks constant output. But, for me, the excellent flavor, stylish design and great build quality outweigh its shortcomings.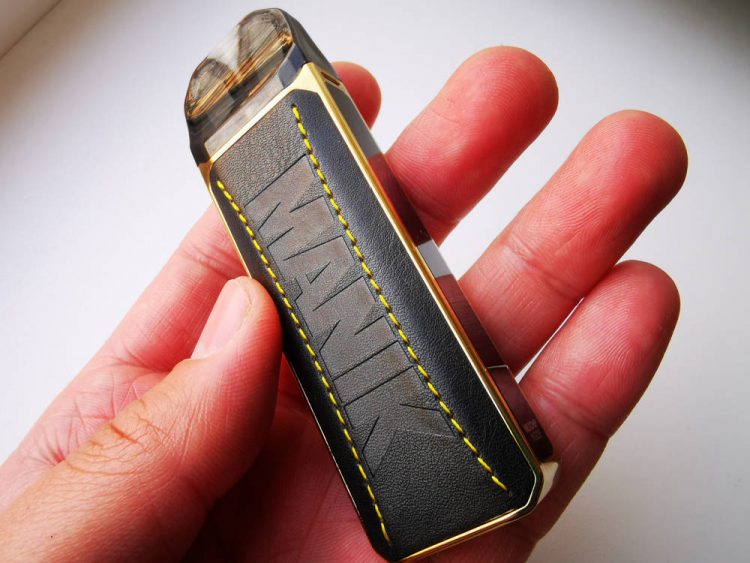 The Wotofo Manik Mini was sent to me directly by Wotofo, for the purpose of this review.
Pros
compact
stylish, eye-catching design
quality leatherette finish
inspired black & gold combination
adjustable wattage
excellent flavor
Cons
no airflow control
no constant power output
outdated micro-USB port