Wotofo Manik Pod Mod Review
Pod mods are where it's at in the vaping industry these days, so it's not surprising to see companies getting in on the action. The last major manufacturer to do so is Chinese brand Wotofo, which recently released the Manik, a sleek pod mod powered by an external 18650 and the company's proprietary 'nexCHIP'. Let's check it out and see if it even has a chance to compete against the "big boys" in this sector:
Wotofo Manik Packaging and Presentation
The new Wotofo Manik comes in a rectangular cardboard box with a see-through plastic cover that offers a clear view of the device inside. On the back of the box we have more branding, as well as a list of contents, and the usual age restrictions and nicotine warnings. On the side of the box, we also have the four types of Wotofo coil-heads compatible with this device, of which only two are included.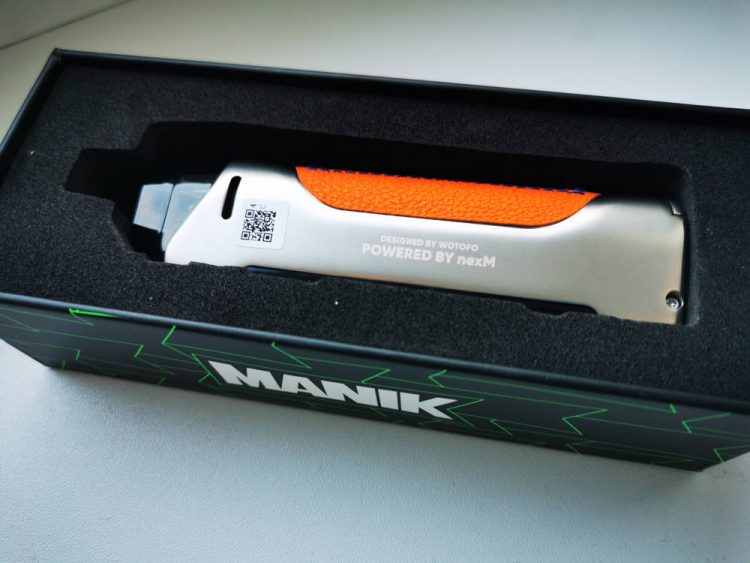 Before we move on to the contents of this kit, I just want to warn you about the packaging for this product. Try as I might, I just could not remove the plastic cover without slicing open one of its corners. It was on so tight that it wouldn't even budge, no matter how hard I tried. It's definitely not a deal breaker, just know that there's no special way to take it off, it's just on super tight.
Inside the box, we have the Manik pod pod sitting snug in a Styrofoam holder and underneath that we also have an extra coil-head, a micro-USB charger, a user manual and a small card with instructions on how to remove the refillable pod and put it back on.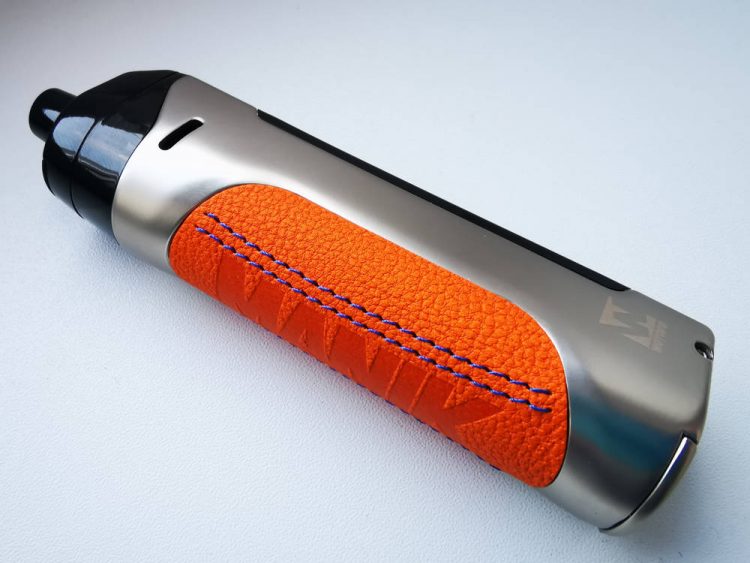 Wotofo Manik Design and Build Quality
If you're familiar with the Vaporesso Target PM80 SE, or even the original PM80 pod mod, I think you'll agree that Wotofo's first pod mod ever looks very similar. That isn't very shocking, as most pod mods these days look about the same, with only minor aesthetic differences. That's the way things go in this business. Whenever someone comes up with a popular design, everyone just follows in the same footsteps, it's been that way since the old cigalikes days.
The Manik pod mod measures 126mm x 33mm x 27mm, is made primarily of zinc alloy, and comes in a variety of color combinations and finishes. For this review, I received a brushed stainless steel one with an orange leather-imitation section, but you can also get it in a glossy gunmetal with black leather and red stitching, for example.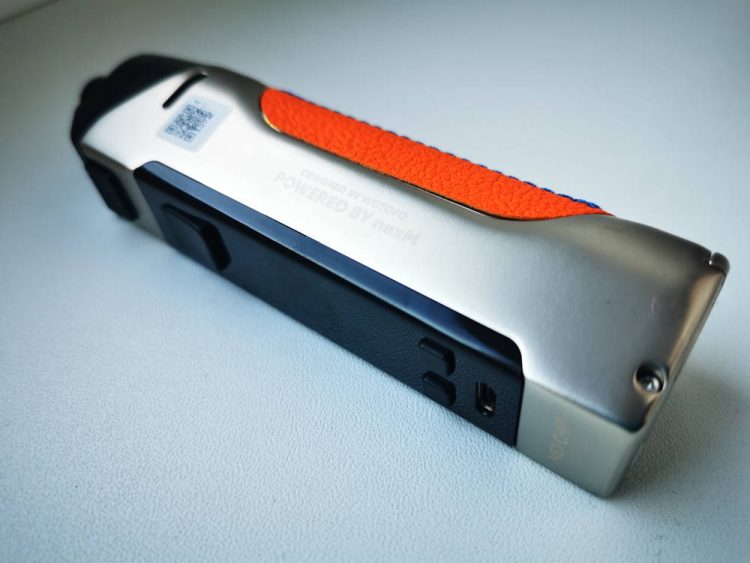 Starting at the top, we have a tinted plastic pod, with a non-removable drip-tip, and a clever locking mechanism. This is one of the few top mods I've seen that doesn't rely on magnets to keep the refillable pod in place. Instead, it uses this tab that you press when you want to disconnect the pod, and that automatically locks in when you put it back on. It's a nice system. and one that feels a lot stronger than magnets. You can drop this thing and the pod will not come off.
The pod holds up to 4.5ml of e-liquid and features a top fill port, which I consider a big plus over the competition. Top fill means one less leaking risk to worry about, so well done, Wotofo! The fill port is huge, and features a rubber plug that does a good job of sealing it off.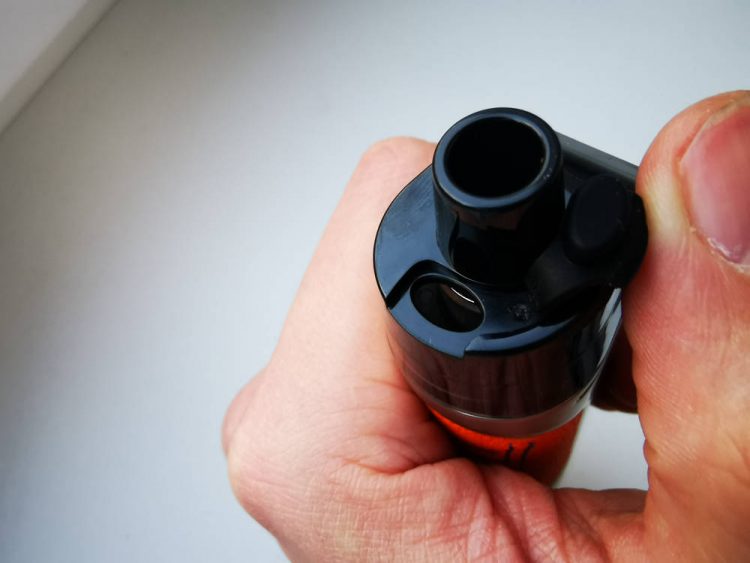 The Manik pods work with replaceable coils that have to be inserted from the bottom. The included pod comes with a coil-head pre-installed, but swapping it out for another is a piece of cake. And luckily, you'll have plenty of coil-heads to experiment with, as not only does the Mink pod mod work with four different Wotofo coil-heads, it's also compatible with Vaporesso GTX and VooPoo PnP coil-heads as well.
If anything could give the Wotofo Manik an edge over its fierce competition it's definitely this coil-head compatibility. Devices like the VooPoo Vinci and Vaporesso Luxe PM40 are among the most popular pod mods on the market these days, and that's primarily because of the coil-heads they work with. The Manik allows you to use both companies' coil-head ranges, both of which are huge.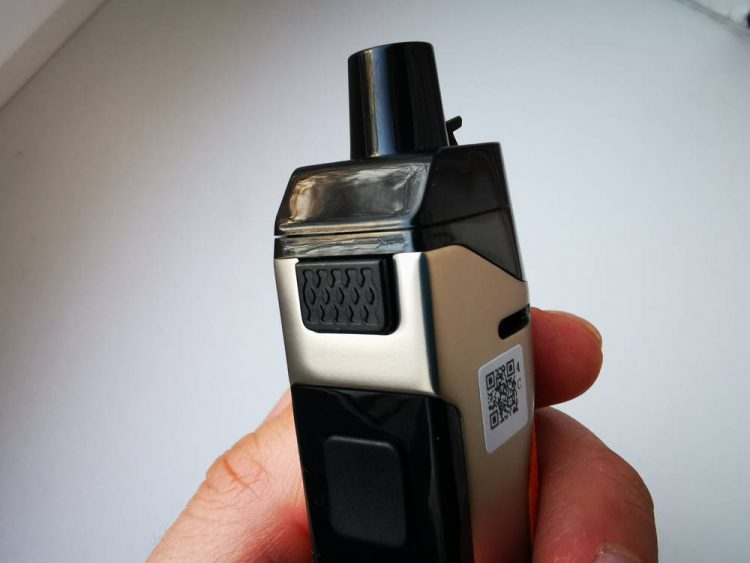 The pod mod itself has that classic, elongated shape we've seen on devices like the OXVA Origin X or the SMOK PM80 Pro, a fairly common button layout, with the fire button located near the top, and the two power adjustment buttons located at the bottom, right above the micro-USB charging port. The 0.96″ color display takes up the space between the power button and the other two buttons; it has a nice layout, the colors are vibrant, but it could be just a bit brighter. Next time, Wotofo, maybe go for a clear protective cover instead of a tinted one.
Opposite the control panel, we have the most visible feature of the Manik, a decorative panel inspired by those of GeekVape Aegis mods or VooPoo Drag X/S pod mods. Unfortunately, the quality of the material isn't quite as high that of the leatherette we've seen on those devices. It doesn't really feel like leather, in fact the texture feels more like that of a rubber basketball. Still, it's a nice touch, so I'm not gonna bash it too hard.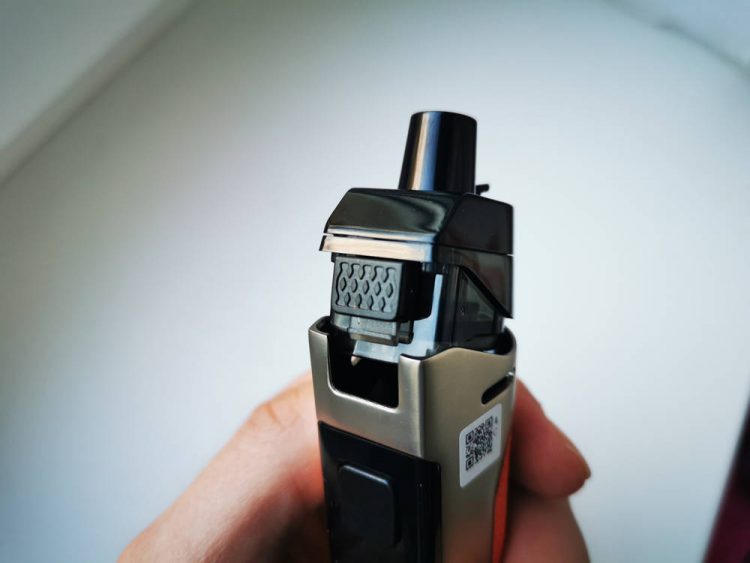 On the bottom, the Wotofo Manik has a hinged battery door. The battery compartment features clear polarity markings, and the battery door closes off tightly and doesn't wobble at all.
Wotofo Manik Battery Life
The new Manik pod mod works with a single 18650 battery (no included), allowing to adjust the power between 5W and 80W. Because this is an external battery device, with variable wattage, estimating battery life is a useless endeavor. There are too many factors to account for, like the type and capacity of the battery, the power output set on the mod, and how much you vape.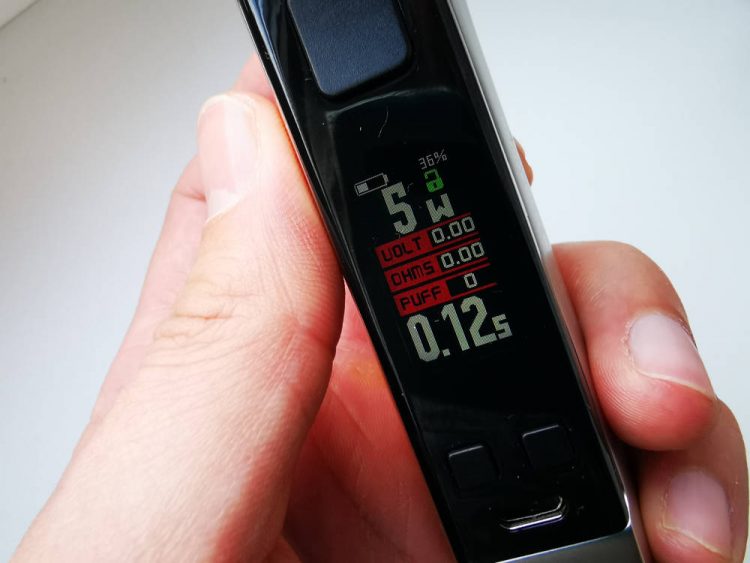 One thing is for sure, though, like any external battery device, the Manik offers the best battery life possible. That's because you never have to wait for it to charge, like you do integrated battery mods. You can simply carry a spare battery with you, and just pop it in whenever the other one dies.
Just when I though we had finally moved on to Type-C charging for good, Wotofo decided to show us all that micro-USB is not dead yet. It's not a huge con, but with the vast majority of manufacturers having made the leap to USB Type-C, using an older standard is hard to explain, in my opinion.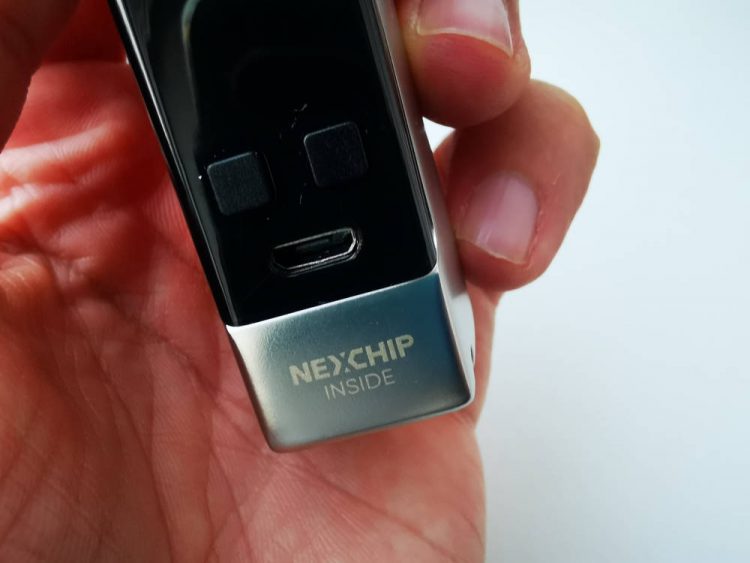 How Does the Wotofo Manik Vape?
The new Manik pod mod comes with two types of mech-coil heads, the Wotofo D14 A1 conical mesh coil, and the D15 clapton mesh coil, both rated at 0.20Ω. Wotofo also offers the D11 net-style mesh coil and the A1 nexM mesh coil, which they were kind enough to send me, for testing purposes. They are also rated at 0.20Ω, but have different recommended wattage ranges.
I could just tell you how each of these coils vapes completely differently and which one I liked best, but to be completely honest, I didn't really feel any significant difference between them. That's not a bad thing, by any means, I think all four types are great mesh coil-heads, I just don't by into this "different types of mesh" marketing stuff. I used the clapton mesh the most, so I'm gonna stick with that as my favorite, but the other three coil-heads are just as good, believe me.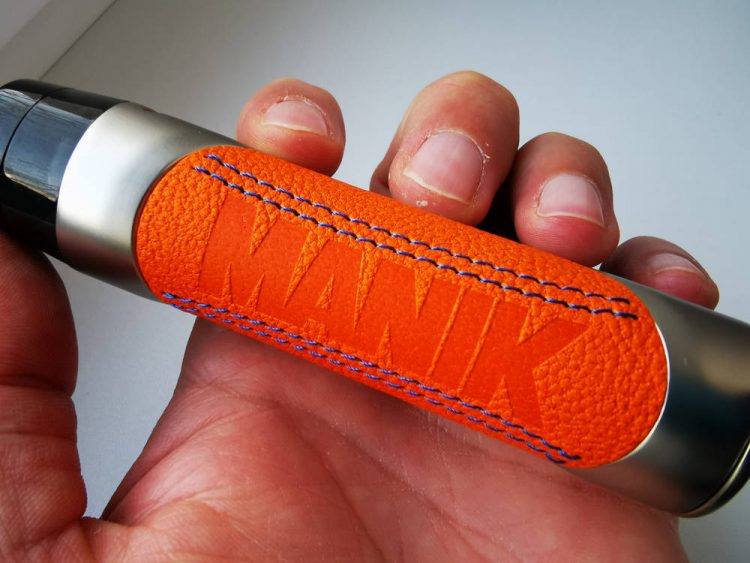 Now, about the vaping experience itself. If you buy the Wotofo Manik for direct lung/lung inhale vaping (which you should), you're going to love it. The flavor you get from these mesh coil-heads is amazing, and vapor production is impressive for a pod mod as well. However, know that this is a very airy vape, so if you're looking for a more restricted draw, you're not going to find it here.
And that leads me to my biggest criticism for the Wotofo Manik pod mod – the lack of airflow adjustment. This may not be a vaping device designed for MTL (mouth-to-lung) vaping, but even as a pure DL experience, it would have benefitted from airflow adjustment. Some of us prefer a looser draw, while others like it a bit more restricted, but without a way to adjust the airflow, there is no way to cater to a broader category of vapers.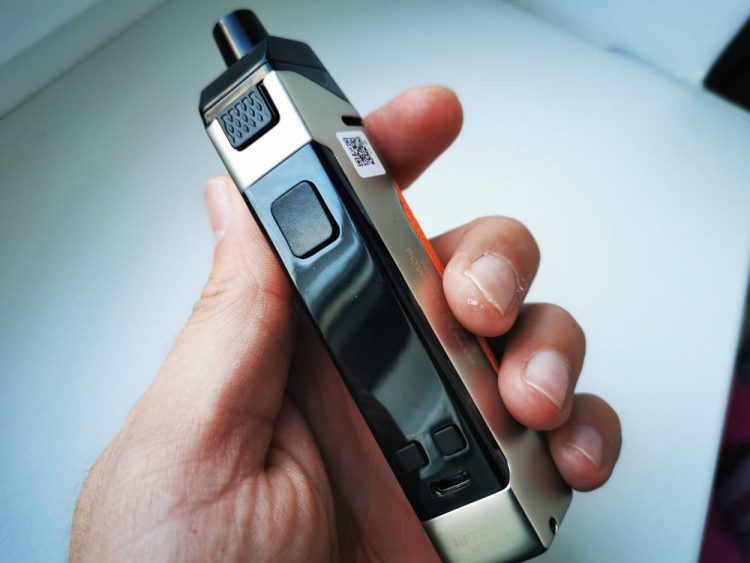 But apart from the lack of airflow adjustment options, I don't really have anything negative to report from my experience using the Manik. It's a solid pod mod, it fires instantly, the power ramp-up is right up there with the best pod mods I've tried, and I've encountered no weird errors. It does what it's supposed to do.
Conclusion
The Manik is Wotofo's first pod mod ever, and while it's not perfect by any means, it is a very big first step in the right direction. The design is nothing to write home about, as it's basically the same general shape we've seen on many other pod mods, but the performance it delivers is solid. That, coupled with the advertised compatibility with GTX and PnP coil-heads from its biggest competitors, could just give the Manik an edge in this cutthroat market.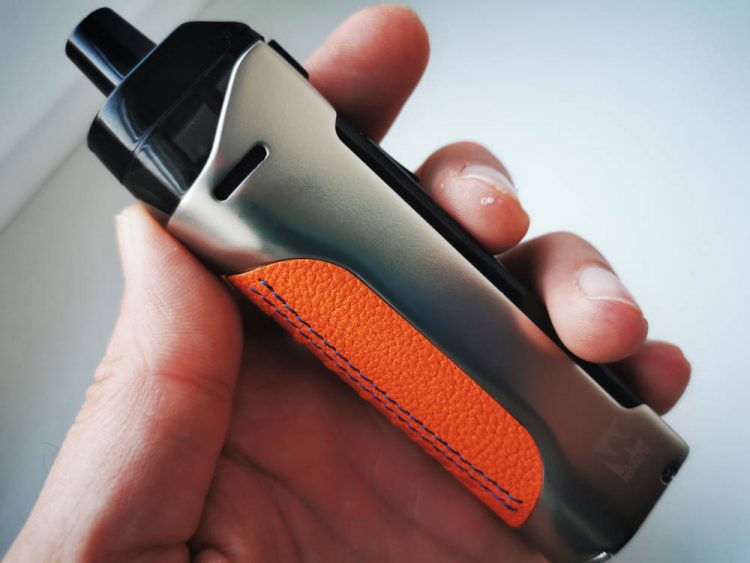 The Wotofo Manik pod mod was sent to me directly by Wotofo, for the purpose of this review.
Pros
GTX and PnP coil-head compatibility
external battery compatibility
innovative pod locking system
decent build quality
Cons
no airflow control
annoying packaging
outdated micro-USB port