Late last month, Japan Tobacco Inc. (JTI) has announced the upcoming acquisition of US-based e-cigarette company Logic as a significant step in becoming a global leader in the fast-growing electronic cigarette market.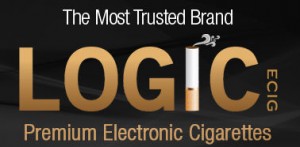 The terms of the deal were no disclosed in the initial announcement, but judging by previous acquisitions of major e-cigarette brands by tobacco companies, we're probably talking about a sum upwards of $100 million. Japan Tobacco expects to complete the deal in the third quarter of this year, following regulatory approval, and has announced plans to retain Logic's management team in order to benefit from their extensive knowledge and experience of the US e-cigarette market.
"With the Logic brand and its strong portfolio of products, the JT Group has a sizable participation in the largest and fast-growing U.S. e-cigarette market," said Masamichi Terabatake, Japan Tobacco International's executive vice president. "Logic's well established presence in the U.S., in addition to our acquisition of E-Lites in the UK, further underpins our global ambitions to become the leader in emerging products."
Eli Alelov Logic's co-founder and CEO declared himself just as thrilled about the deal: "With the backing of JT Group's global resources, we believe Logic is uniquely positioned to accelerate its growth in the U.S. market and further enhance its product offering." If Blu's exponential growth after the company's acquisition by Lorillard is anything to go by, Logic does indeed stand to become an even bigger player in the US e-cigarette sector.
This is the third acquisition of a major electronic cigarette brand by a big tobacco company in the last few years. It all started in 2012, when Lorillard bought Blu E-cigs for $154 million, and continued with the acquisition of Green Smoke by tobacco giant Altria, in 2013.  As things stand right now, NJOY and V2 Cigs are the only large e-cigarette brands that remain independent from Big Tobacco.
I remember laughing at vaping opponents' argument that electronic cigarettes are controlled by tobacco companies, but it's sadly becoming a reality. According to data released by Wells Fargo, the three aforementioned e-cigarette brands account for an estimated $1.5 billion of the $3 billion e-cigarette market. If you include proprietary brands like Reynolds' VUSE or Altria's MarkTen, Big Tobacco already controls over half the US electronic cigarette sector.
via CSD