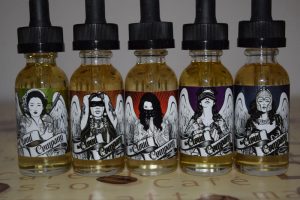 The Cloud Company is a premium MAX VG juice line from Suicide Bunny, one of the most popular and controversial brands in the e-liquid industry. Following the massive success of their previous two juice lines - Suicide Bunny and King's Crown - head mixologist Pip Gresham decided a new collection...
Read More...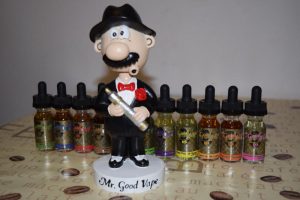 Hailing out of Murietta, California, Mr. Good Vape is an e-liquid company that specializes in dessert and fruity vapes. With an impressive collection numbering no less than 12 flavors - above average for premium e-liquid brands - Mr. Good Vape offers such a large array of funky taste combinations...
Read More...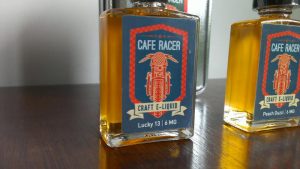 Cafe Racer is a new craft e-liquid company hailing from Encinitas, California. They have only a couple of flavors available right now, but they are among the most intriguing vapes I've ever tried so I figured that makes them worthy of a short review. Interestingly enough, the founder of Cafe...
Read More...
Liquid State is a US-based ejuice company that's only been around for six moths or so, but already has everyone talking about its flavors. True to its motto - Vape Your State - the Liquid State line features four different flavors, each representing a US State, more specifically a popular...
Read More...
Vista Vapors is an e-liquid company from Minnesota that strives to offer vapers the most affordable e-juice in America. Apart from a very impressive line of basic e-liquids, Vista Vapors also offers a few premium lines of Max VG e-liquid at a very competitive price. Quite frankly, they are indeed...
Read More...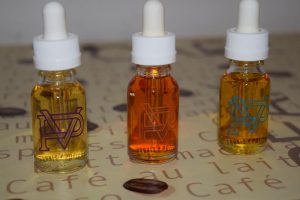 Praxis Potions is a line of e-liquid created by the guys at Praxis Vapors, a California-based company better known for their high-quality hardware. If you have any experience with RDAs and advanced mods, you're probably already familiar with the Praxis brand. They are the guys behind the...
Read More...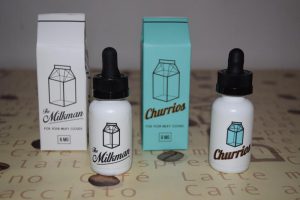 The Milkman is a premium e-liquid line from a company called The Vaping Rabbit. Although it currently consists of only two flavors - The Milkman and Churrios - they are some of the most popular on the market right now, and as someone who loves milky creamy vapes, I just had to try them. The...
Read More...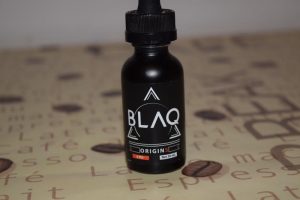 Blaq Origins is the first and so far only flavor from a new company called Blaq Vapor. I can say I took a bit of a chance spending $22 on a 30 ml bottle of this stuff, considering I didn't know anything about it, but the number of positive reviews from other fellow shoppers told me it was worth the...
Read More...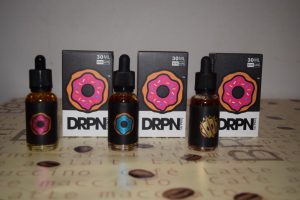 Donuts are among the worst-represented treats in the vaping game right now, but one Los Angeles e-liquid maker is trying to change that. As its name suggests, DRPN Donuts specializes in donut flavors, and even dough (pun intended) their lineup currently only numbers three juices, they are all among...
Read More...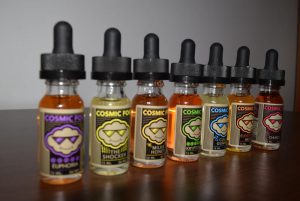 I love trying new e-liquid flavors, particularly ones that combine different tastes to create new and exciting blends, and that's exactly what the mixologists at Cosmic Fog Vapors specialize in, so I just had to try their line of gourmet juices. The up-and-coming e-liquid company based in Orange...
Read More...