OXVA Origin X Review
2020 has been a great year for pod mods, but it's not over yet, and it seems newcomer OXVA really wants to leave its mark on this year. After releasing two relatively popular pod mods – the Origin and the OXVA X- the Chinese company has decided to combine their features in a single device aptly named the OXVA Origin X. This is one of the most interesting vaping devices I've seen in a while, so let's check it out:
OXVA Origin X Packaging and Presentation
The new Origin X pod mod comes in a rectangular flip-top cardboard box with a picture of the pod mod, and some pictograms of its main features, on the front, and a short description, a list of contents, manufacturer information, and scratch-and-check authenticity sticker on the back.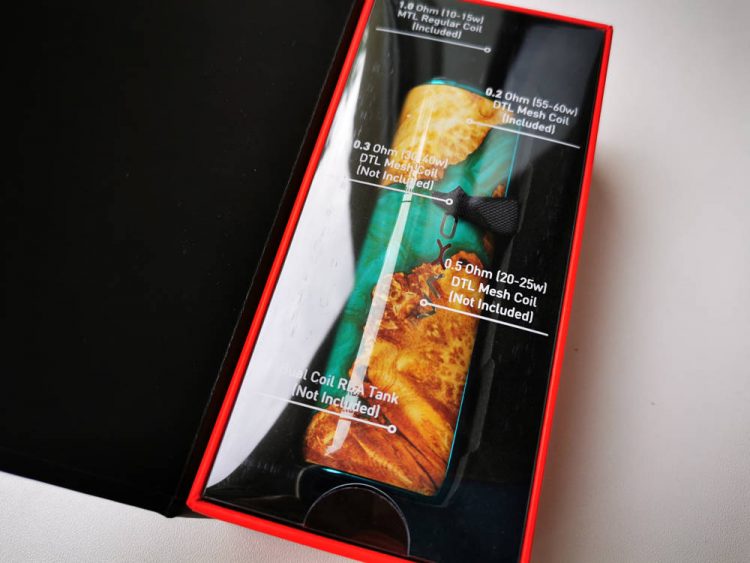 Inside the box, we have the Origin X pod system sitting snug in a Styrofoam holder and covered by a protective plastic with all the coil-head options printed on it. Under the vape pod we have a smaller box containing the included accessories: a USB Type-C charger, an extra coil-head, user manual, and some other reading material.
Design and Build Quality
The Origin X all-in-one pod mod measures 103mm x 25mm x 34.5mm, and is made out of zinc alloy, ABS plastic and PCTG. It comes in four color configurations: a red & black combo, a carbon fiber imitation, a grey/white marble imitation, and a green stabilized wood imitation. I have the latter, and I have to say that they did a great job with the paint job, as the plastic panels look just like stabwood.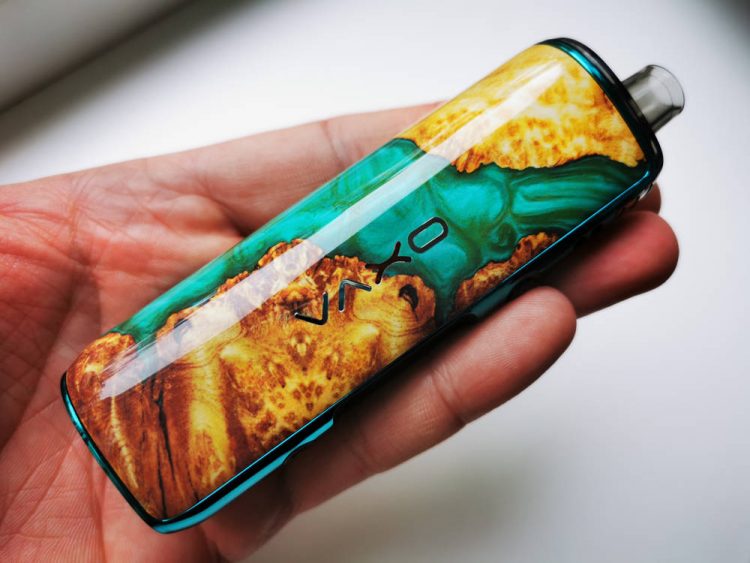 Starting at the top, we have the refillable PCTG pods, which attach to the battery unit via powerful magnets. They sink into the battery unit port so only the very top and the mouthpiece remain visible, but there is a cutout on one of the narrow edges where you can check the e-liquid level inside. Luckily, the pods are only slightly tinted, so you can see inside very easily.
The pods hold up to 3ml of e-liquid, which is great for this type of vaping device, have a decent-size fill-port on the bottom, and use plug-in coils similar to the PnP ones by various VooPoo pod mods (Drag X/S or Argus GT). All you have to do is push the coil-heads in from the bottom all the way into the pod, fill the reservoir with juice, attach it to the Origin mod and you're good to go.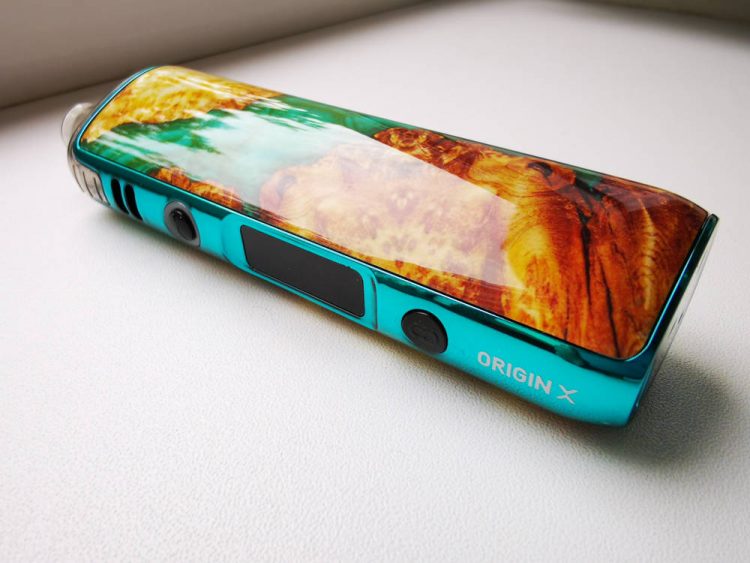 The device itself is, in my opinion, one of the best looking on the market today. I had never tried an OXVA product before this review, so I wasn't expecting anything special, but the Origin X left me impressed. I loved the sleek body, with its glossy stabwood-like decorative panels, and the inconspicuous buttons and display, and I found it to be just the right size.
The Origin X doesn't feel as high quality as say the VooPoo Drag X, but in terms of design, I think it's actually a bit better. The one thing I am worried about is how the ABS plastic panels will hold up over time. They're ok so far, but I've only been using it for four days, and I have yet to drop it once.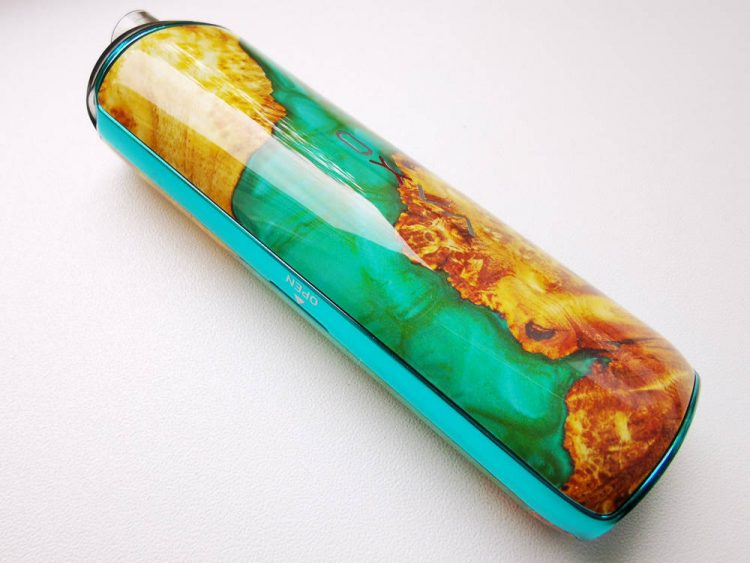 One of the reasons why I am a bit worried about the plastic panels is because one of them acts as a magnetic battery door and is completely detachable. There is a visible groove on the back of the device, next to the metal frame, where you can put your fingernail in and detach the door. It's on the flimsy side, to be honest, but it does have the advantage of lightness, so I'm not going to fault OXVA too much for it. Hopefully it won't be a problem in the long run.
The Origin X pod requires one 18650 battery, which fits snug in a plastic compartment, with a spring-loaded negative contact, and clear polarity symbols. It even has one of those fabric reasons that make removing the battery from the device a lot easier.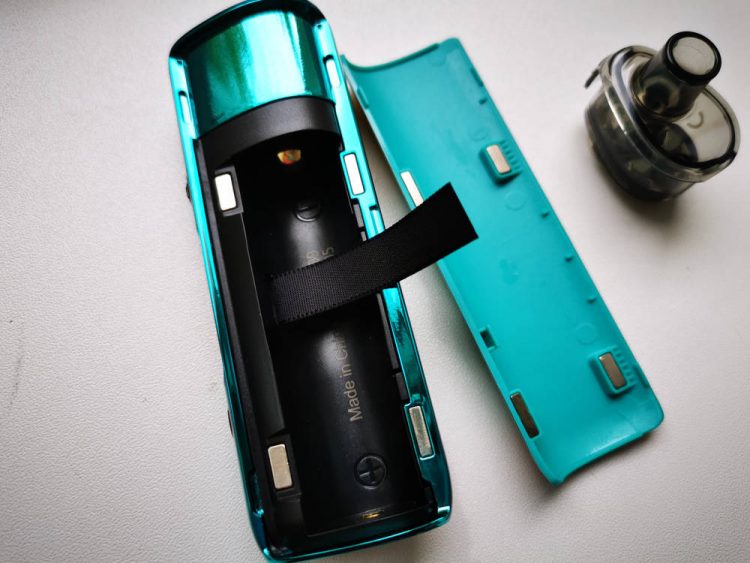 The control panel of the OXVA Origin X is located on one of its narrow sides, and consists of two large airflow slots near the top, a minuscule fire button complete with an LED ring around it, a rectangular LCD display, and a small function button. There was enough space to fit the USB-C charging port as well, but the manufacturer decided to put it on the bottom of the pod mod, which isn't an ideal location, in my opinion. It basically forces you to lay the device on its side while it is charging, instead of upright.
Overall, I think the OXVA Origin X is one of the best looking pod mods available right now, but, as you're about to find out, it has a lot more than looks going for it.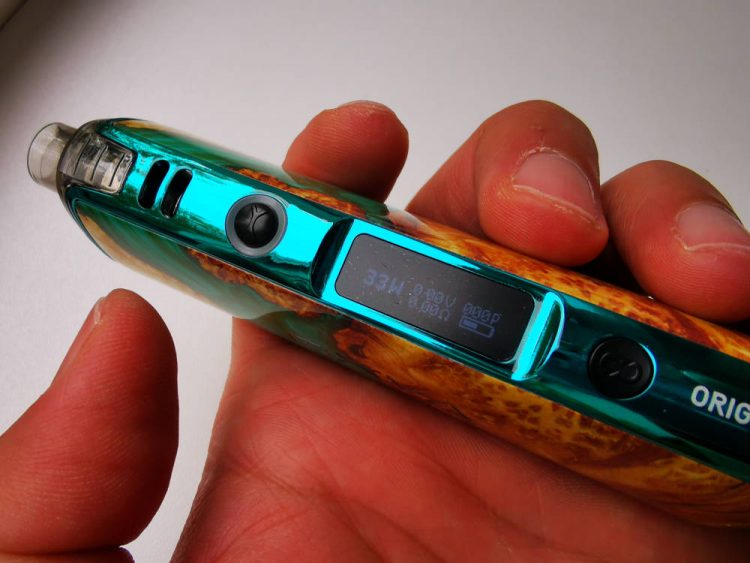 OXVA Origin X Features and Navigation
Using the Origin X pod mod is fairly straightforward. After putting in the battery, the device turns on automatically, and all you need to do is press the fire button to activate the battery. Unlike other devices that use + and – buttons, the OXVA pod mod uses a single function button that only allows you to increase power output. Luckily, it round-robins once you reach the maximum 60W, and it actually cycles through values quite fast.
The OXVA Origin X has a feature that prevents beginners and careless users from ruining their coil-heads by firing the mod with disproportionate power output. Although it has a wattage output range of 5W – 60W, the Origin X adjusts the power whenever you attach a pod with a coil-head in it. For example, when it detects the 1Ω coil-head, it automatically sets the power output to 10W, whereas for the 0.2Ω coil-head the power is set to 35W.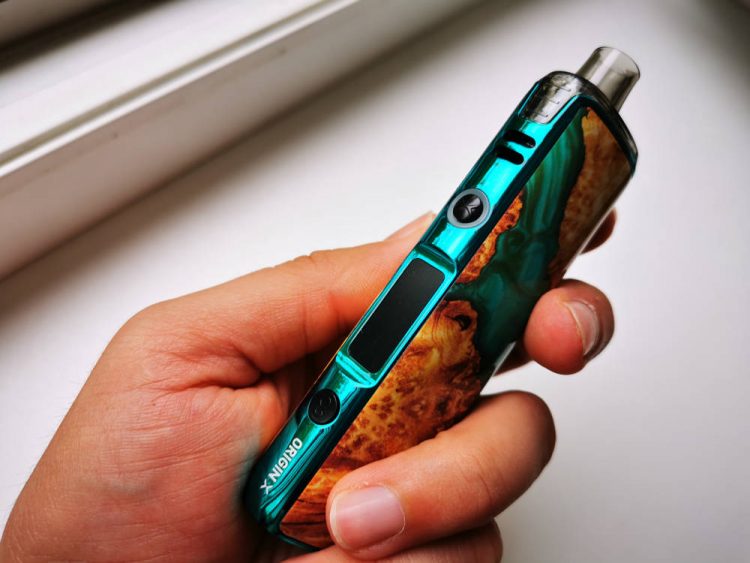 The above-mentioned feature is similar to VooPoo's Smart Mode, which we recently presented in our Drag Max review, and just like with Smart Mode, you are able to override the wattage limit in case you feel it's too much or too little power for your taste/needs.
You can also lock the buttons by pressing the fire button three times within two seconds, and clear the puff counter by keeping the fire button and function button pressed down simultaneously for a couple of seconds. That's about all there is to the navigation on the OXVA Origin X.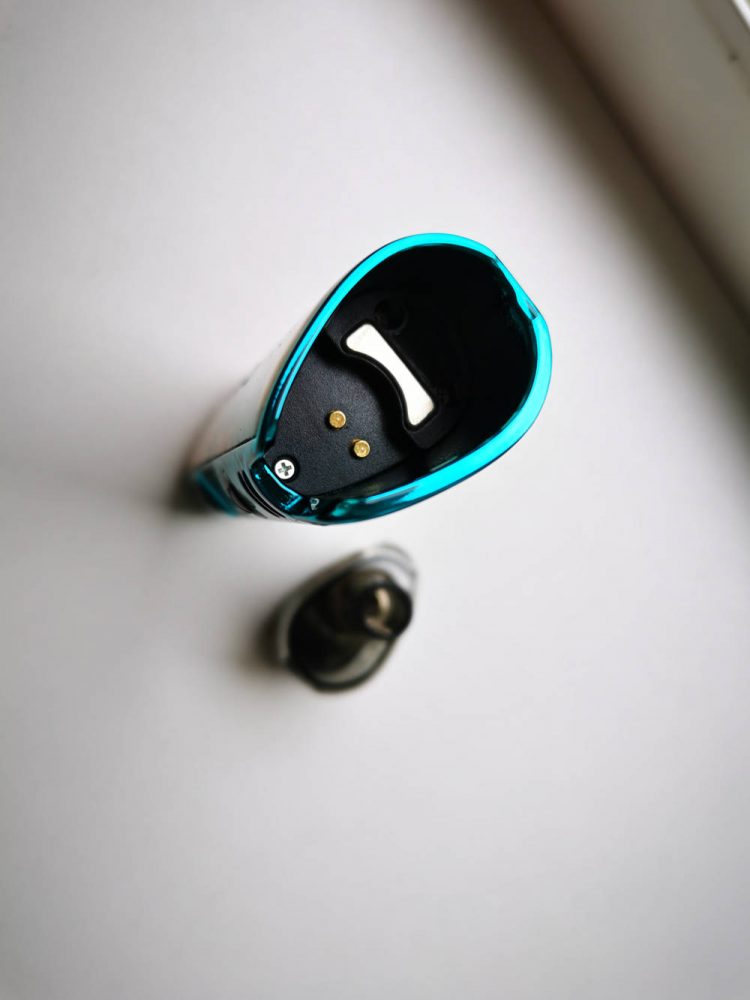 While the display isn't particularly impressive – it's black and white and with a simplistic layout – but it serves its purpose. It shows the wattage, real-time voltage, battery indicator and puff counter, and that pretty much all the information you need.
Battery Life and Performance
The fact that the OXVA Origin X is powered by an external 18650 battery is a big advantage over other pod systems. While devices like the Smoant Pasito 2 have very large integrated batteries, you still have to wait while it's charging, when it finally dies. With the Origin X, all you need is a spare 18650, and you can just cycle them so you never really run out of battery.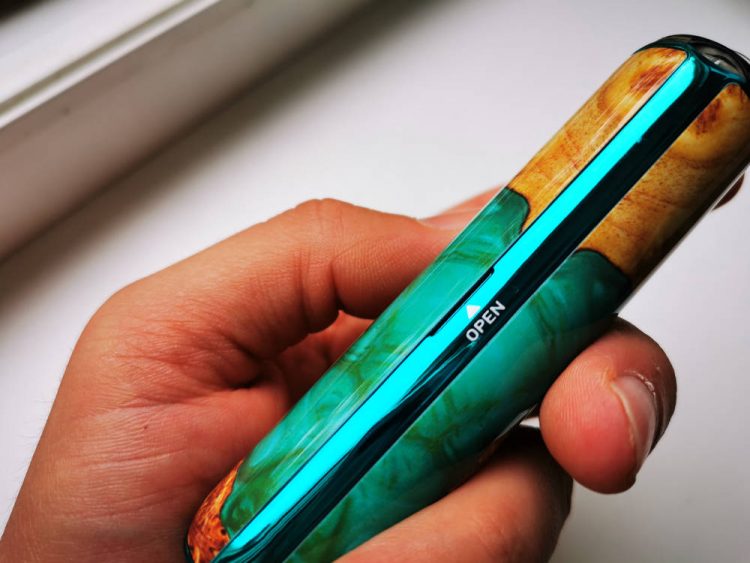 Since we are talking about an external battery device with variable wattage, it's virtually impossible to estimate battery life for each user, because it all depends on a variety of factors, like how much you vape, the power output, and the battery capacity. For example, if you plan on using the 1Ω coil-head, you likely won't be firing at more than 15W, so a fully charged battery should keep you vaping for at least a day, if not more. If you're going to use the 0.2Ω coil-head more, you're likely not going to get more than half a day of use out of a battery, but, as I said, you can can just swap it fir a charged one.
The OXVA origin X features 2A fast charging, but, as always, I suggest using an external charger instead.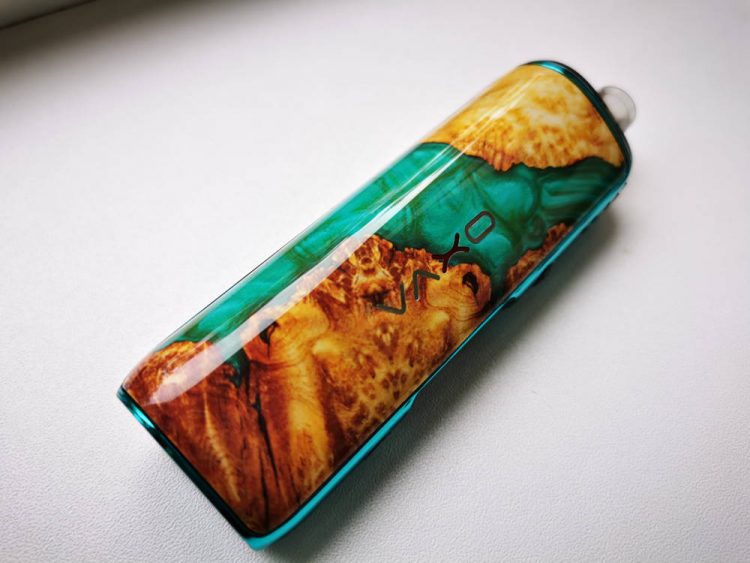 I didn't get the chance to try either the first Origin or the OXVA X pod mods, but if they were anything like the Origin X, I can see why everyone is raving about them on social media. For a newcomer, OXVA has created a pretty darn impressive device, which is suitable for both DL (direct lung) and MTL (mouth to lung) vaping.
The 0.2Ω mesh Unicoil that comes pre-installed in the pod delivers an airy, yet flavorful vape, if you crank up the power to at least 40W. I'm not that crazy about DL vaping on pods and pod mods, but the OXVA provides plenty of airflow and power to take advantage of this impressive coil-head. If you're all about clouds and flavor, this is the coil for you.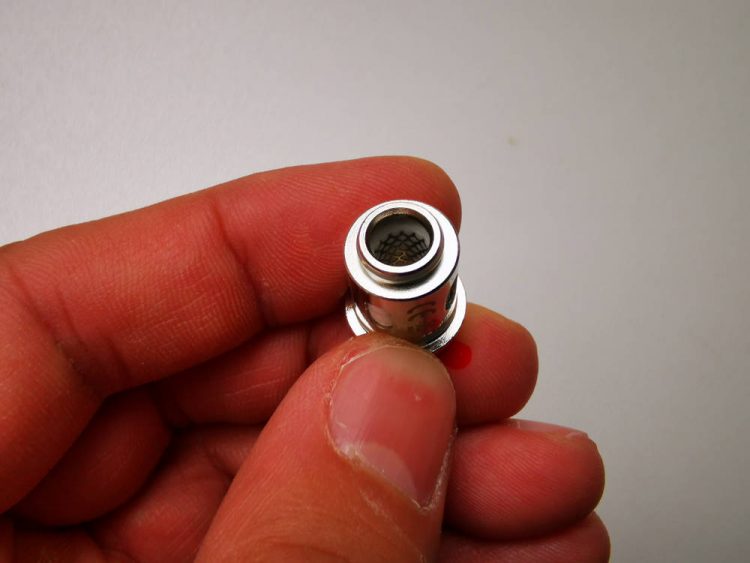 The 1Ω Unicoil is a different beast entirely. Not only is it a lot smaller in diameter, and has a round wire coil inside, but it also comes with a built-in airflow adjustment system, similar to the one on the Eleaf Tance Max coil-heads. This allows you to switch between a looser MTL draw and a super tight, cigarette-like draw on the fly. The latter style is pretty rare on pod mods, to be fair, and I think it gives the Origin X a huge advantage against its more famous competitors.
There are also two other Unicoil coil-heads to try (an 0.3Ω and an 0.5Ω), both with their own built-in airflow adjustment ring at the base, as well as a single-coil RBA, which is actually quite common for pod mods nowadays. But there is much more to the Origin X, if you're willing to pay extra for the available accessories.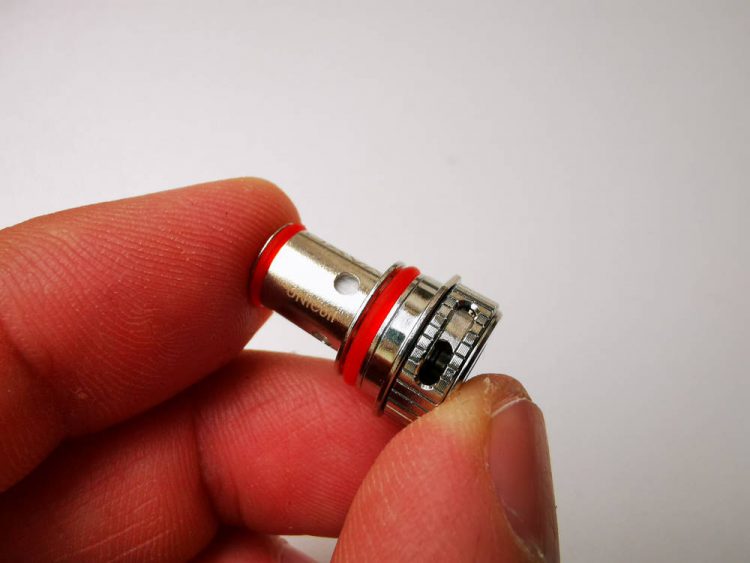 OXVA were kind enough to send me the RDTA pod setup and the 510 adapter, both of which I think are super cool and will appeal to veteran vapers looking for a slicker, stealthier vape.
The RDTA pod is a thing of beauty. It features a plastic pod with an RDA on top. It literally looks like an RDA, with a rotating top cap to adjust the airflow, classic side air slots with three holes on each side, a postless deck with four wire holes, allowing you to run it in both single and dual coil modes, and generous wicking slots.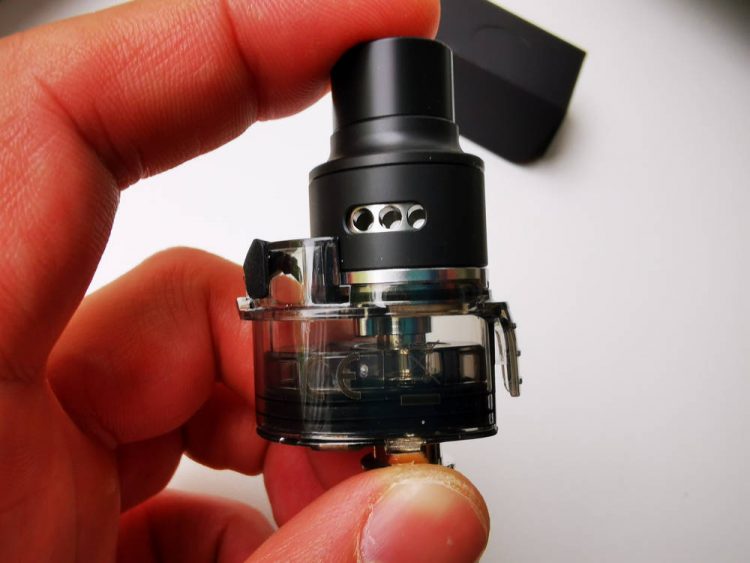 This RDTA pod is by far the coolest, most ingenious pod mod accessory I have ever seen. It literally allows you to use an RDTA on what is essentially a rudimentary vaping device, and that's awesome. It's not for everyone, of course – beginners and casual users will likely google 'RDTA' – but for us veterans, it's pretty darn interesting.
The 510 adapter is even more useful, as it turns your pod mod into an actual vape mod, allowing you to use it with any type of atomizer you want, from sub-ohm tanks to RDAs. You are no longer limited to pods and the coil-heads OXVA provides, not that they're anything to scoff at. This type of adapter has become very popular on pod mods (we've seen it on both the Smoant Knight80 and the Pasito 2).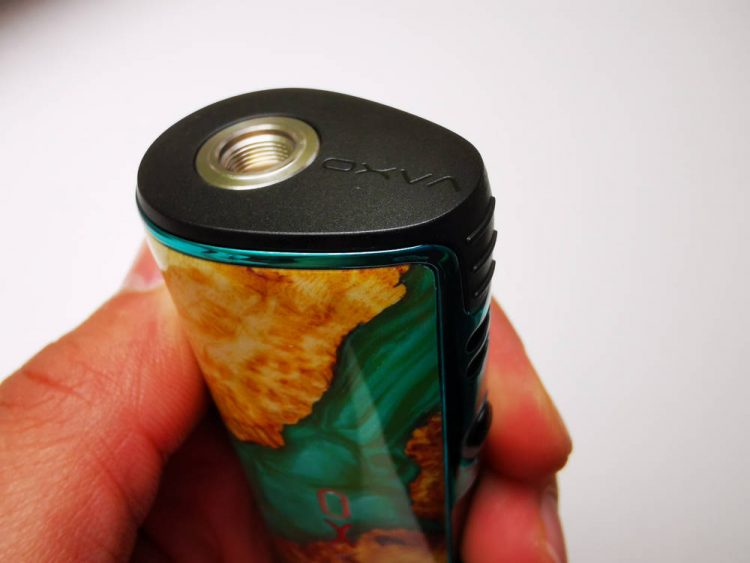 There is just so much you can do with the Origin X that you virtually don't need any other vaping device. It works for DL and MTL vaping, you can use it in RDTA mode, you can use it with any 510 atomizers, not to mention the selection of coil-heads available from the manufacturer.
Conclusion
Before this review, I didn't know anything about OXVA as a brand, but now that I've had a chance to use the Origin X, I can't wait to see what they come up with next. As a kit, the Origin X is a cool-looking pod mod with plenty of power under the hood, but it really shines thanks to the accessories available for it, especially the RDTA pod and the 510 adapter, which open up a wealth of options.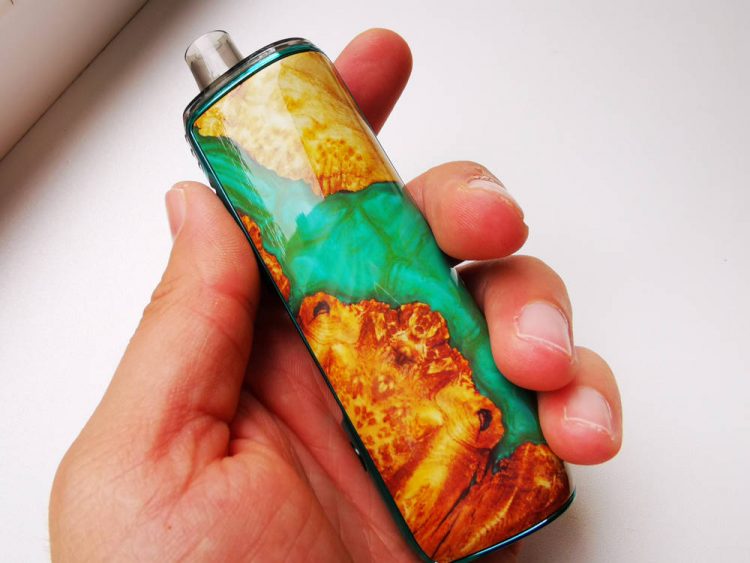 If you've been on the fence about getting the OXVA Origin X, do yourself a favor and get it – preferably with the accessories – because it is one of the solid pod mods I've ever tested.
Pros
sleek design
inspired decorative panels
external battery
Smart mode
great coil options
adjustable airflow
RDTA pod (optional)
510 adapter (optional)
Cons
plastic battery door
outdated display