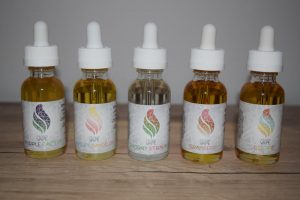 There is a lot of controversy surrounding Diacetyl, Acetyl Propionil and Acetonin in e-liquid. Some companies openly admit to using these substances to maker their juices smoother and more buttery, but research has shown that when inhaled they can lead to serious health issues, like the much talked about Popcorn Lung disease. Luckily, there are a few companies that you can rely on for dikotone-free e-liquid, and The Clean Vape is definitely one of the most trustworthy ones. They offer all sorts of delicious flavors, from fruits and cereal to...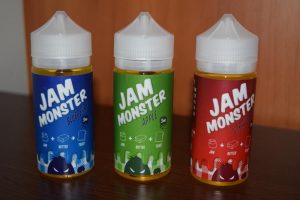 Jam Monster is one of the most popular e-liquid lines on the market these days. People just can't stop talking about it, virtually every vape shop is carrying at least one of their three flavors, so I've been wanting to get my hands on this stuff for a while. Luckily, the guys at Vapor4Life recently offered to send me the entire line for review, so I was able to vape these juices for about a week, to really get a good idea about what makes them so darn popular. Before we talk about the actual juice, I do want to mention a few...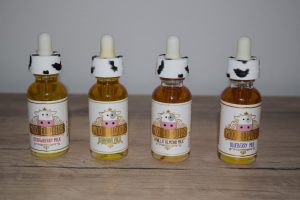 With the help of some simple but very well put-together flavors, appealing packaging and great social media marketing, Moo E-Liquids has become one of the most popular brands in the vaping industry, in just over a year. I've been seeing their e-liquids mentioned on vaping forums and social media sites like Reddit and Instagram for a while, and have been dying to give them a try, but, living in Eastern Europe, getting my hands on some Moo wasn't the easiest or cheapest thing to do. Luckily, I managed to make it happen, so I can share my...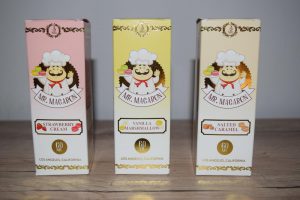 Mr. Macaron has been on the market for just about six months, but it's already one of the most popular e-liquid brands on the market. They have some interesting dessert flavors, but the meteoric rise of Mr. Macaron has actually been the result of a number of factors, including quality, reputation and great presentation. We'll touch on all of them in this review, and decide if the success of Mr. Macaron e-liquid is well-deserved, of if the brand has so far been carried by its flawless marketing. Even before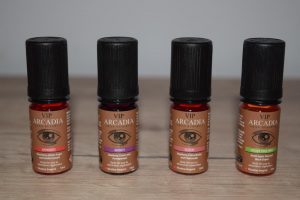 VIP Arcadia Gran Reserva is a collection of artisan e-liquids from one of the most popular vaping companies in the UK, VIP Electronic Cigarettes. This high-VG range of juices currently consists of 12 different flavors that fall into the fruits and desserts categories, and features some very interesting flavor combinations. Having already reviewed the VIP Affinity e-liquid line, I had some pretty high expectation from Arcadia Gran Reserva. To this day, I can't say I've...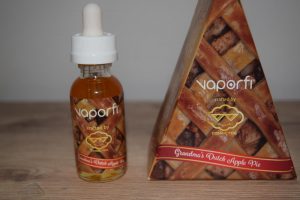 Following the success of their first collaborative effort, the delicious Strawberry Short Cake e-juice, VaporFi and Cosmic Fog have once again teamed up, this time to create a realistic Dutch apple pie flavor, just like grandma used to make. VaporFi was kind enough to send me a bottle for review, so let's see if this juice is good enough to take me back to my childhood days waiting by the oven. Well, one thing is for sure, VaporFi is so confident that their...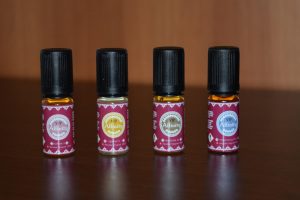 VIP Electronic Cigarettes is one of the largest vaping companies in the UK. They offer a wide range of vaporizers, from basic cigalikes to advanced mods, as well as 11 different e-liquid lines. Today we'll be talking about VIP Affinity, a rather unusual juice line that focuses on eastern flavor, using exotic ingredients like green cardamom and rose syrup. This makes The four different e-liquids that make up the VIP Affinity collection pretty unique in a market that focuses mainly on dessert and fruit flavors.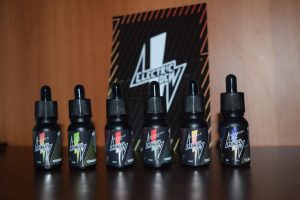 Electric Dew is a London-based brand of premium e-liquid created by the same group of vaping enthusiasts and experienced mixologists that brought us Attitude Vape. Their current collection consists of five English-style fruit flavors that actually sound pretty delicious. Electric Dew e-liquids only come in 15 ml bottles, which I found a bit strange, since most premium juice makers either go for 30 ml or at least give you the option to choose a larger capacity bottle. It's not a big deal if you're a casual vaper, but I for one managed to...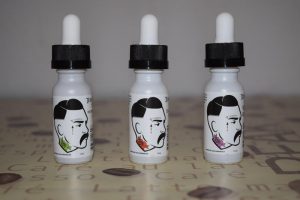 Teardrip Juice Co. is an artisan e-liquid company based in Orange County, California that specializes in delicious fruit-based dessert vapes. Teardrip premium e-juice hit the market last summer and has been getting rave reviews ever since, so I just had to give it a try. Teardrip may be a small, relatively unknown e-liquid maker compared to other big players in the industry, but they surprised the hell out of me from the moment I laid eyes on one of their juice bottles. Normally, I don't put much emphasis on labeling and packaging, but...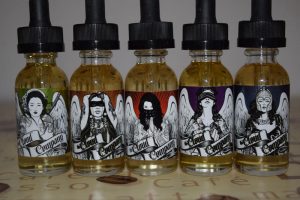 The Cloud Company is a premium MAX VG juice line from Suicide Bunny, one of the most popular and controversial brands in the e-liquid industry. Following the massive success of their previous two juice lines - Suicide Bunny and King's Crown - head mixologist Pip Gresham decided a new collection aimed primarily at cloud chasers. And that's how The Cloud Company came to be. A lot has happened since I reviewed the stellar King's Crown e-liquid by Suicide...